3rd Prize at Discovery Days in Flims, Switzerland.
My first talk after completing the journey happened to be in a competitive event where 18 speakers out of 100 applicants gave powerful talks about their travels. The topic of my presentation was "Slow Down, Kamran!"
When I stood on the stage, it was the first time I was talking in front of a big audience like this. There were over 400 people in the room. My heart was beating so fast but after first few minutes, I started having fun. Nonetheless, I made quite a few mistakes and saw how well prepared other speakers were in comparison to me and how professional-looking their presentations were. Winning 3rd Prize and 2000 CHF (about 2000 USD) at the biggest German speaking travel festival was a surprise considering it was my first talk like this. Next time, it will be much better. I have learnt a lot.
Big thanks to my friend Gabriel at Outventurous for inviting me to tell my story and for hosting me at his place after the event so I wouldn't be homeless like I was on my first night in Zurich before coming here.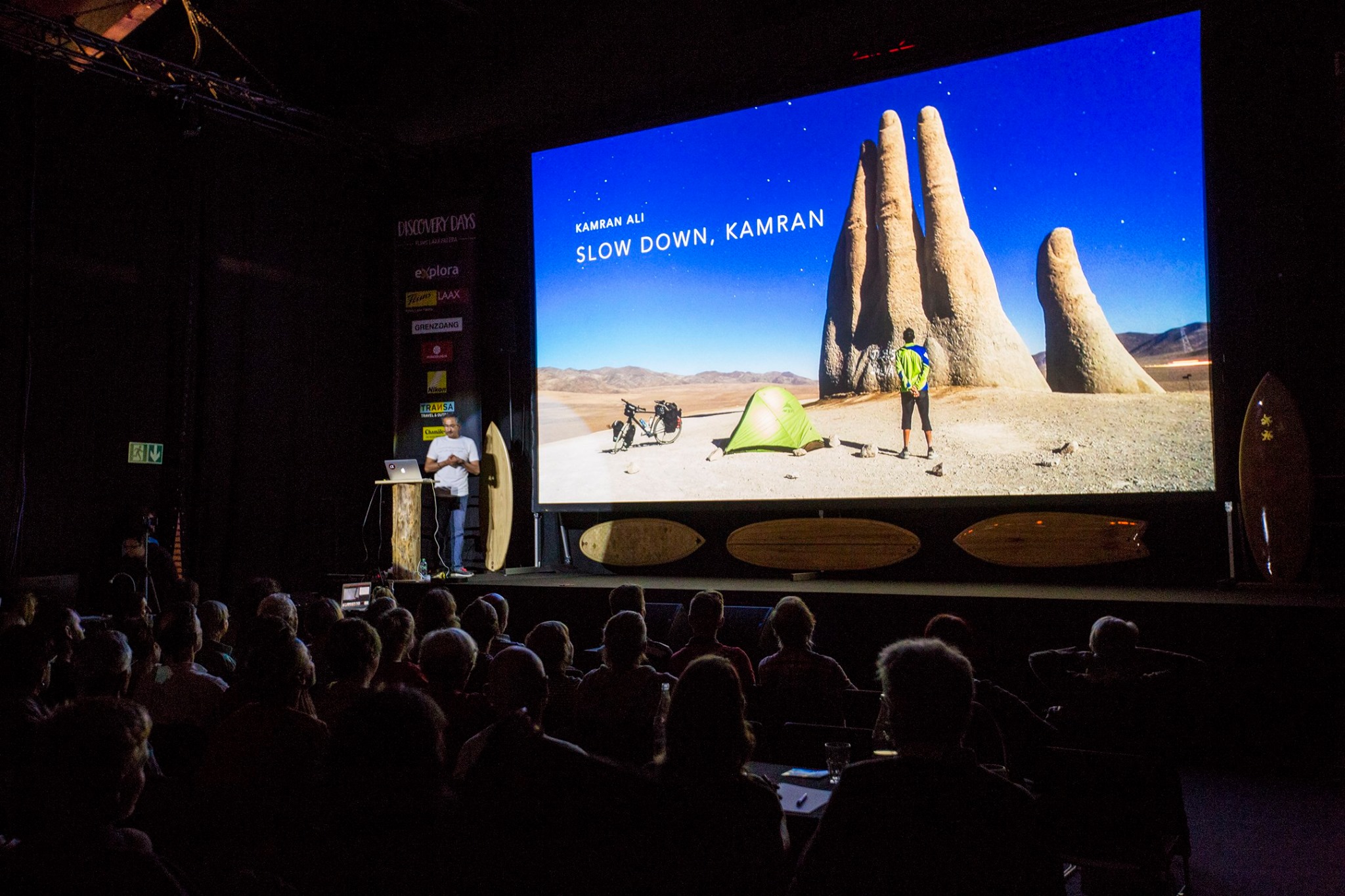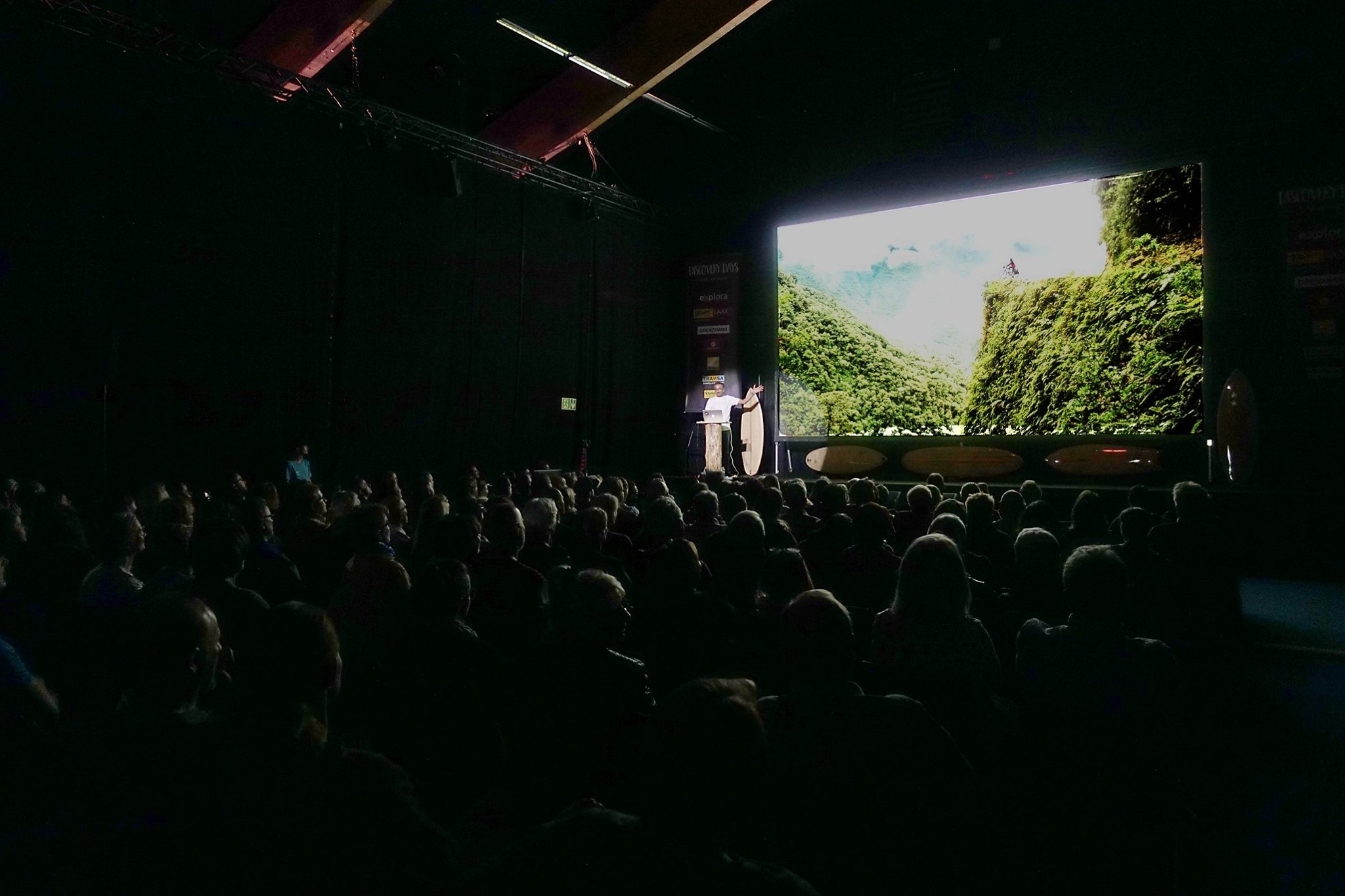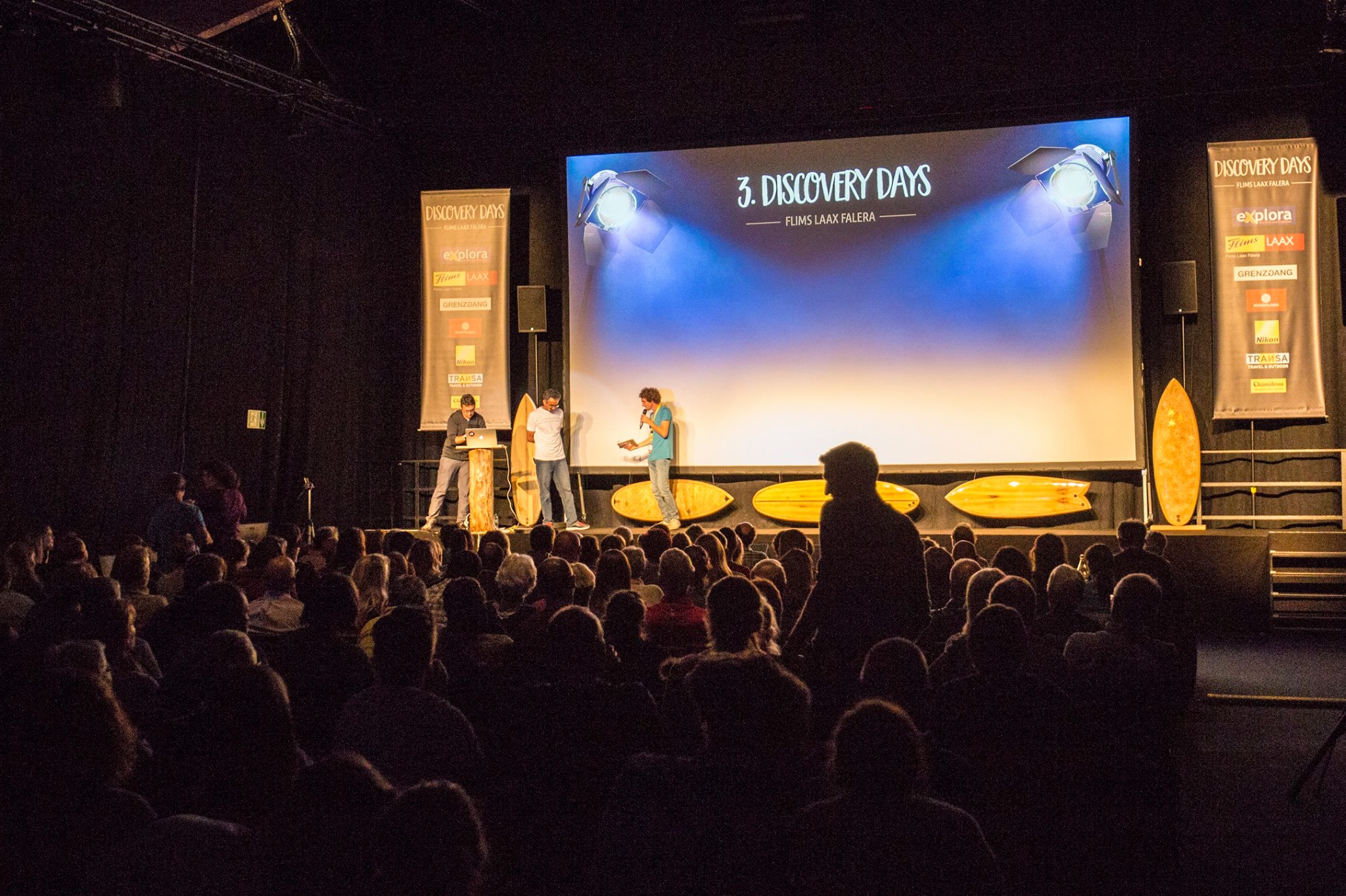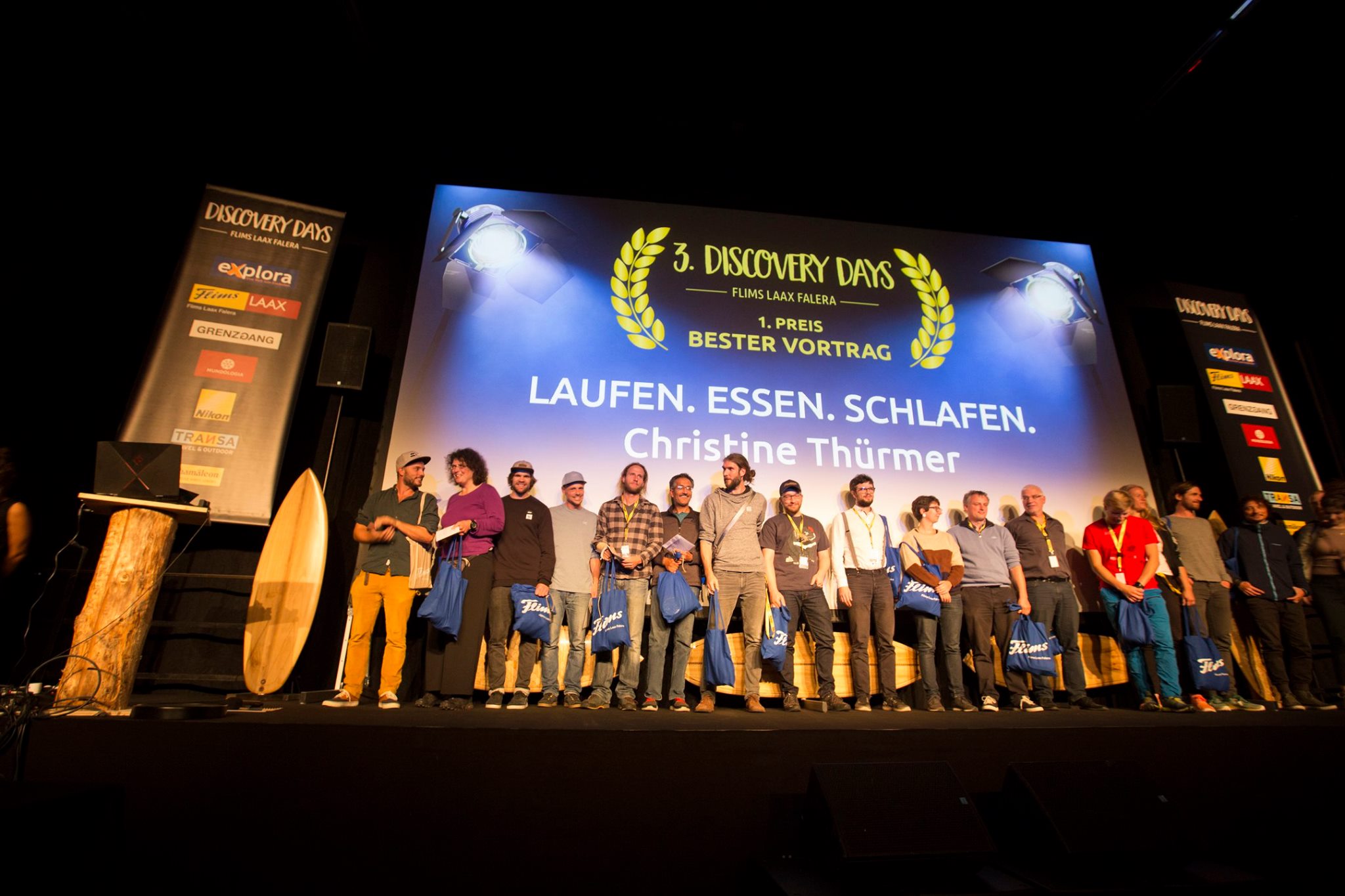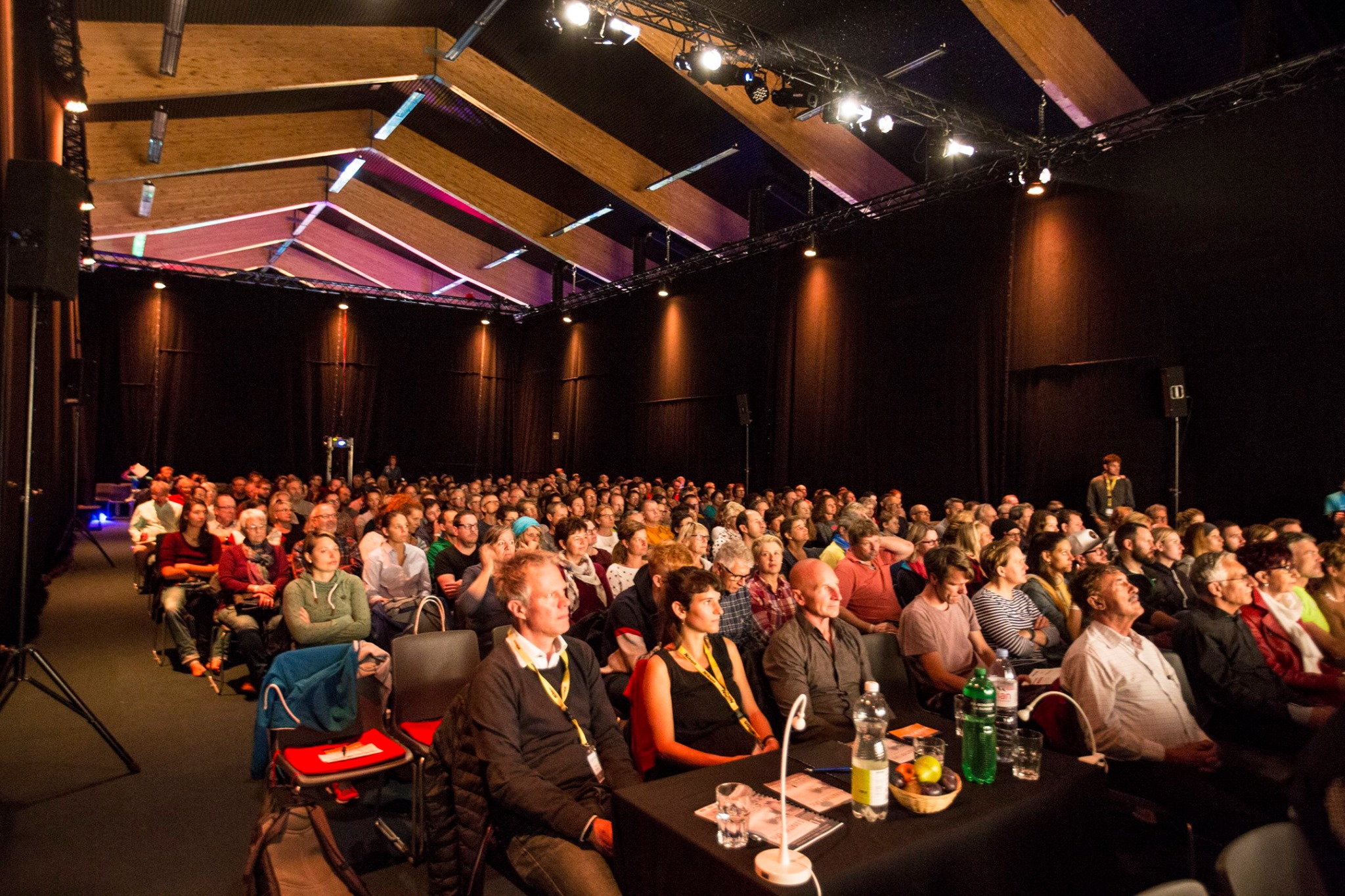 Photos courtesy: Andreas Hutter (Explora Events AG) / Discovery Days
More photos at https://www.discovery-days.ch