Inside Ali Baba restaurant in San Diego, forks clink against the plates and middle eastern music plays in the background. I sit around a long table surrounded by a number of people.
"What has been your favourite country on this trip so far?" someone asks me.
As I think my eyes become smaller and focus on a food platter in front of me. There are several varieties of minced meat kebabs in it. The aroma of the grilled kebabs which are sprinkled with finely chopped coriander takes me to Saray Harman Kebap shop in Dogubeyazit where I ate similar looking Adana kebabs three years ago. Even today, I can feel the soft texture of those kebabs in my mouth and the way they slipped into my throat.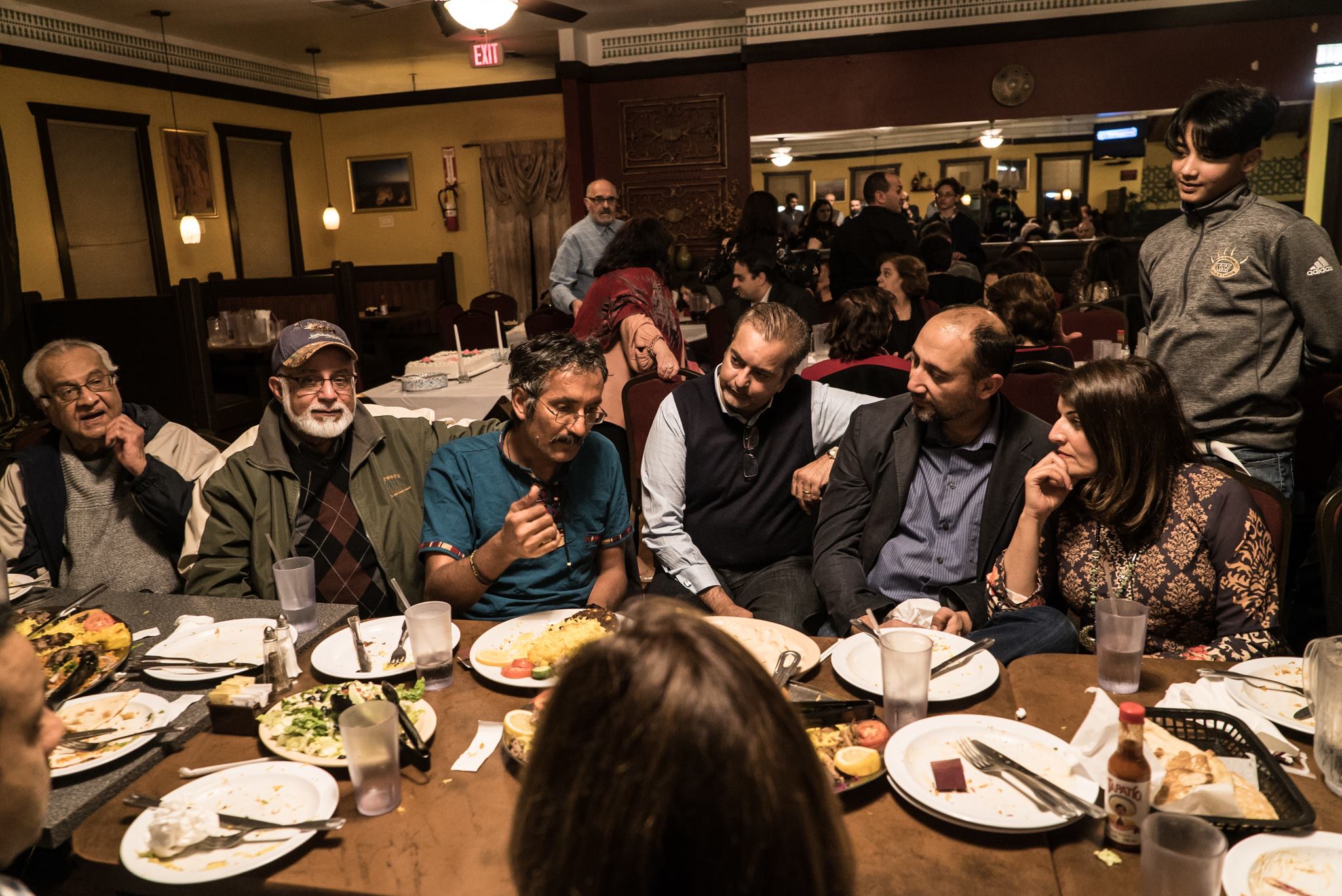 "Turkey!" I am almost about to say it, just because of the kebabs on the table.
People are looking at me, waiting to hear something, but I am sitting there staring at those juicy kebabs. Sliced onions and cucumbers are neatly placed alongside. I pick up a piece of onion and place it into my mouth. A sharp biting taste of lemon pulls me back into the present moment. I chew the onion piece, swallow it and say, "Mexico!"
"Why?" someone else asks me. This time, my eyes scan further part of the plate and suddenly stop at the falafel patties.
Since my journey through the Americas which began over two years ago, it is the first time I am meeting people who been following my journey. Some have seen every picture and read every story I have published on Facebook. I didn't know there were real people behind all those likes. Now, suddenly there are families with kids, people of all ages, looking at me in admiration and silence, waiting for me to speak.
I try hard to say something profound, but my mind goes blank as if someone pulled the plug on TV. I cannot find anything to say. My mom wanted me to become an officer or a manager. I wish I could be successful like any one of the people sitting around the table right now. As a student from the road, I would like to know their life stories, but they want to hear mine.
So far, I have only shared my experiences through photo-essays and articles where I have all the time in the world to reflect before I press the publish button, but now sitting among people, I need to have an answer ready as soon as someone finishes their question. How can I be informative and precise yet not sound too judgemental? Can I add something new to the stories I have already published? Should I explain or interpret my posts? As an introvert, I also struggle to cope up with the pressure of being in the public.
Yet, when people show love, I begin to feel comfortable and open my heart in front of them, at times, maybe a bit too much, exposing my core, showing vulnerabilities, and telling stories I have never dared to share with anyone before, or the stories I didn't even know existed inside me.
Sometimes I believe we need other people around us so we can understand ourselves. Their questions make us think who we are and how we feel about particular subjects. Every one of us goes through a lot every day and we all live countless stories throughout our lives, but if we don't get to tell them, we may not truly recognize their significance and what impact they have on us. It is only through talking or writing that our experiences turn into invaluable lessons. Even if there is nothing for others to learn from our writings or talks, we learn about ourselves through telling stories.
I write and converse to know about others and about myself. Probably that's why I am here. The Pakistani community in San Diego has come to cheer me up. They want me to succeed. At the end of the event, a senior gentleman wearing a baseball cap "Alaska" takes me aside and slips a folded currency bill into my shirt pocket and says, "I wanted to do a motorcycle trip to Ushuaia, but now I am too old. You are living my dream, so here is some pocket money to help you." He holds my hand in his hand for a while. With his eyes looking deep into my soul, no words are needed in that moment.
I have never been to States before, I hardly knew anyone here. Yet the love I have received in San Diego so far has deeply touched me. I am invited to restaurants for food. People have given me a place to stay in their homes, invited me over for a tea or a meal. "What have I done to deserve all this love and respect?" I wonder.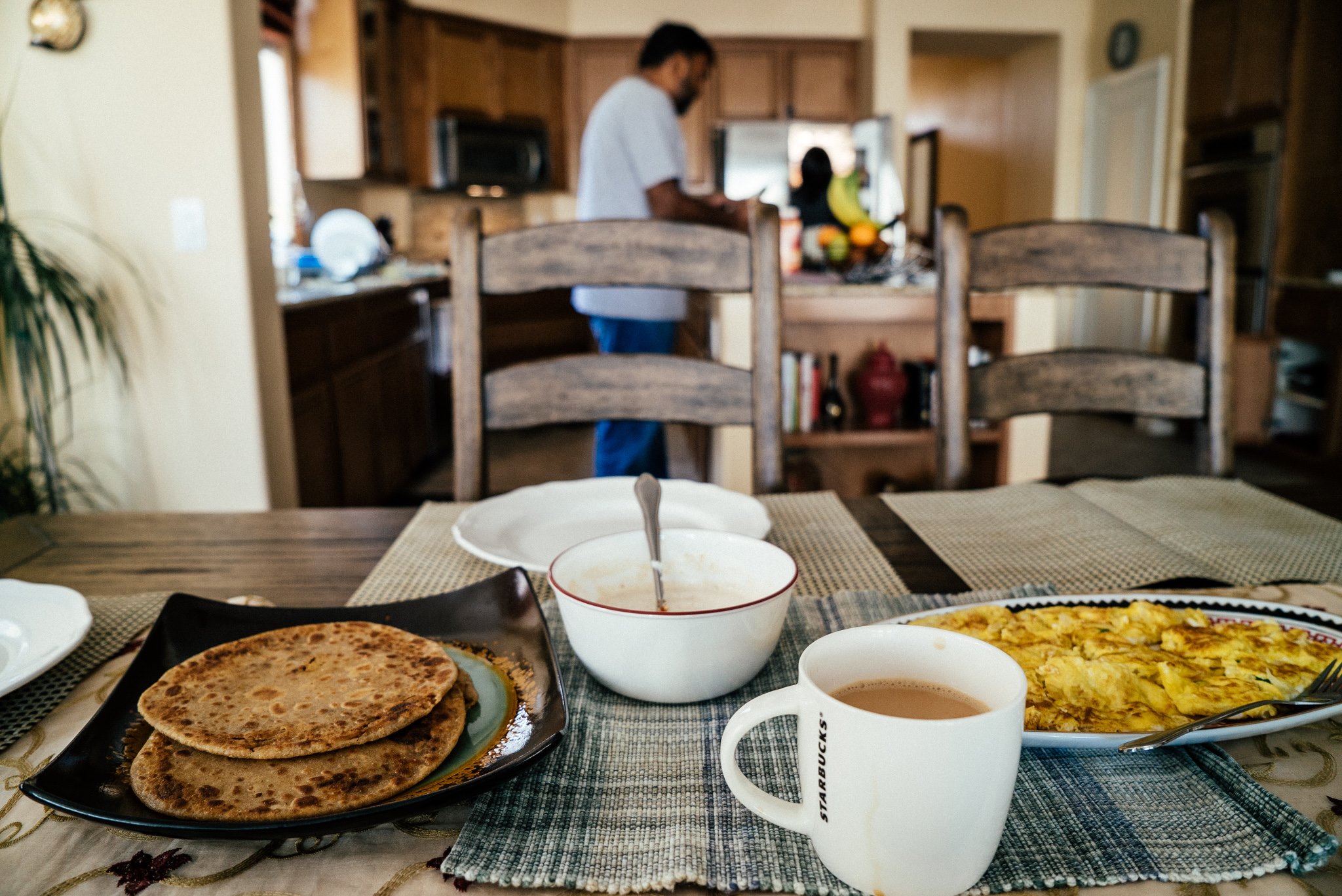 At Rashid's place, his wife makes "aloo parathas" for me at the breakfast. The last time I ate them was about two and half years ago at my sister's home. In my second meeting with Rashid, I found an elder brother in him, but someone who I can actually share my personal secrets with.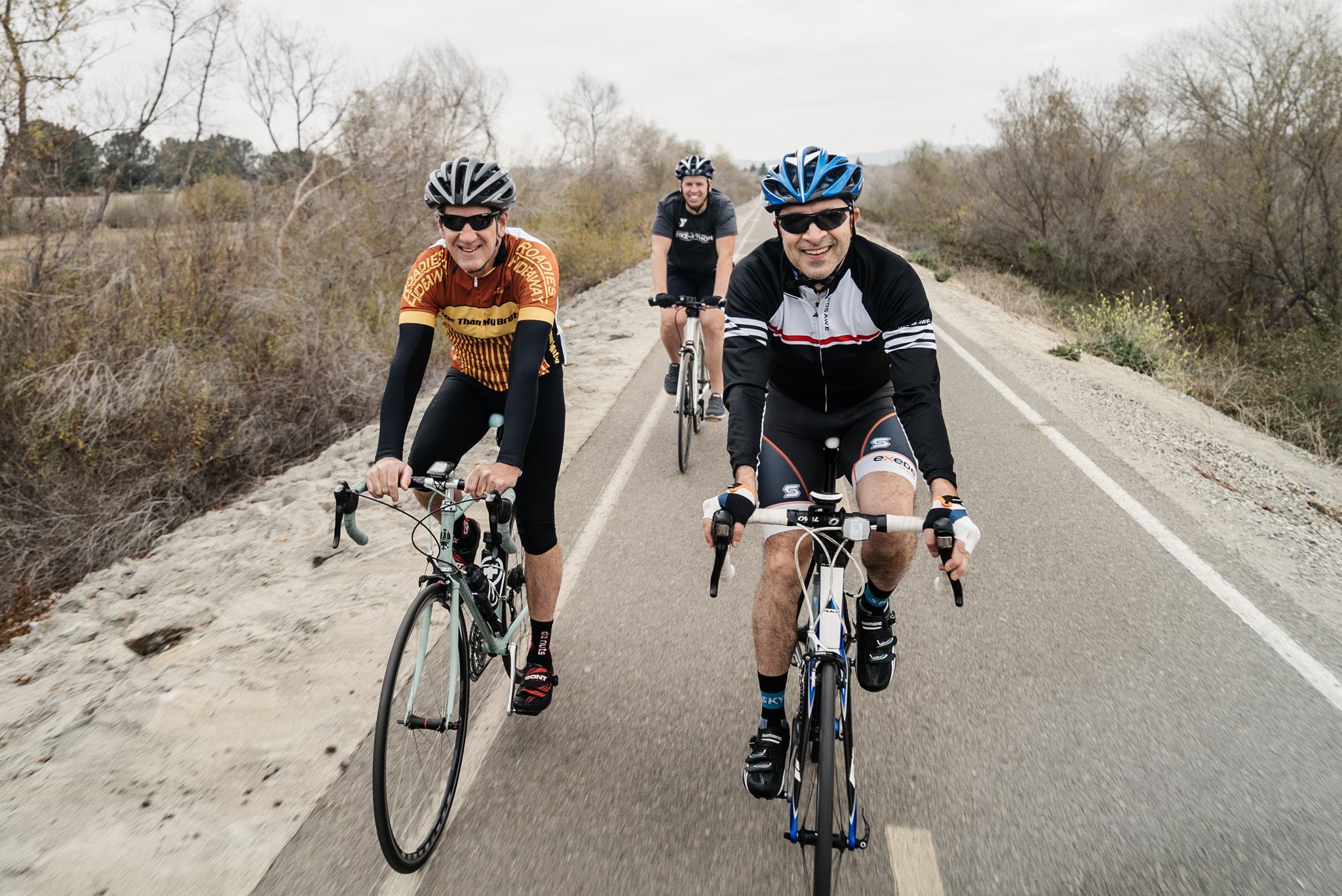 Rich and Vicki have been kind to give me a place in their home in Bonsall. Rich organized a bicycle ride for me and we rode together with other friends to Oceanside. I also cycled at an easy pace with kids, without looking at the speedometer, or without asking where we were going, and it felt great. Time slowed down for me.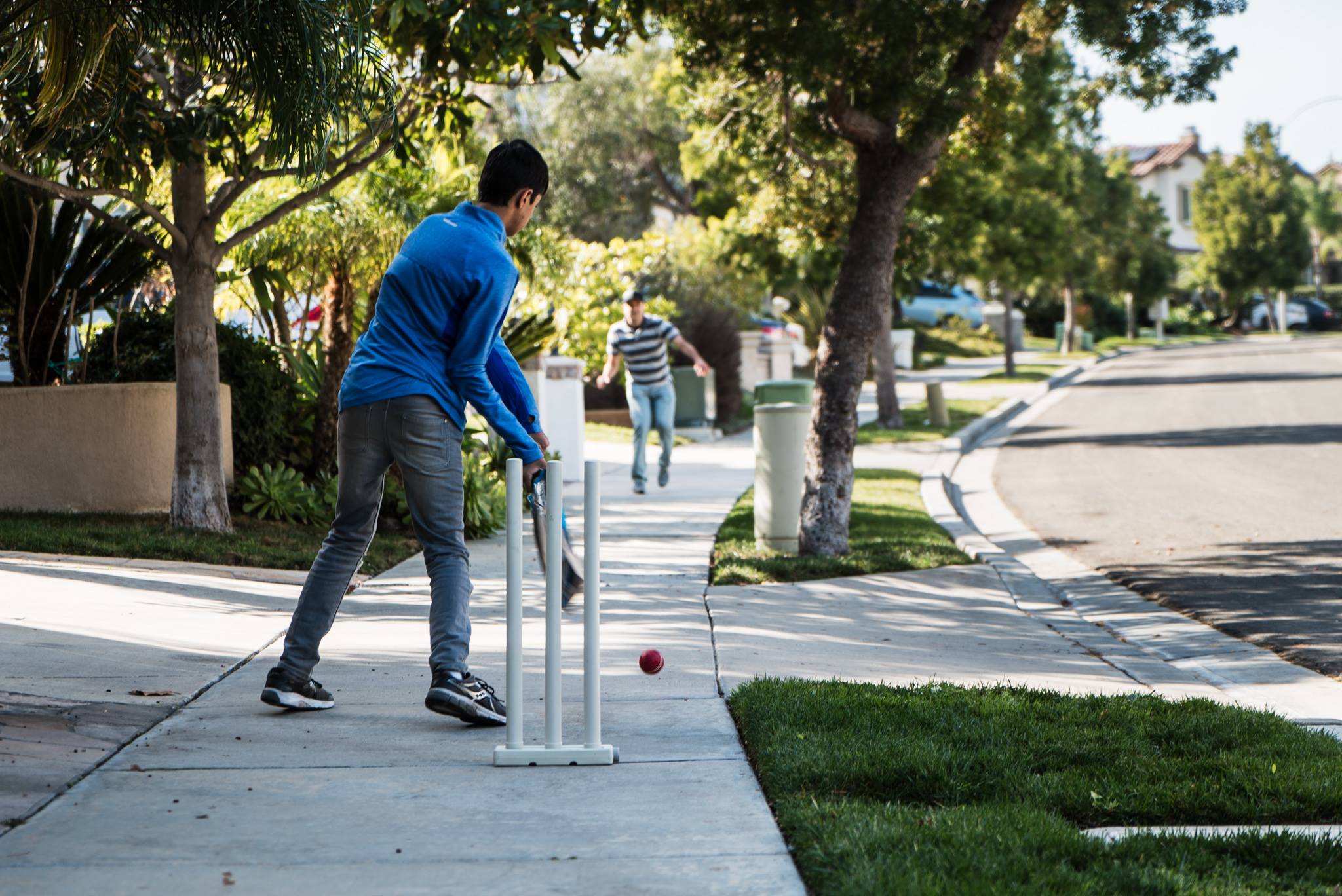 Yesterday, I played cricket after many years with Umar, his son Adil, and Rashid. I have always wanted to bowl fast. The age has definitely slowed me down, but not the passion. The old engine inside me huffed and puffed, the loose nuts and bolts of my joints complained and made noises, but after every ball, my joy of bowling at the batsman increased, until the ball once hit the bat, rolled to the edge of the road before finally disappearing into the sewage gutter.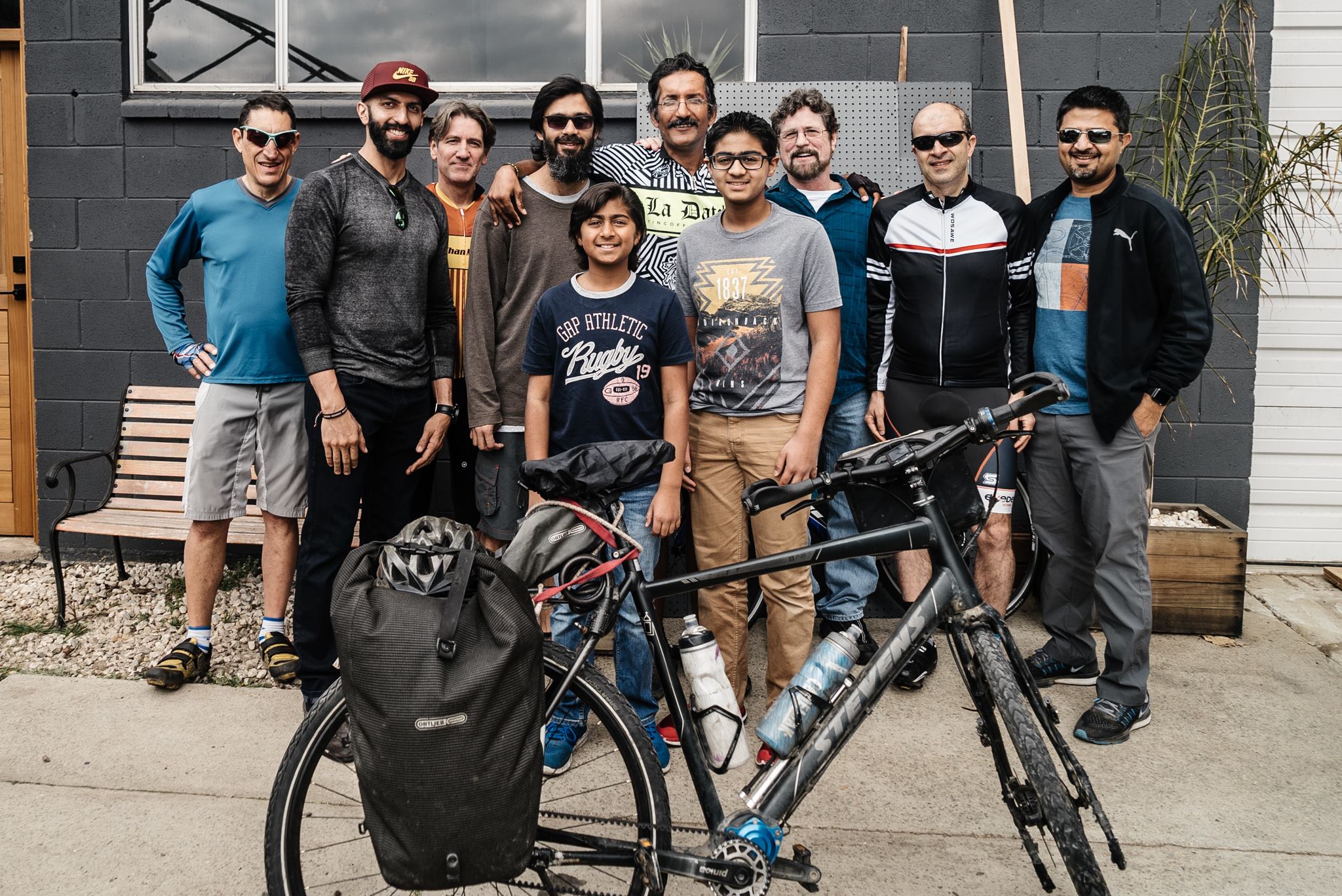 It is humbling to receive so much love from people whom I never met before. Sometimes, it is hard for me to understand why people would come to listen to me, but then I think they might have come here for the same reason I set out on this journey—finding stories. We all are looking for stories to draw inspiration from, to appreciate the gifts we have in our lives, and to fill the void in ourselves. We need stories to know our place in the universe and to understand life. Some even say that stories make us humans. As long as there is a place for stories in our lives, we will not be alone and there is hope for a better world.
That's why we should travel— to create new stories, and that's why we should meet people—to tell those stories.
Meeting with people in San Diego has made me realize that living a story is not sufficient, telling it is equally important too, for a story without a listener is a lost treasure and a listener without a story is a lost person.