Part 1 of Pakistan Independence Day on 14 August!
Awakened by a dream, I realize that I have been sleeping for too long. I am in Tashkurghan, China for the past couple of days and have been doing nothing but resting. I've cycled 9226 km from Germany, and there is only 120 km left to Pakistan which I don't even have to cycle. I'm so close to my goal, yet somehow not able to move.
Maybe, I'm afraid I will not be able to hold the flood of emotions upon reaching Pakistan. I am also fearful that the dream which occupied my heart for the last thirteen years would leave me.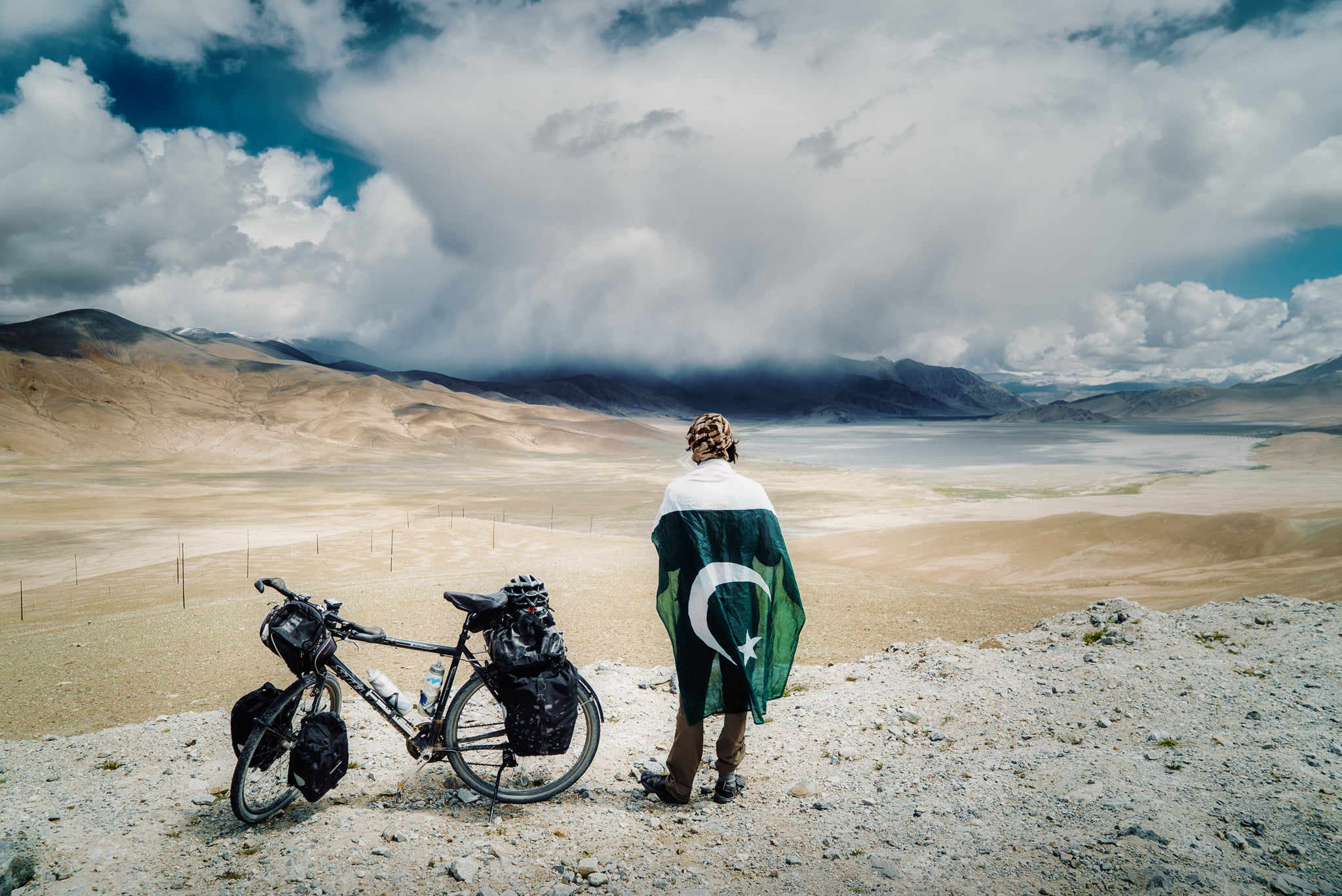 Maybe, it was wrong to pick a destination and I should have chosen the road instead? What will be my new source of motivation after I've reached Layyah? Which dream will be next? Is it the beginning of the end or end of the beginning? Will the pain of the loss of my mum from the first leg of my journey in 2011 diminish once I reach Pakistan? What about the promise I made to her that I would be coming home by bicycle to see her?
When I should be full of joy I am sitting quietly and listening to those questions. I look out of the window. The sun has set, and the birds are chirping in their nests. A dream which kept me awake all those years now wants to sleep and whispers into my ears, "you are free now. Go, live another dream!"
Tomorrow morning a bus leaves to Sost in Pakistan carrying a few passengers. One of them will be really coming home!