How to wrap up old year and start a new one?
In Ecuador, people bring an end to their año viejo (old year) by burning it. At midnight they bring effigies of politicians, cultural icons and fictional characters, and torch them in the street as a part of their tradition. The effigy can also be a person whom you hate and wish to get rid off in the next year. It is a symbolic way of cleansing the bad, failures and regrets from the past year before the new starts. Not only that, it is also said that jumping the flames 12 times brings good luck for each month of the new year.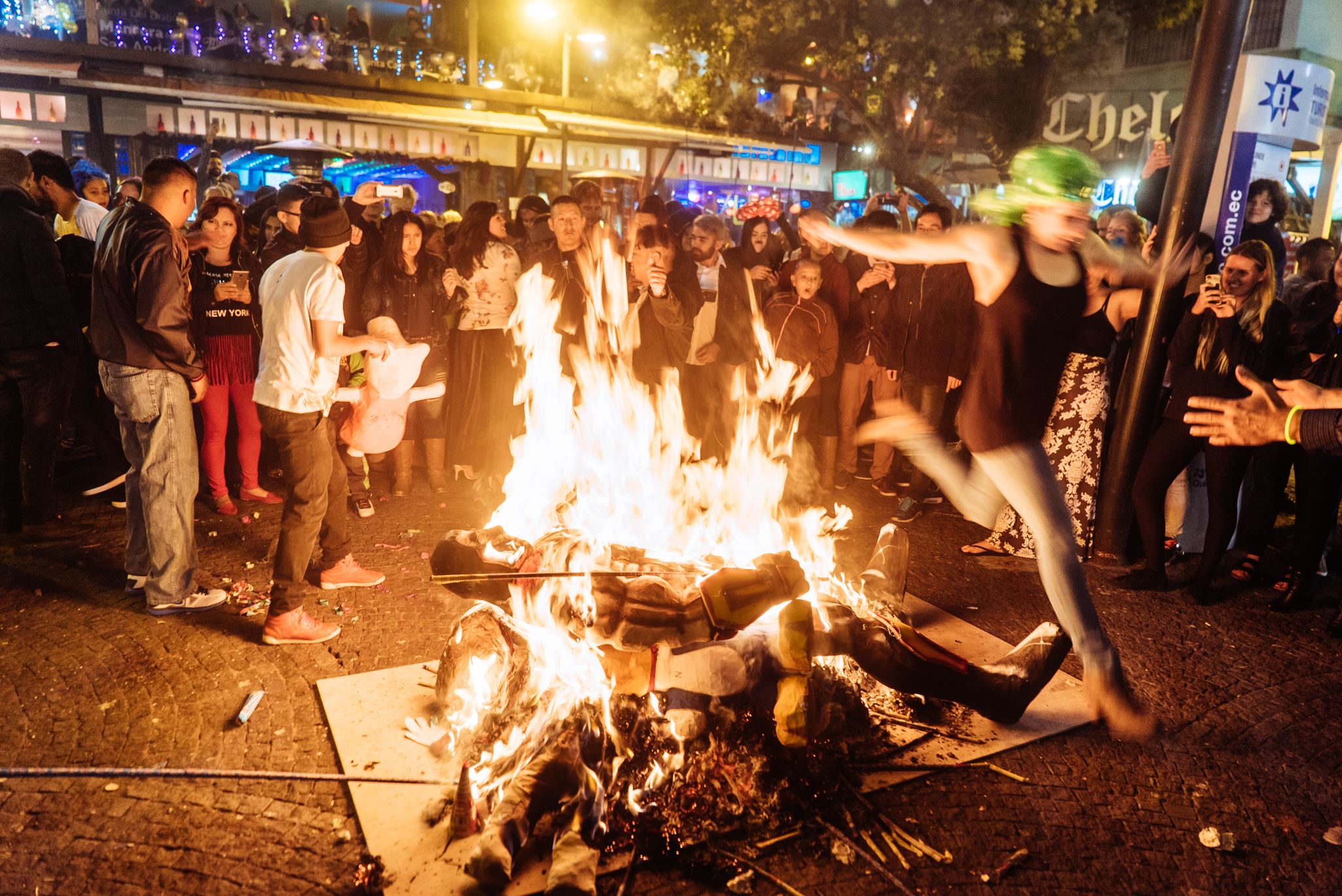 The tradition started back in 1895 when the yellow fever epidemic hit Guayaquil, the largest city in Ecuador. That year people started burning the clothes of the dead as a ritual of purification. Soon, this traditional spread to other parts of the country. Nowadays, it is more of an amusing act.
In the evening, some men wear blonde wigs and dress as widows of effigies and mourn in the street and beg for money while others wear Halloween costumes.
I plan to follow the tradition of burning effigies if the next year turns out to be a bad one!
Feliz año! / Happy new year!
---