In 2002, I got admission at a university in Germany and sat on the PIA flight from Islamabad to Frankfurt. The plane took off, and after crossing Iran was cruising at 40,000 feet altitude somewhere above Turkey when looking through the plane window, I was mesmerised by the vastness and the landscape below. Rivers appeared as curved lines, towns as brown patches, and mountains as wrinkles on the old rough coloured paper. I wondered how it would feel to be out there on the ground? "What are local people like, the languages they speak, the culture, and the food and the music?"
As I pondered these questions, I imagined a tiny dot moving on the endless strip of tarmac snaking across the rugged terrain, with the desert wind singing songs and the Duduk music playing in the far distance. This little dot slowly morphed into a cyclist.
Throughout the eight hours of flight, my eyes continued to follow an invisible dot of a cyclist in the infinite landscape below. With the plane still in the air, I made a secret promise to myself, "one day, I am going to cycle from Germany to Pakistan!"
When the plane landed in Frankfurt, the little dot had disappeared somewhere behind the horizon, but its image remained etched into my memory.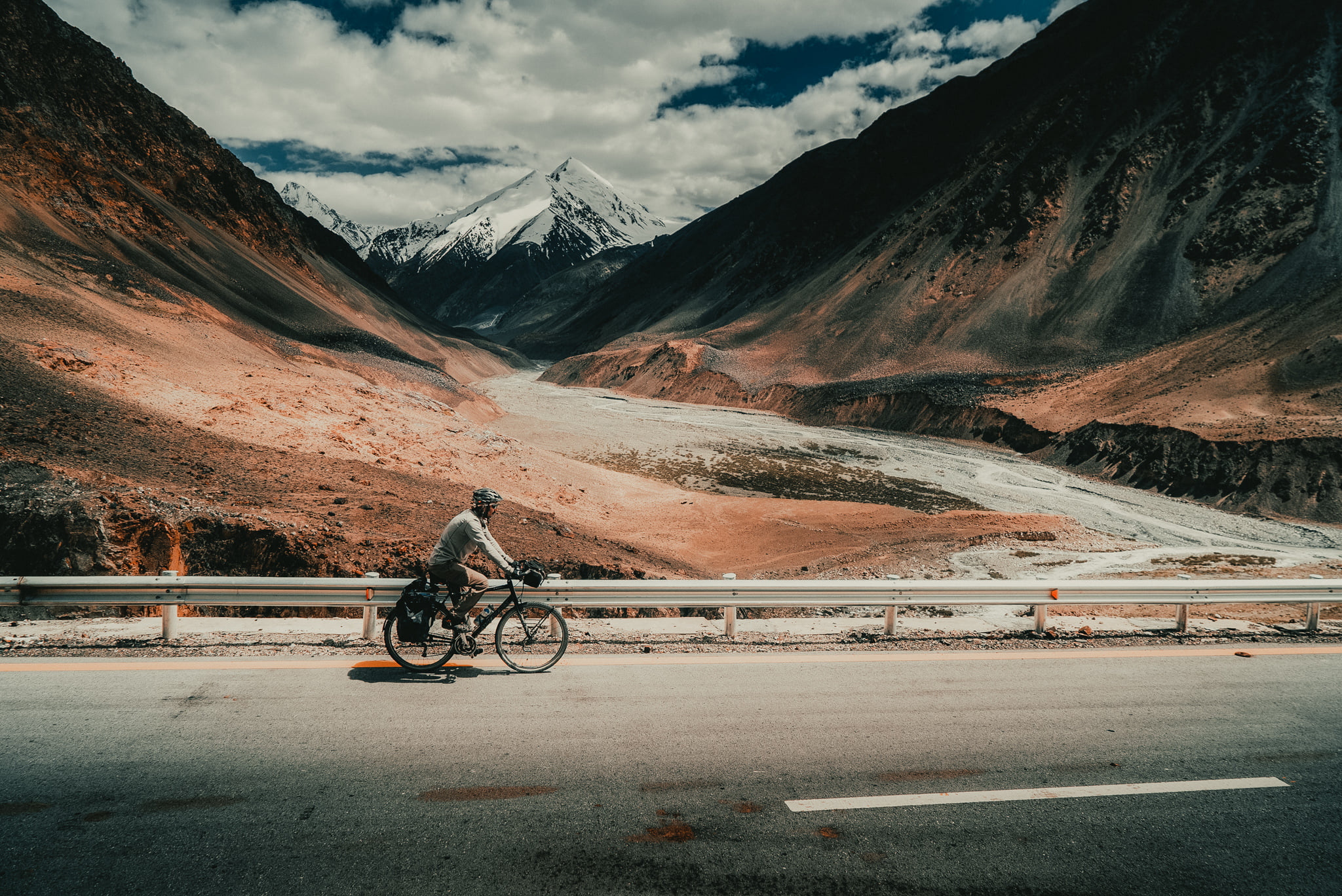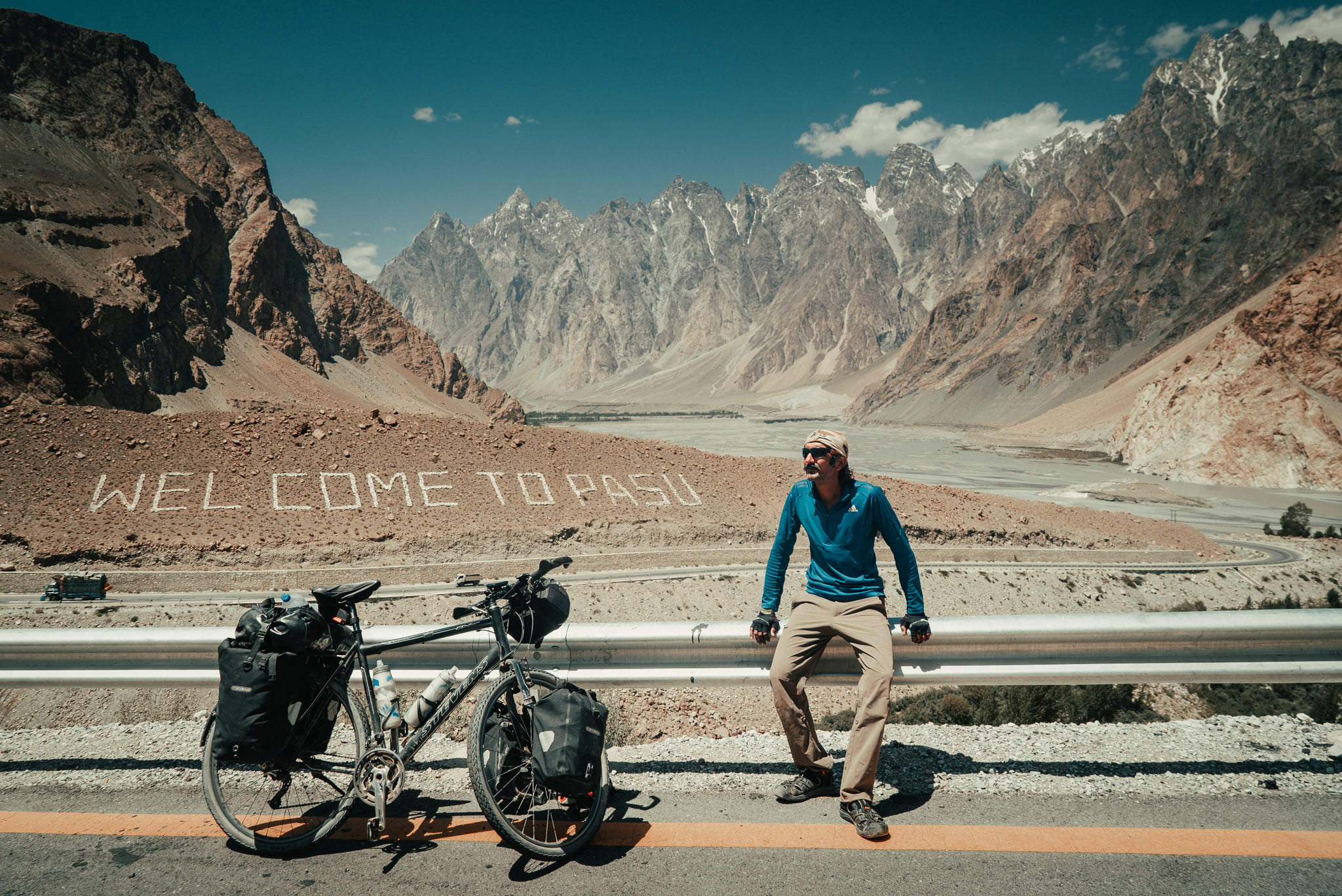 In Germany, I finished the Master's and a PhD and worked as a software developer, but there wasn't a single day when I didn't remember this dream.
Nine years later, I started the bicycle journey to Pakistan but lost mom halfway. I went back to Germany, and four years after that quit my job, gave up my apartment, car, and everything else. I got a bicycle and hit the road again.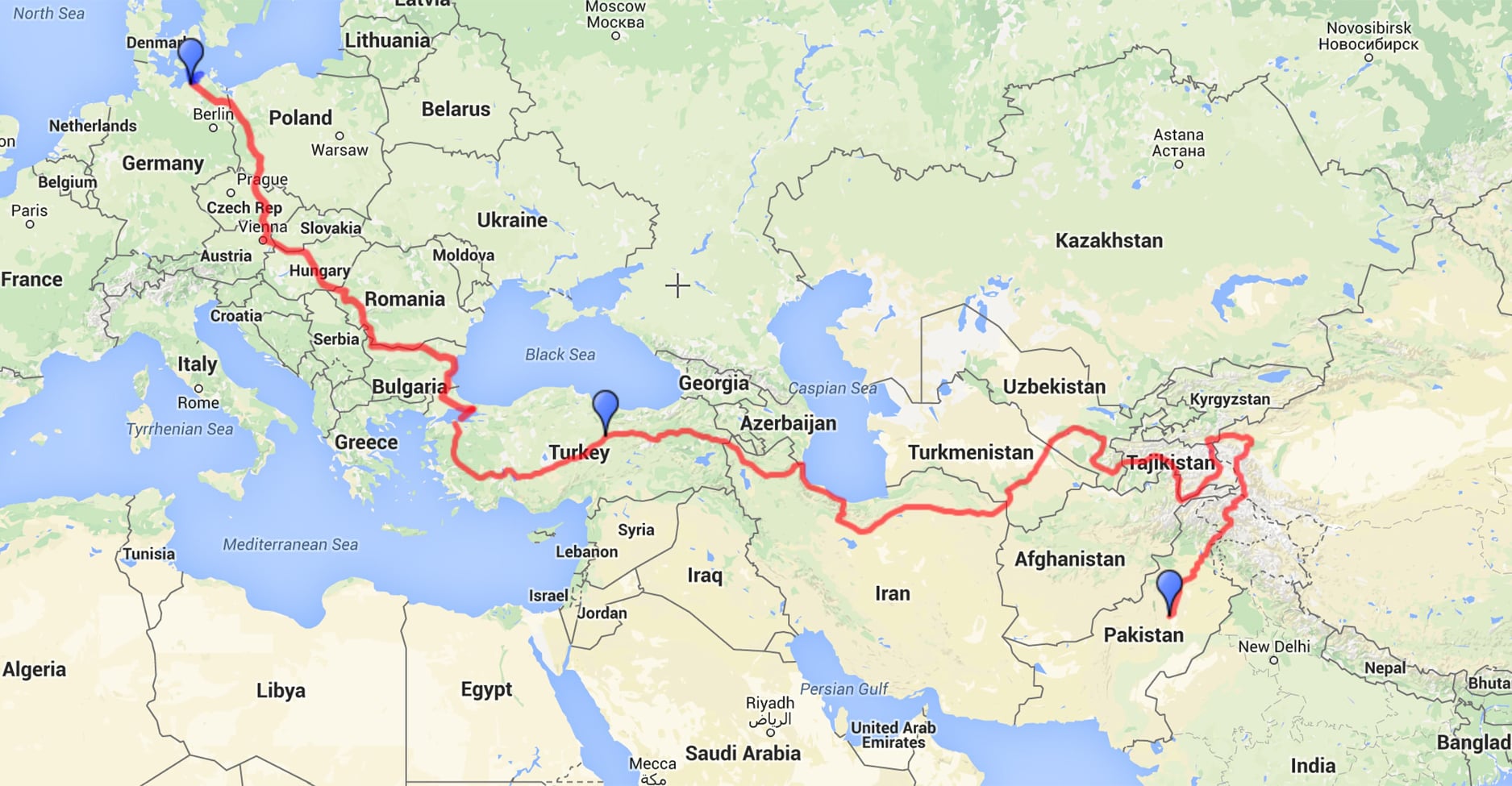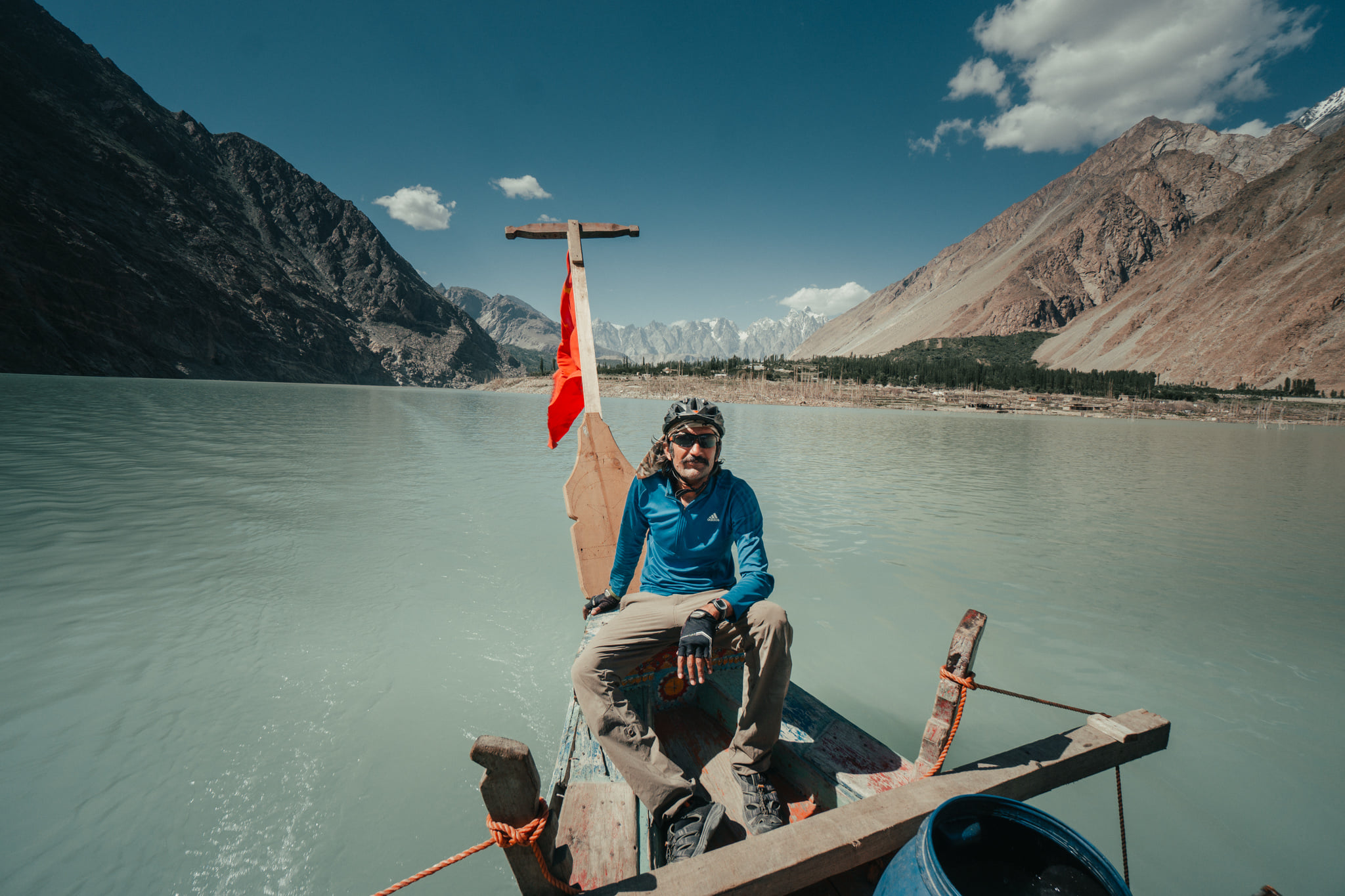 After 13 years of wait, I finally entered Pakistan from China via Khunjerab Pass at 4693-m elevation, the highest paved international border crossing in the world. Cycling down from the Pass, I paused a couple of times to check if I was still dreaming, like on those sleepless nights when my head would be resting on the pillow but my soul would detach from my body and leave on a journey towards the east.
Even though it was my first time on the Karakoram Highway, I had a feeling I had been here before. The only difference was that this time around, I was carrying my body on a bicycle!
…………………