I met Thierry in Marand, Iran by chance when my host Akbar was leading me to a guesthouse. On the way we saw Thierry surrounded by a number of policemen and passersby outside a police station.
He had been brought there by a taxi driver whom he had refused to pay after a terrible misunderstanding between him and his Iranian host had taken place. Akbar hosted us both in a guesthouse.
Now here is Thierry's story.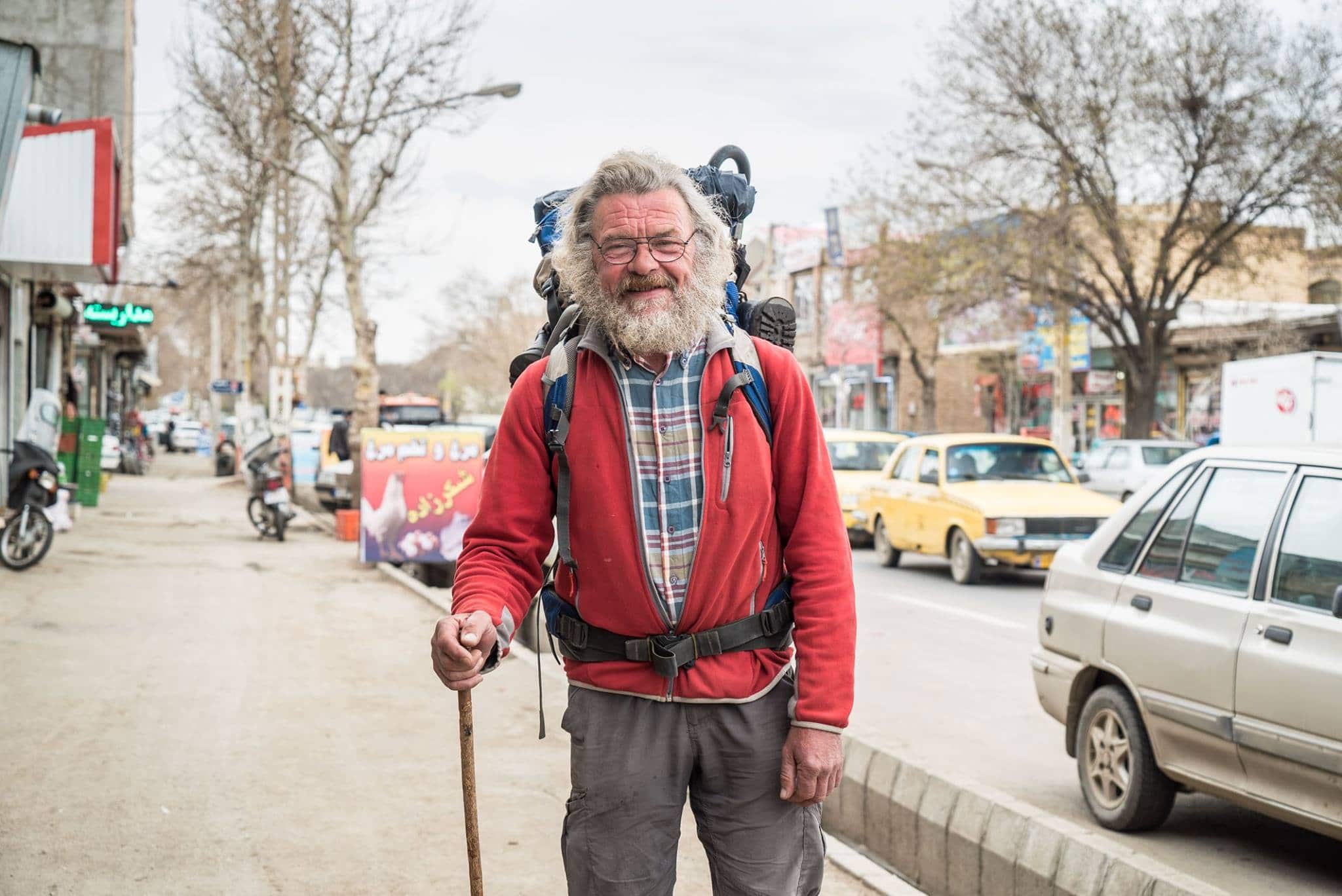 "I am Thierry, 62 years old, retired for last three years. I am from France. I used to work in Paris. In 2013, I decided to leave everything behind and started walking around the world. I went by foot to UK and Ireland where I learnt English. From there I have been through several countries, like Sweden, Estonia, Latvia, Poland, Romania, Turkey, Georgia, Armenia.
I have been walking in deep snow and in mountains where the wolves live.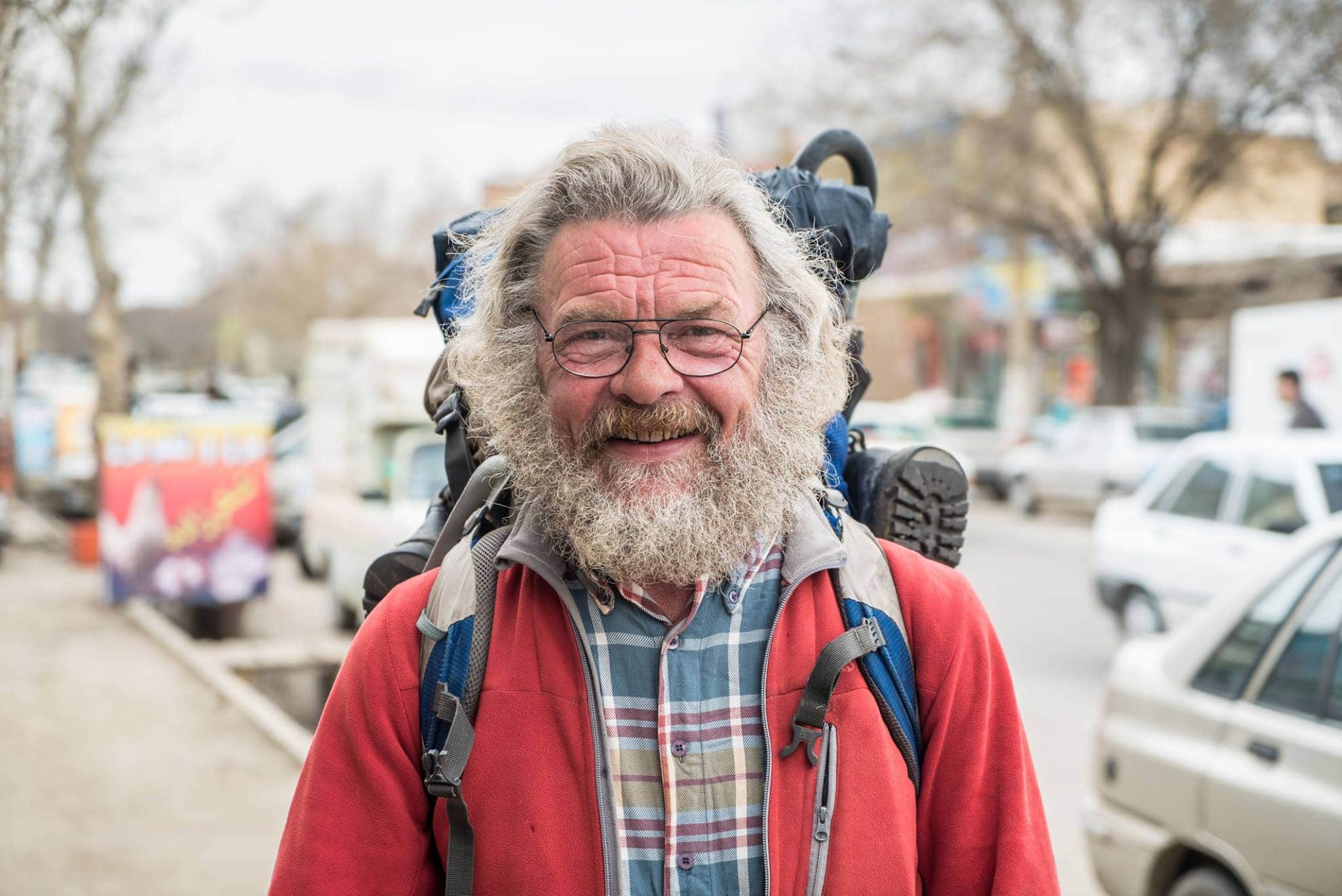 "I decided to walk to see the world, and to experience something different. All my life I had been working, now I wanted to live a new life. Sometimes, you have to be crazy in order to live.
"I walk about 20-30 kilometres everyday. My rucksack weighs around 18 kilos without food and water. I take things easy. It took me long to learn how to take it slow while travelling.
"You must learn it when you are cycling. Just slow down and you will have more memorable encounters on the road.
"I always try to find a brighter and a funny side of a story. If an accident happens, for example I slip on an icy track, I am laughing at myself.
"I have no plans, I will keep walking as long as I can and I want. One day I would also like to visit Mecca by foot!"
---