Clementine is walking the 800-mile long Arizona Trail while recounting what happened last year during these dates. She is going down to the bottom of the Grand Canyon where her sister Megan once rafted in the Colorado River. This is the place Megan loved the most, and this is where Clementine is going to scatter her ashes over the river.
[stag_dropcap font_size="50px" style="normal"]M[/stag_dropcap]egan was only 25 when she committed suicide by jumping off the bridge in Pennsylvania on June 6 last year. As her first death anniversary approached, Clementine set out on the 800-mile hike along the Arizona Trail in her sister's memory. Last year during this time, they were together as Clementine tried to help her heal and resolve. It was all very intense and emotional for her as every moment hinged on life and death. Coming up this year, she was retracing all those moments from April 8 to June 6.
"Every day I would think, oh this day last year I was doing this with Megan," she said.
But instead of staying at home and sinking into the sadness, Clementine chose these dates to hike the Arizona Trail to process her grief and what had happened last year during this time. She picked the Arizona state because the desert landscape and the Grand Canyon were the places Megan loved so much. Three years ago, Megan did an 18-day rafting trip down the Colorado River in the Grand Canyon with a group of friends. It was her most favourite trip.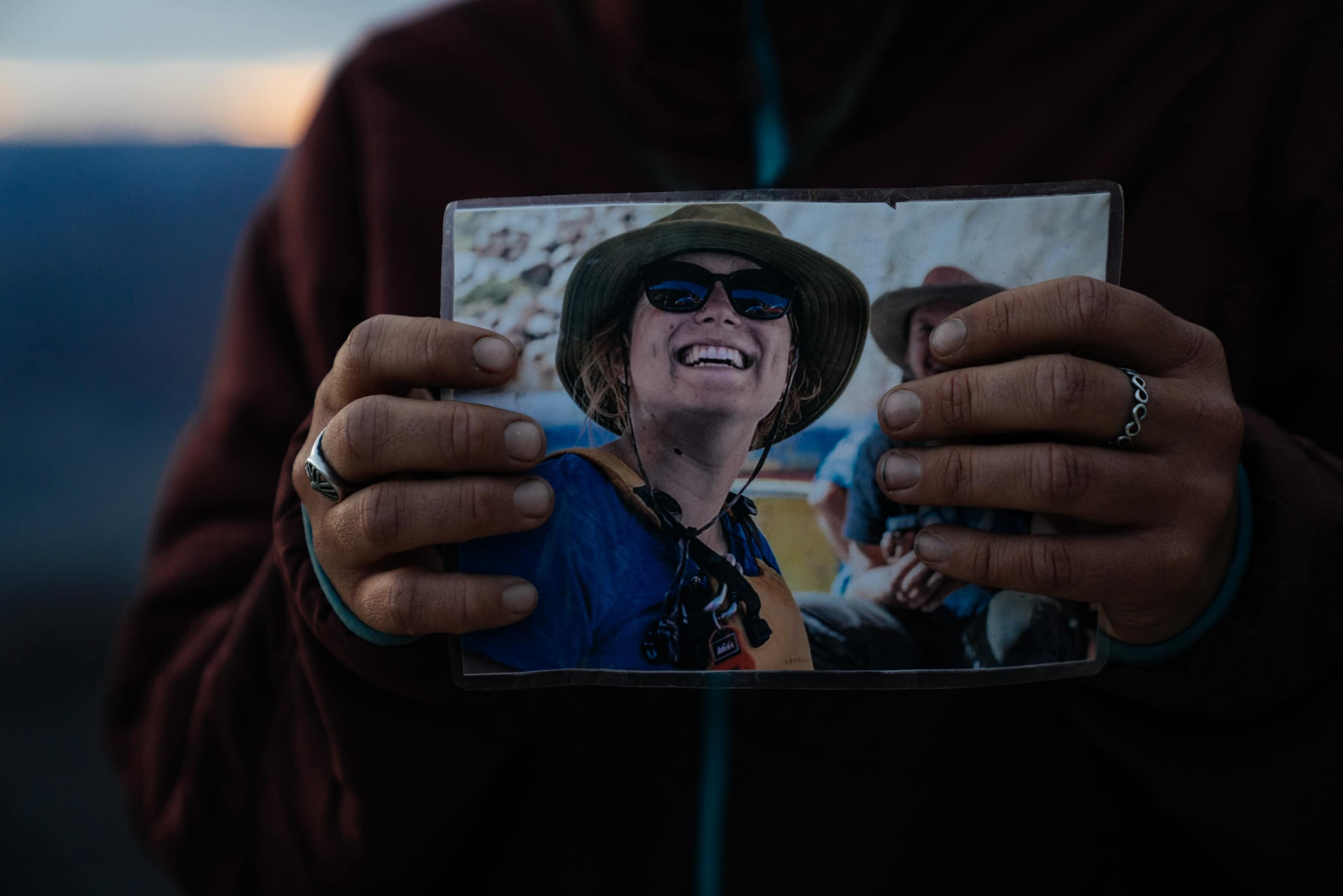 She had already walked 700 miles and was heading down to the bottom of the Grand Canyon where she was going to scatter the cremated ashes of Megan over the Colorado River.
"Arizona is the place I associate with her joy. In recounting these memories and going back to those times, I wanted to be in a place where I am thinking of Megan where she was joyful, a place that knew her love, light and not just the darkness."
Arizona Trail begins in Mexico and traverses the whole north-south length of Arizona and ends in Utah. When I met Clementine at the Mather Campground in the Grand Canyon Village on May 20th, she had already walked 700 miles and was heading down to the bottom of the Grand Canyon where she was going to scatter the cremated ashes of Megan over the Colorado River.
"Arizona Trail was something I always wanted to do. Now I feel if you want to do something you should just do it. You must not put off your dreams because you don't know if you will ever be able to realise them later."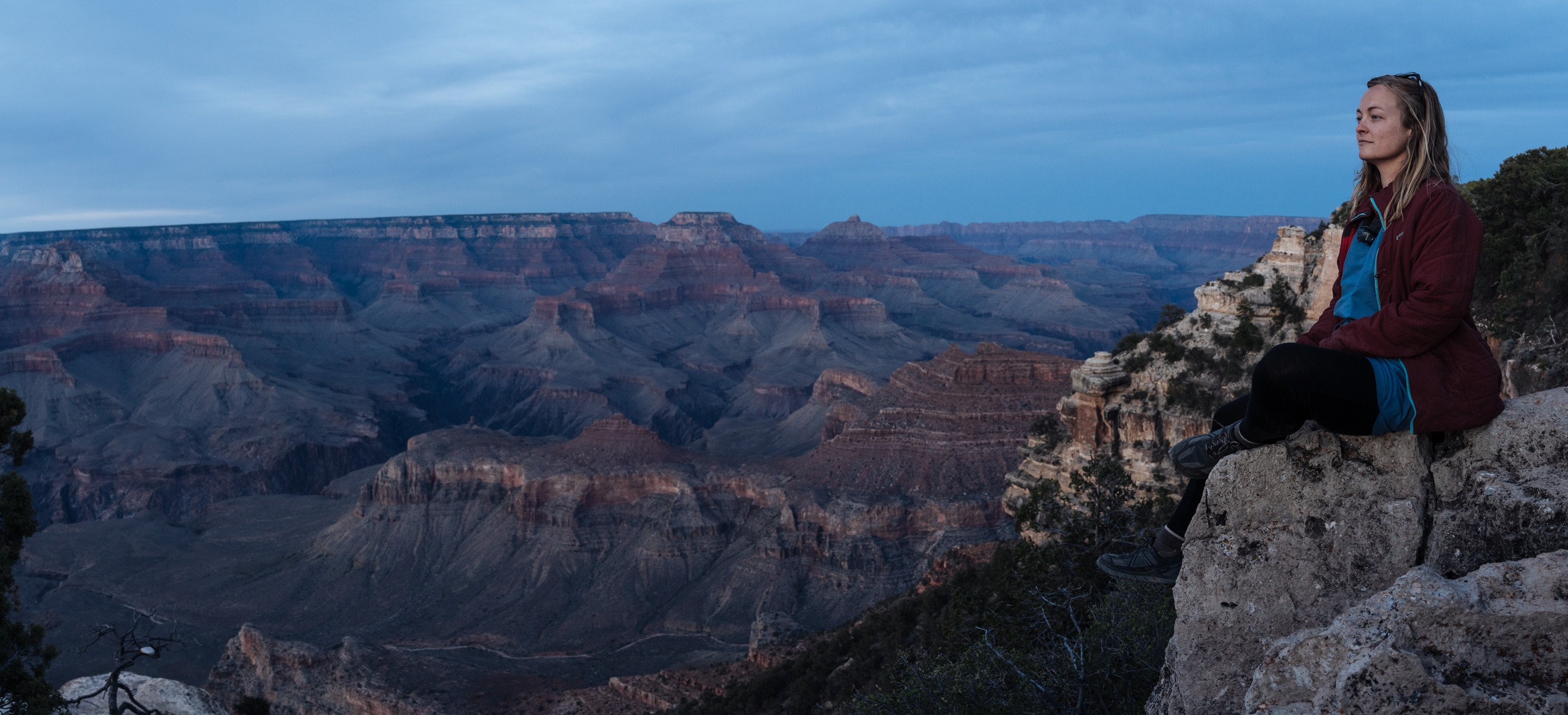 Clementine isn't her real name. Her real name is Jordan. Megan once said if she had a daughter she would name her Clementine. Jordan adopted this as her trail name. They were not only sisters, they were best friends too.
"She was my only sibling and a year older than me. She was the closest person I have had in my life, and one of the purest people I have ever met. She would be outside, see a plant and would be so happy about that."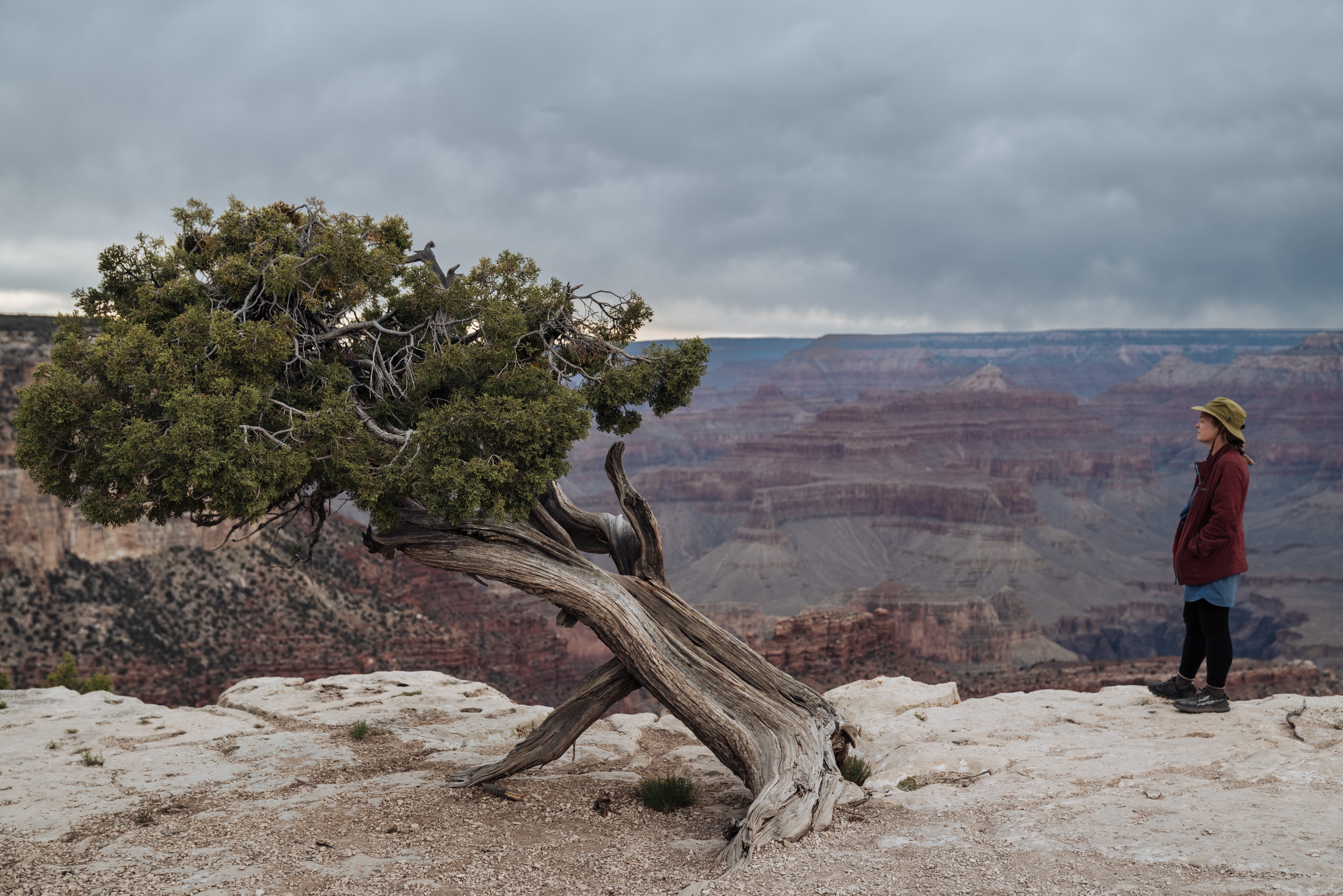 Looking at the world every day that sadness and pain exist everywhere, she felt that pain deep in her heart.
Megan was a gentle person who loved outdoors and being in nature, but her life changed as she slowly slipped into a spiritual crisis.
She would talk a lot about the suffering of the world. It extended beyond her sadness. Looking at the world every day that sadness and pain exist everywhere, she felt that pain deep in her heart. It was too overwhelming for her. So, she signed up for an intensive 10-day meditation retreat with the hope of finding enlightenment. For the first seven days, she was full of joy. In the last three days, she practised silence. But instead of finding peace, she became disconnected from the reality and distraught to the point she wanted to give up her life.
The year before the meditation retreat, Megan was interested in theology and was studying different religions. During her spiritual crisis, she borrowed ideas from different religions and began associating heaven and hell with joy and suffering. She would deeply feel the pain and injustice in the world but didn't know how to deal with it. She went on to try the meditation retreat, but at the end of the retreat, she was lost. She didn't know what was real. She thought the only way to end this pain was to move onto the afterlife and get reborn.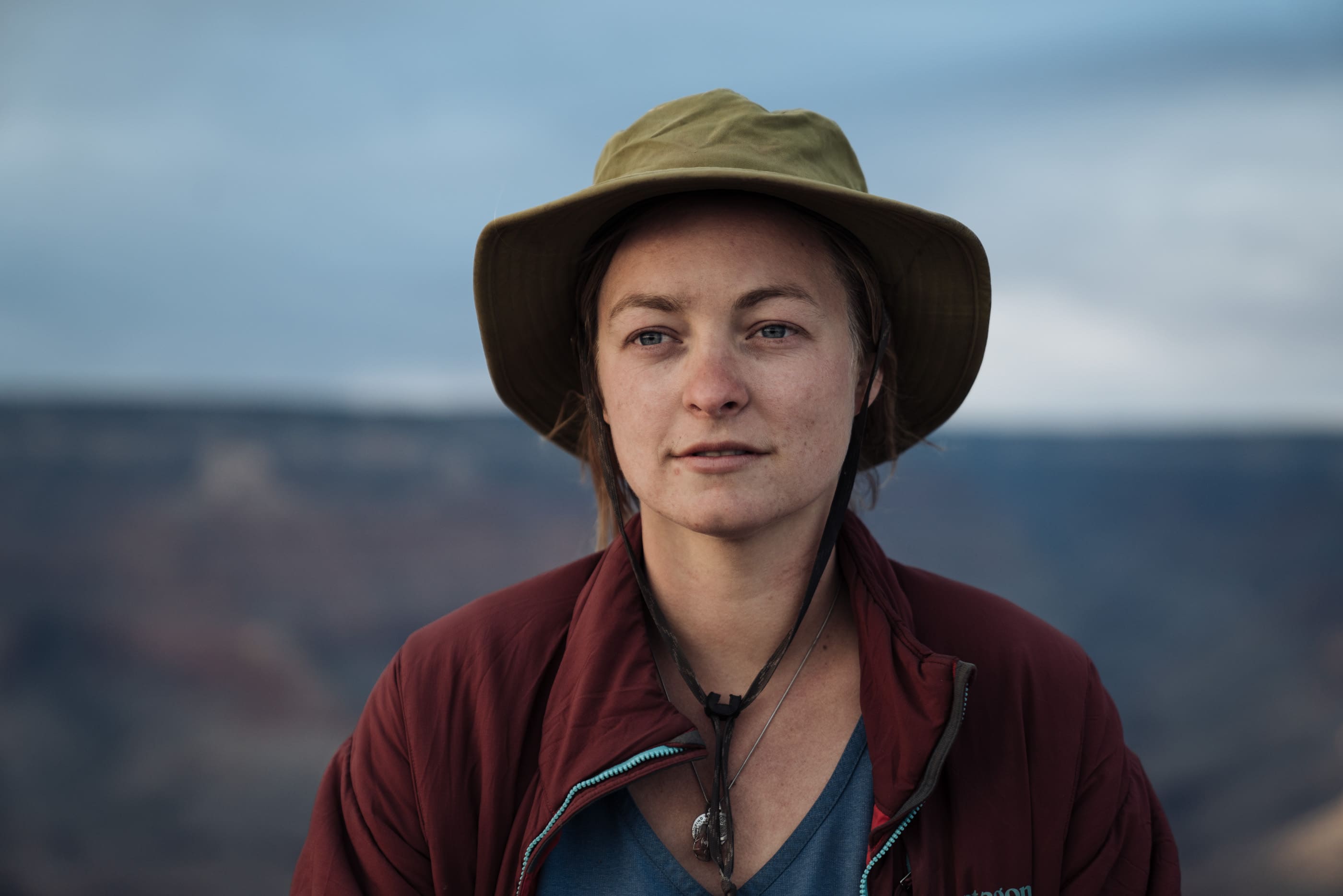 When she was in the hospital, they put her on antipsychotic medicines. These drugs kept her stable but eliminated her personality.
"She was a very open person and her mind was very fluid. She was open to believing anything. When she was dreaming, she was always lucid dreaming. Being in meditation, she went so far into her mind, to the parts we cannot know that she got lost. Like you are lost in a dream and wake up not knowing if you are still dreaming or not. When I first got her up from the meditation school, she thought I was just a projection of her mind."
From April to June last year, Jordan and Megan spent a lot of time with each other. There were times when Megan would totally come back to life. They would go kayaking, backpacking, and hiking together. They lived in a tree house because Megan didn't like closed spaces, electricity and TV. Megan was someone who enjoyed silence a lot so they spent a lot of time together in silence.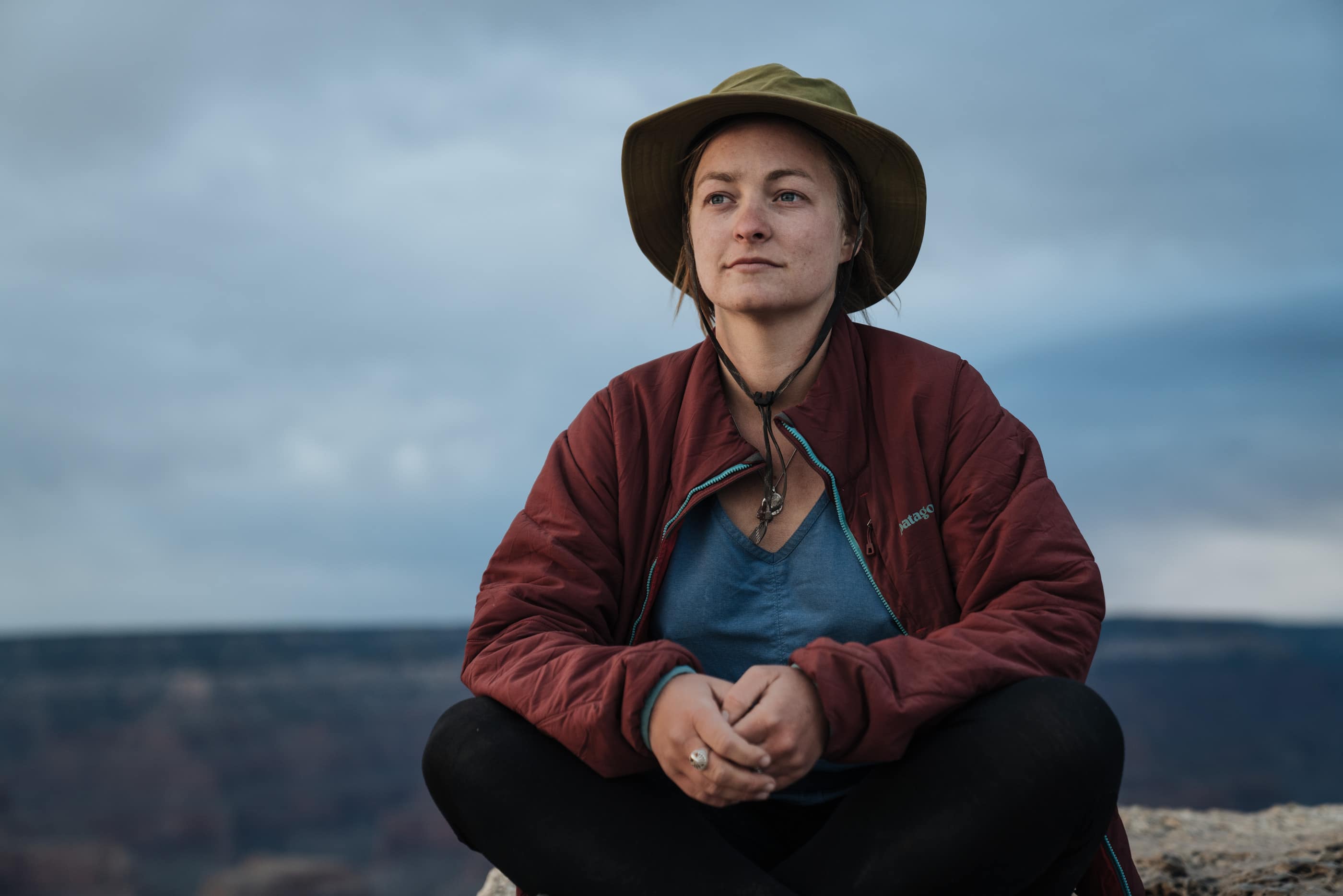 "When she was kayaking or swimming, she would be so happy that if you looked at her you wouldn't think there was anything wrong with her. But she would always go back to her mind. In her last two months, she tried everything. She went to doctors, therapists, a pastor she really loved. When she was in the hospital, they put her on antipsychotic medicines. These drugs kept her stable but eliminated her personality and she was walking like a zombie. She felt nothing."
After that experience, Megan didn't trust western medicine and didn't want to see a doctor again. She tried natural healing methods and yoga. During her last four days, she started to go back down again. On her last Sunday, Jordan and Megan were sitting out together in the yard. They gave each other back massage, and then went inside and had dinner with their parents.
"It was a lovely evening but she started sinking back into her mind. After the dinner, she said, 'I am going to the tree house and meditate.' I could see in her eyes that there was something wrong. She went out and meditated for a while. I went out to sit with her. She would talk a lot about choosing heaven or hell. She said, 'I made a mistake and chose hell. I have to die to get back to the heaven.' I said, 'Oh, Meg, choose heaven in every moment. Choose it right now.' I wrote that on a piece of a paper and left it with her. From Sunday until Tuesday, she didn't do anything but meditate. I don't think she even slept. Meditation helped her in a way that it silenced her mind. The moment she stopped meditation, she would go back. She could have spent whole life in meditation because she couldn't handle anything else.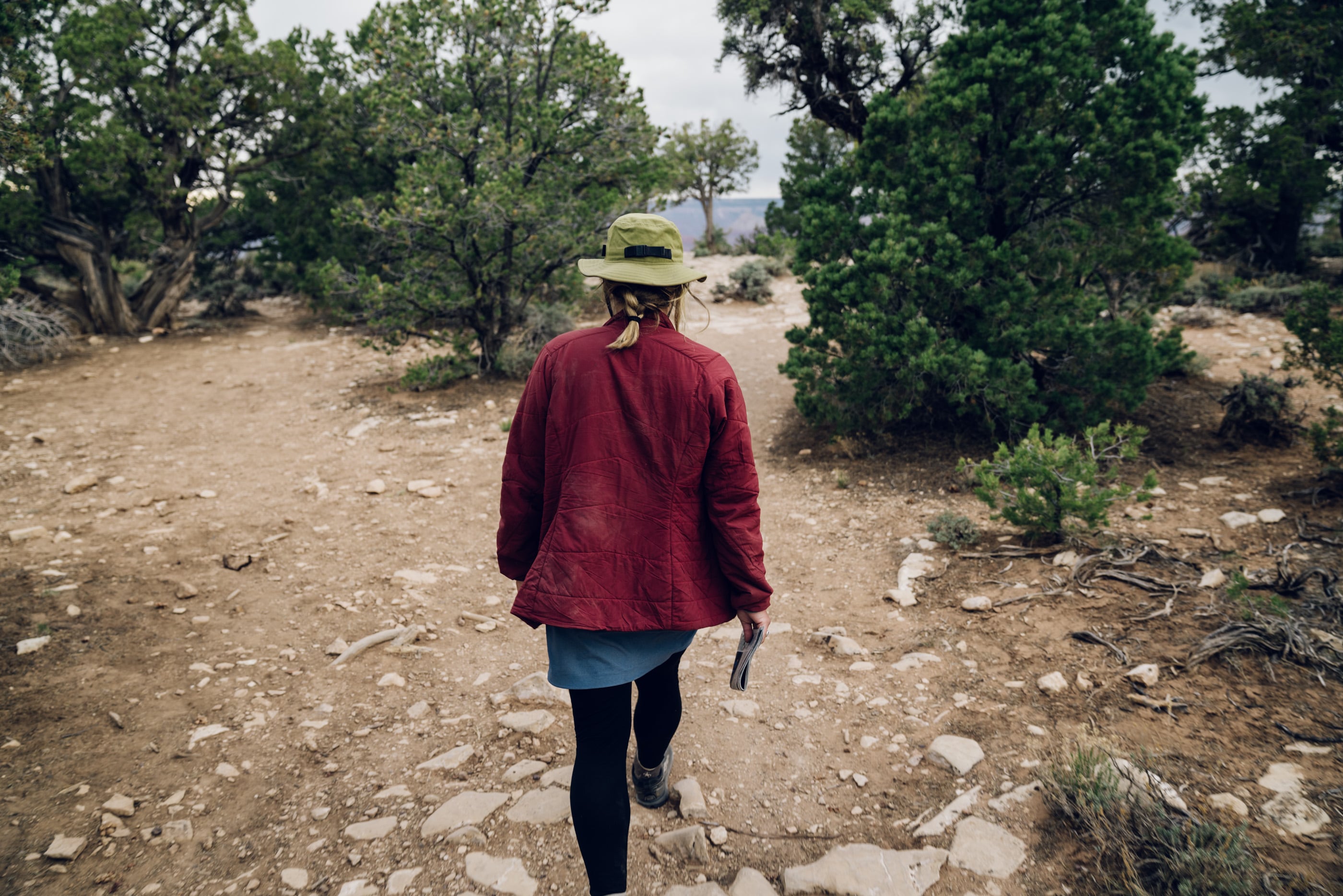 Tuesday, June 6, 2017, was Megan's last day. Megan had meditated from Sunday to Tuesday morning in the tree house. When she came back to the house Tuesday morning, she was distraught. She sat on the couch with her mom. She only drank tea that morning. Jordan had made her a pot of brown which Megan wouldn't eat.
"I was telling her this is what monks eat when they are in deep meditation. That's the last thing I said to her, "please, eat this. I love you!" and then I left to work. Around noon 11 am, mom called me and told me that Megan had left for a hike."
Her mom went in search of Megan five minute later but couldn't find her at the hiking spot she had said she would be hiking at. She spent an hour driving around looking out for Megan. When she started driving back, she saw an ambulance pulling out into a parking lot 12 near the Norman Wood Bridge. Megan's truck was also there. She immediately called Jordan. The police held them off to where they couldn't get down anywhere near the bridge. The whole family sat there for five hours as the Police were considering it as a crime scene.
I felt like she was there holding me, telling me it was all completely right. It was the both most tragic day of my life but also the most spiritual experience I have ever had.
"We knew what had happened. Her truck was in the parking lot. She had left suicide notes on the passenger seat. While this was happening, we had my sister's dog with us. I hiked around the river, I went swimming. I was doing anything I could to ease the pain. I felt she was around so I was walking through the woods saying, "where are you Meg?" and kept being led in these different directions until I got led into a little creek which went down into the big river. I followed the creek down. Her dog Zona was walking with me the whole way. We got out to the river to the first spot that I could see the bridge from and I had this feeling of absolute overwhelming peace and it was the last place I ever expected to find it. There was not a single cloud in the sky. The sun was shining down on us so brilliantly and the bridge was lovely turquoise blue. The birds were flying over us. I and her dog Zona just stood in the water together and watched it. I felt like she was there holding me, telling me it was all completely right. It was the both most tragic day of my life but also the most spiritual experience I have ever had."
Megan had walked on the catwalk across the beams underneath the bridge and jumped off from a height of 100-120 feet onto the rocks in the Susquehanna River. A family that was hiking saw her jump off and had called 911.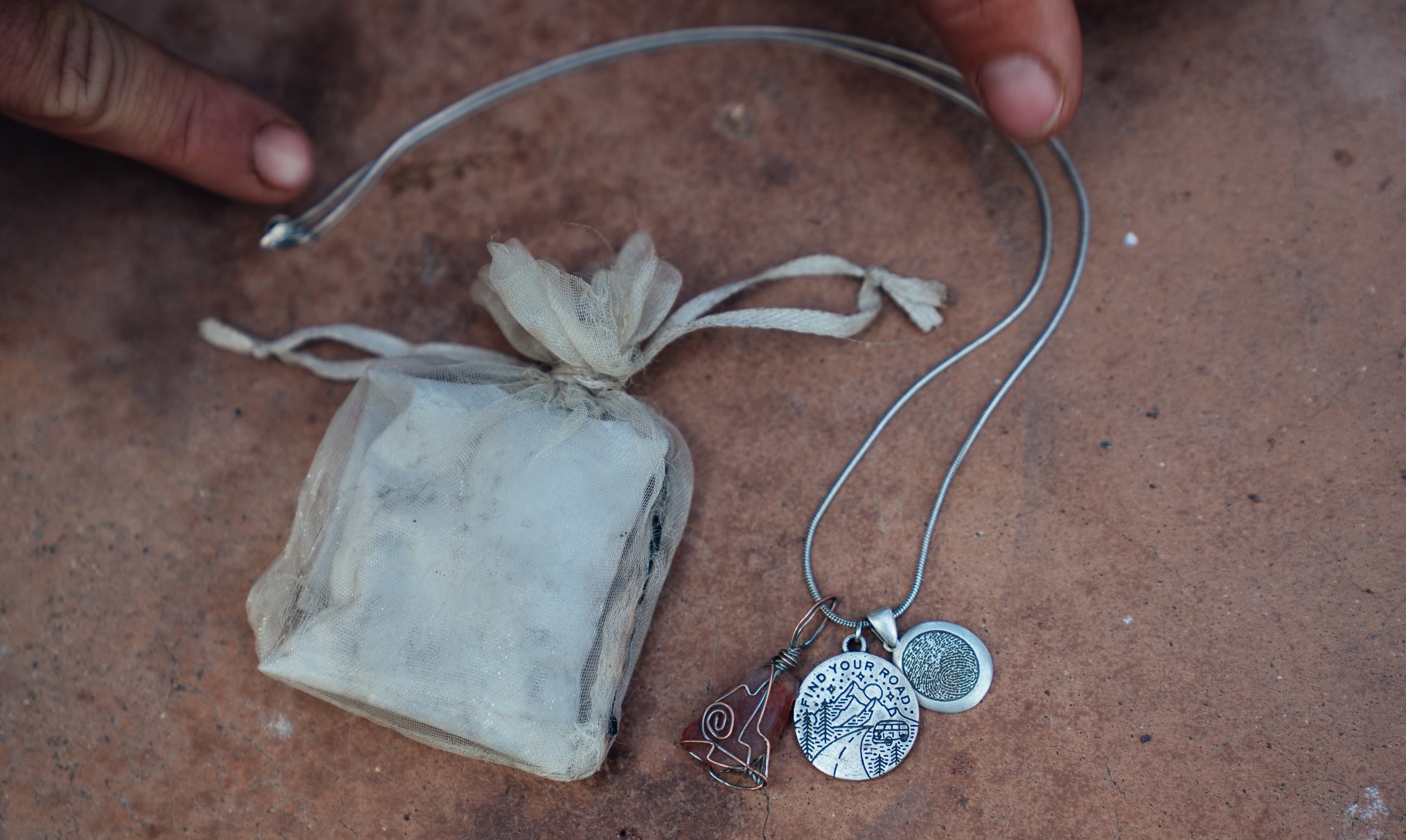 "Some days it doesn't feel real. The pain is so intense that my mind shuts off. I cannot even comprehend the fact that I even had a sister."
A long silence prevailed between us as Jordan looked in the distance. Her blue eyes were brimmed with tears, the rim of her eyes holding the tears back.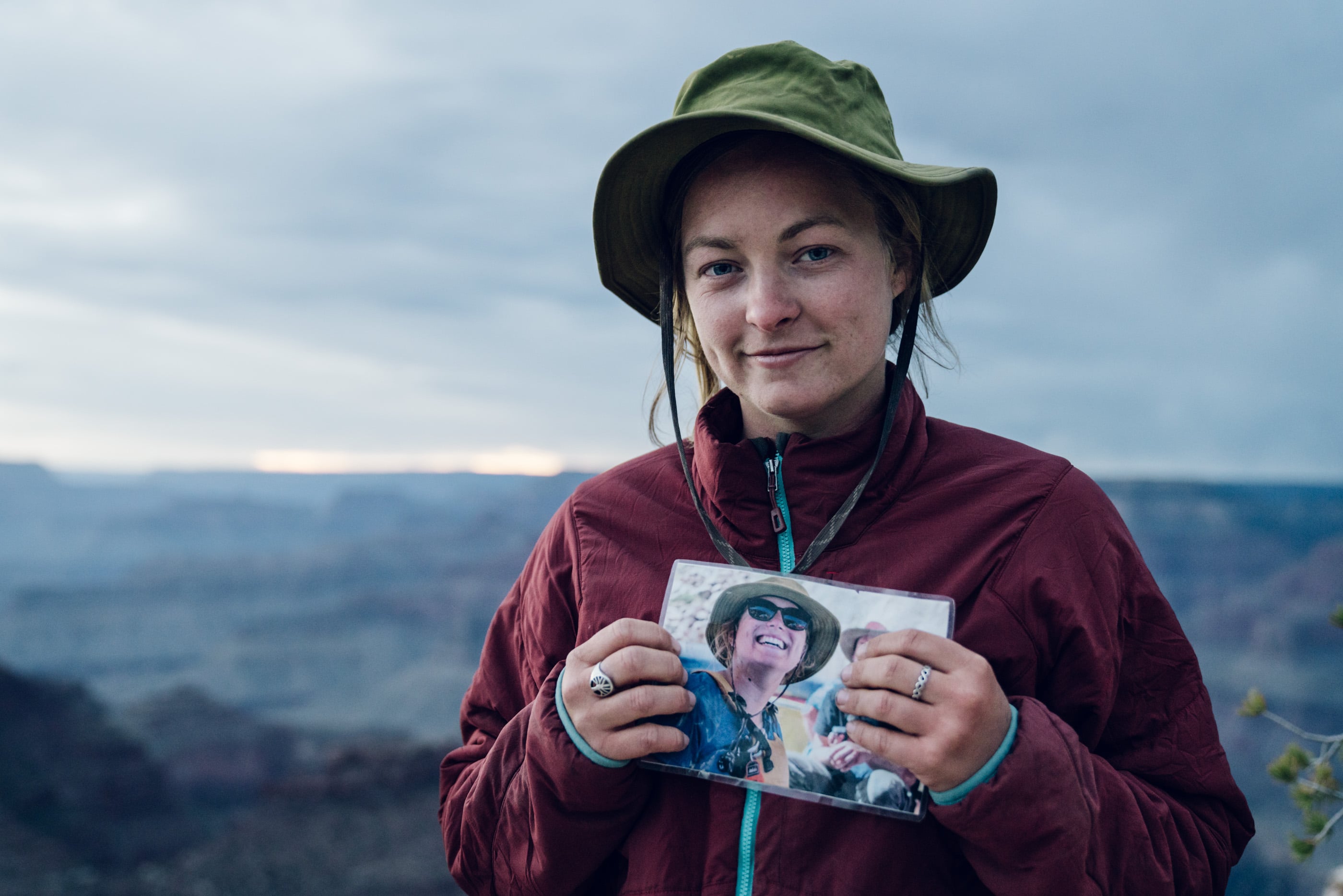 Looking at the photo of Megan taken during her rafting adventure in the Grand Canyon, she definitely looked like Jordan. They both had similar smiles and dimples in the cheeks. Jordan wore the khaki hat which Megan was wearing in the photo. She showed me the pendant which Megan had made for her using a piece of rock she had picked up from the Grand Canyon during her trip.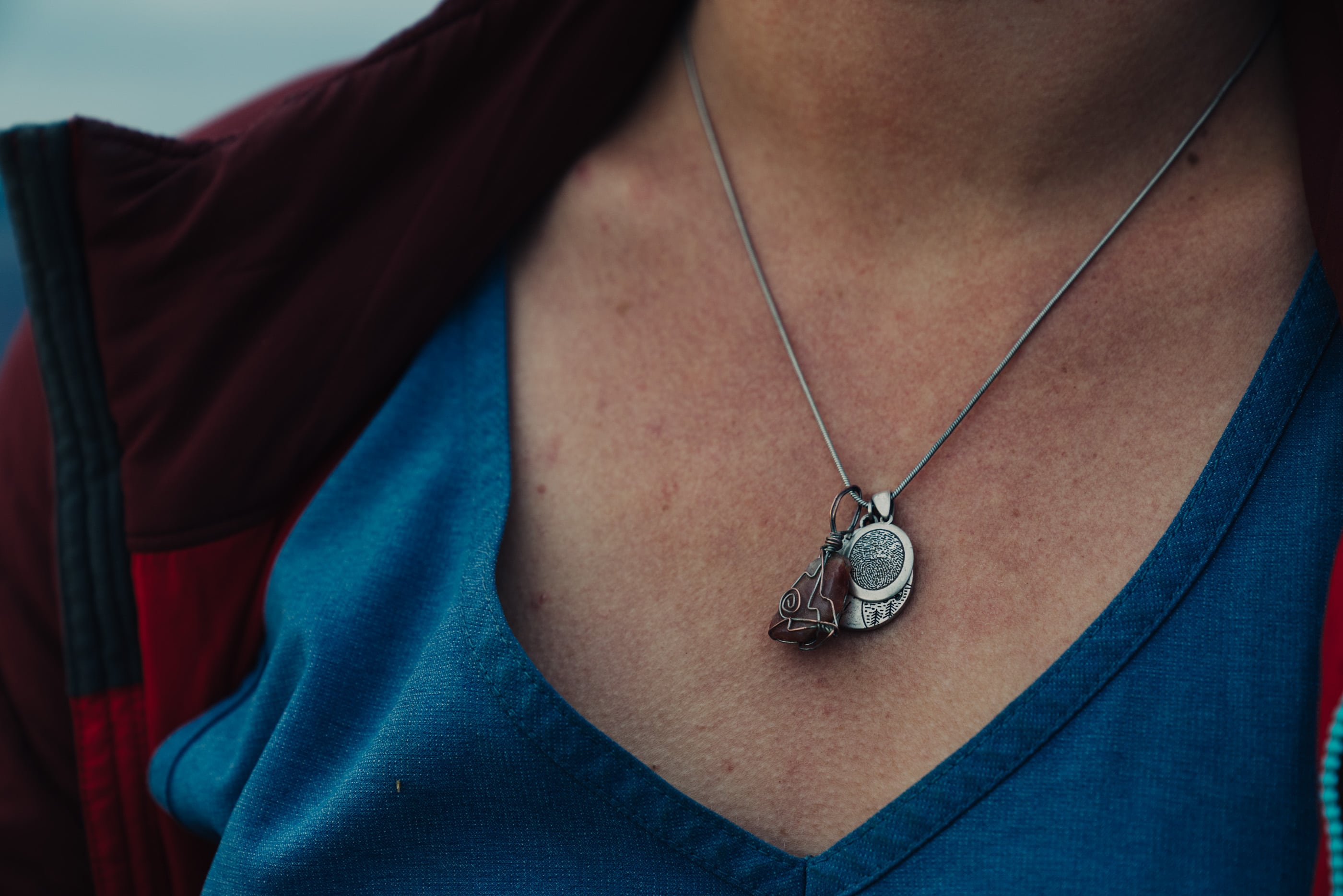 Megan and I were sitting around a picnic table in the campground and having this conversation in whispering manner, so as not to disturb the other campers sleeping in the nearby tent. Jordan opened up her diary and read a passage she had written on one of the days during this hike.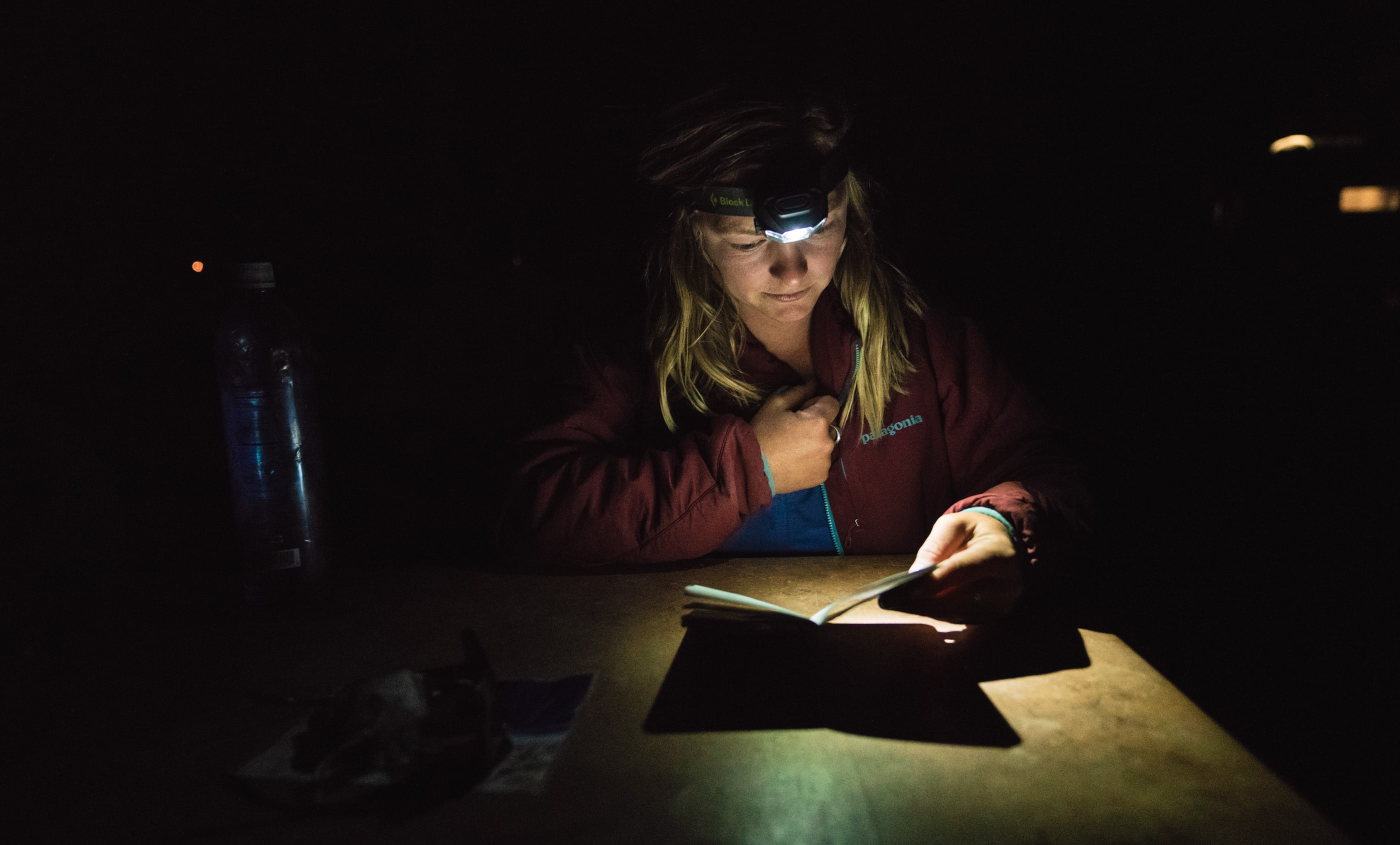 "I bought myself in this torturous day to the conclusion of quitting. I was done, the most done I have ever been in all my time out here. I saw no meaning in walking, no point to suffering and hardship, felt that it was time to care for myself gently, fuck handling the pain of grief while also walking 20 miles a day and constantly figure out where I will be able to get water again and rationing food and spending my nights alone. Fuck all of that I wanted to sit in one spot, and read and eat well and appreciate the sun rising and setting and not see them as signs of starting another hard day or lonely night.
"I sobbed until I had no energy left in me until it all passed through, and at that moment when I found another depth to my despair, I realised I am not done walking and that pain is not where my journey ends."
I stopped there for a while. How beautiful words and true! How often in our lives, we throw in the towel and end our dreams on a bitter note. They become our biggest regrets which we spend the rest of our lives dealing with.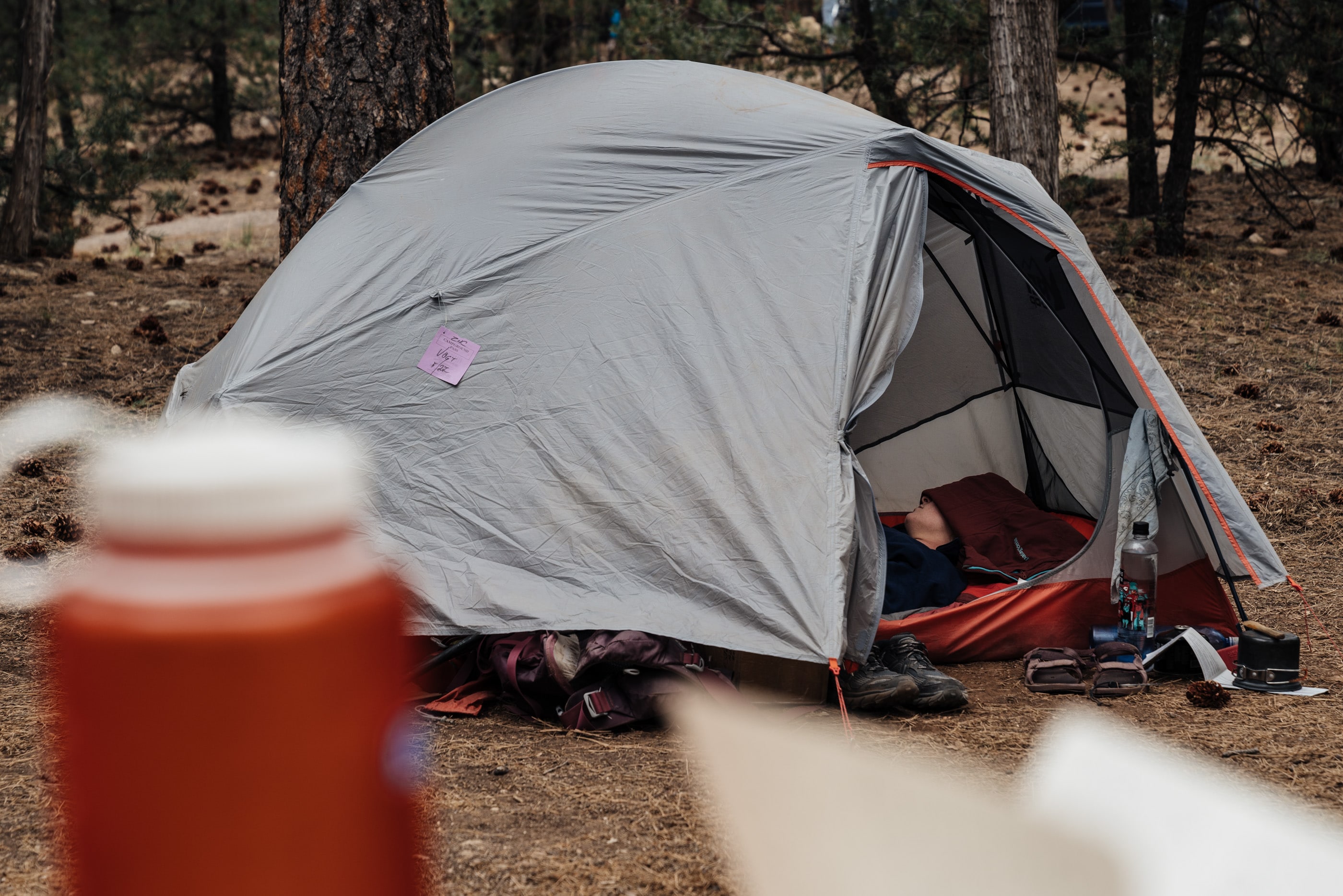 I will follow the mysterious light with the faith in where it will lead me.
Jordan continued reading…
"Yesterday, when I tried to know the why of this journey, I step into the infinity of my soul. I got in touch with the far greater power, and after some moments with complete darkness with absolute meaningless, I met again with the other side of absolute, pure light. I don't need to know why today but instead I will follow the mysterious light with the faith in where it will lead me."
When she finished reading, I started seeing a certain similarity between her and my journey. June 6 when Megan lost her life is a date I remember every year too. On this date, 19 years ago, I lost my dad. Like Megan, sometimes I also struggle with the concept of reality, but like Jordan, I chase a mysterious light on this journey.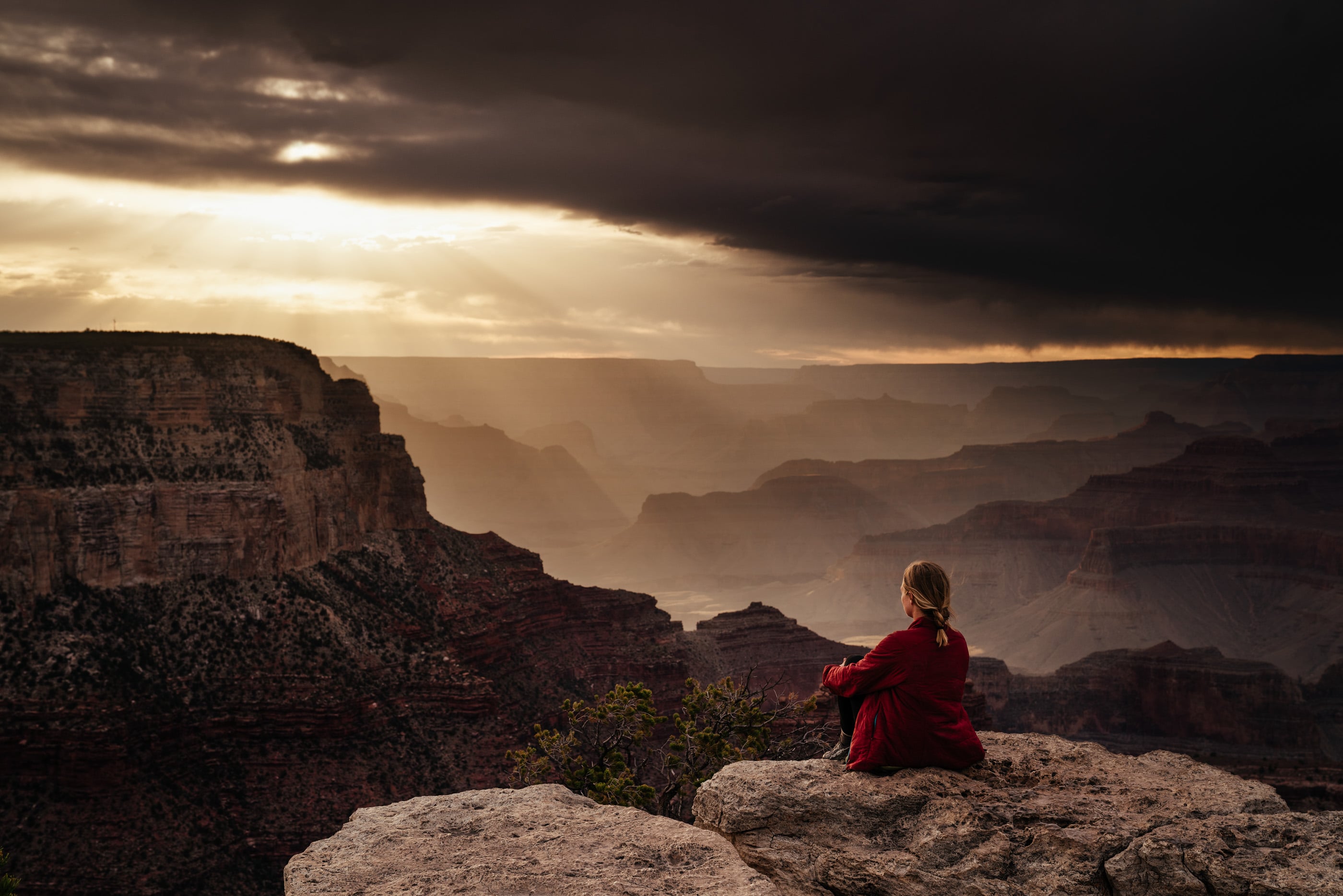 "How do question reality without going too far with that question?" we discussed.
"If I go so far into that mentality of what the meaning of life is. I go so far into the darkness of it like there is no meaning, but it ends up leading me back around to light. It is beautiful and freeing to think that there is no meaning to life, but, for me going super far into the question is what brings me around back to the light. It is just the matter of going into the dark and not think that it is the only spot, and being free to let yourself come out of it," she said.
The further you go into the darkness, the more light you find.
I couldn't agree more. "Once we come to a point when nothing matters then why not use this liberating force to live life to the fullest. In deep darkness, the light emerges. Similarly, when we find yourself completely broken, something rises up inside us and gets us back on our feet. Grief or sadness can also be used as motivational forces. I think we all need a little bit pain in our lives, isn't it?" I asked her.
"Yes, it is the greatest teacher I have had in the life. The joy is not complete with the pain. The further you go into the darkness, the more light you find."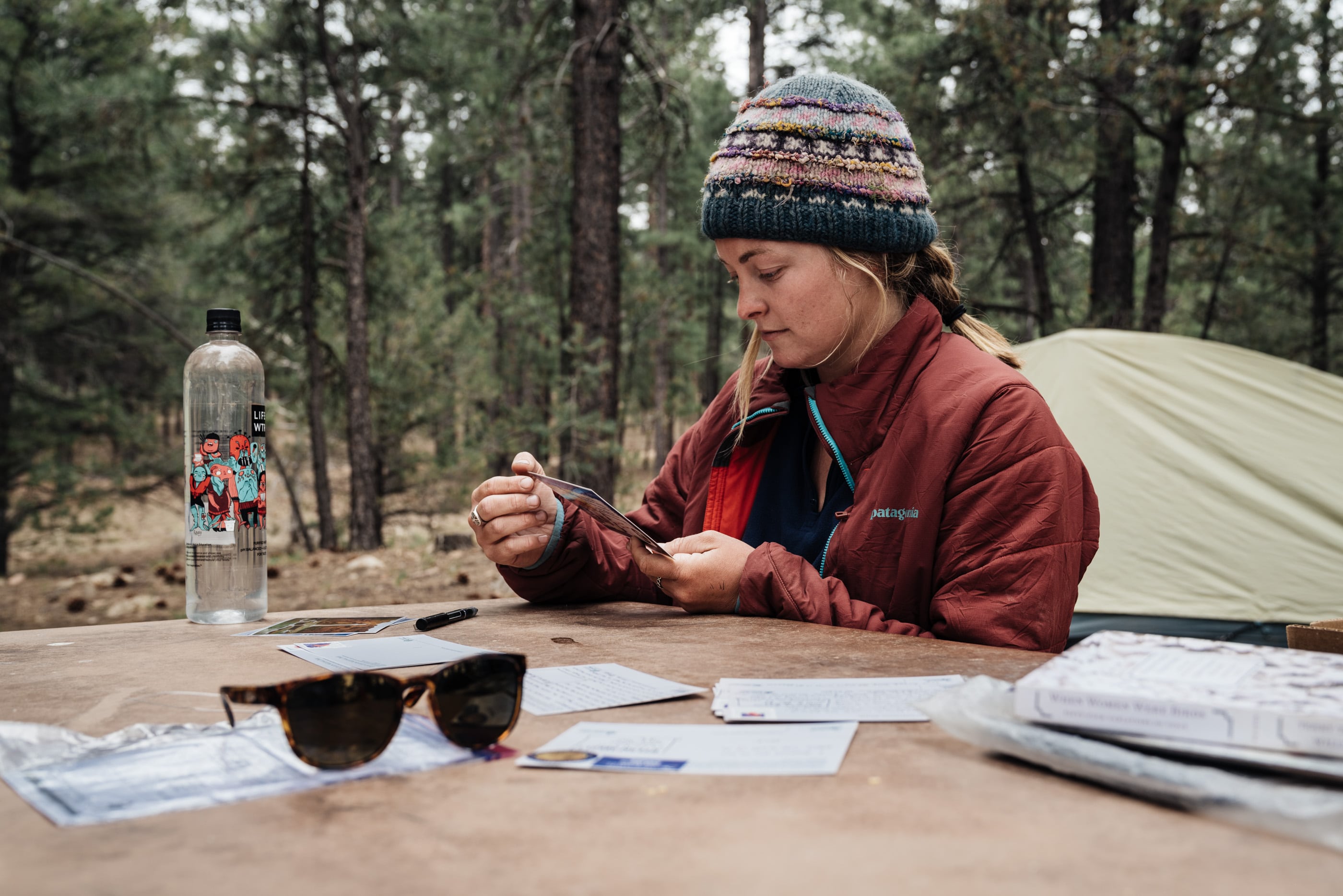 "There has to be some void in the heart so that it can be filled out with joy, and that void comes when something dear to you leaves from your life. Megan believed in the journey of the soul. Just embody her soul in you and you will find the joy."
"Since the day she left, I immediately started thinking that my life was for both of us. I was living it for her and amount that my life mattered doubled."
"Megan must be so happy to see you on this journey."
"Just twenty miles from the Canyon, I was at the fire tower where I got the view of the Grand Canyon for the first time in my life. I was sitting there and crying there and thanking her for getting me here. It all felt so good. She was definitely smiling at that moment."
"I reached the Grand Canyon yesterday too. Looking at it, I was thinking that the Grand Canyon is vast, empty and fractured, just like my heart!"
"I like that. Letting the landscape help you understand your internal landscape."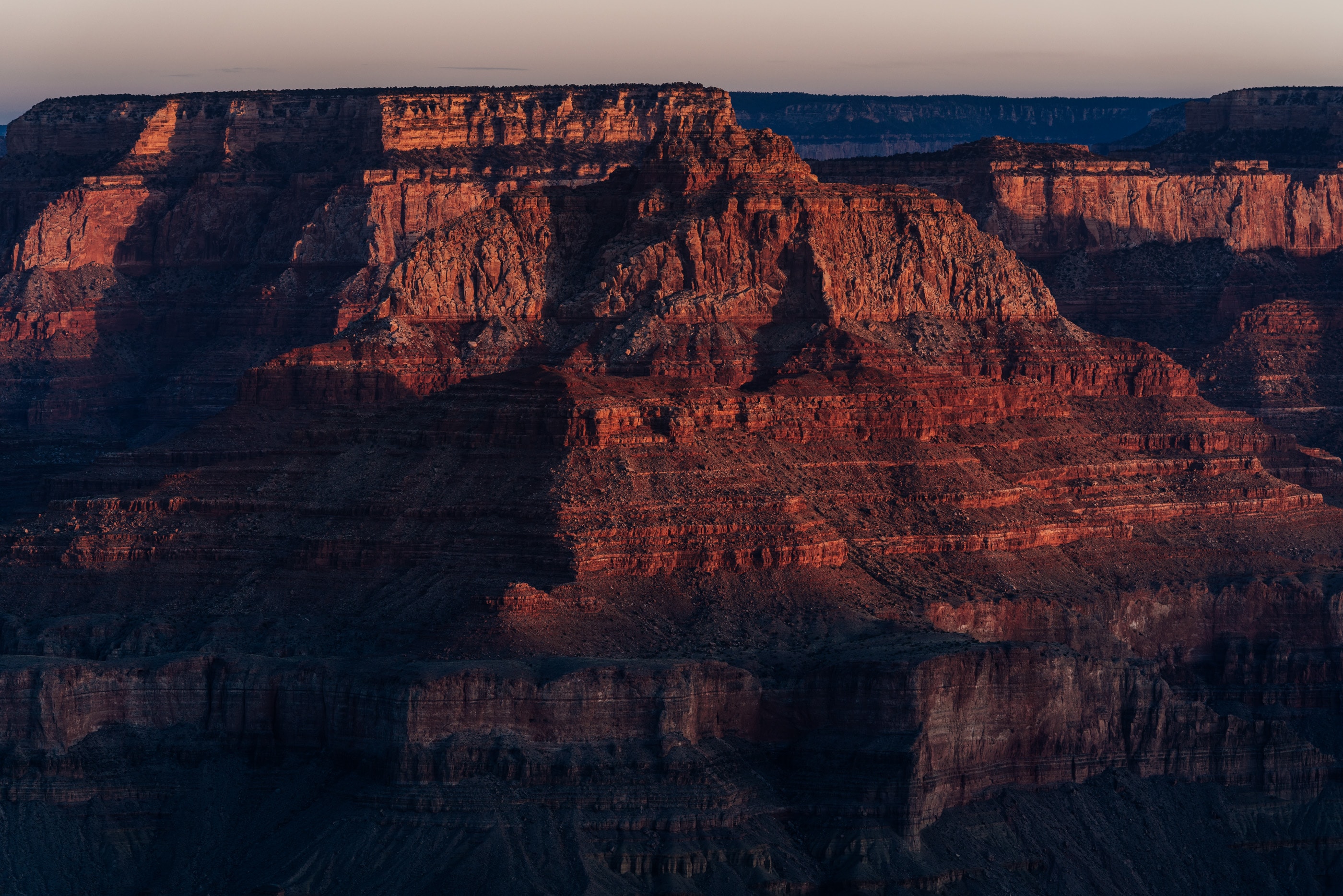 We cooked the dinner using our headlights and discussed much simpler topics in life. The next day, Jordan wrote postcards to her friends and family. In the evening, we went for a short hike to see the sunset together. As the sun dipped behind the horizon, silence filled the Grand Canyon. We sat there in quietness in the presence of the memory of Megan who loved this place so much. The next day, Jordan was going to hike down into the bottom of the Canyon with her friend Mohan who had joined her yesterday. But, this was not going to an ordinary hike, instead, an emotional journey. She was going to scatter the ashes of Megan in the Colorado River.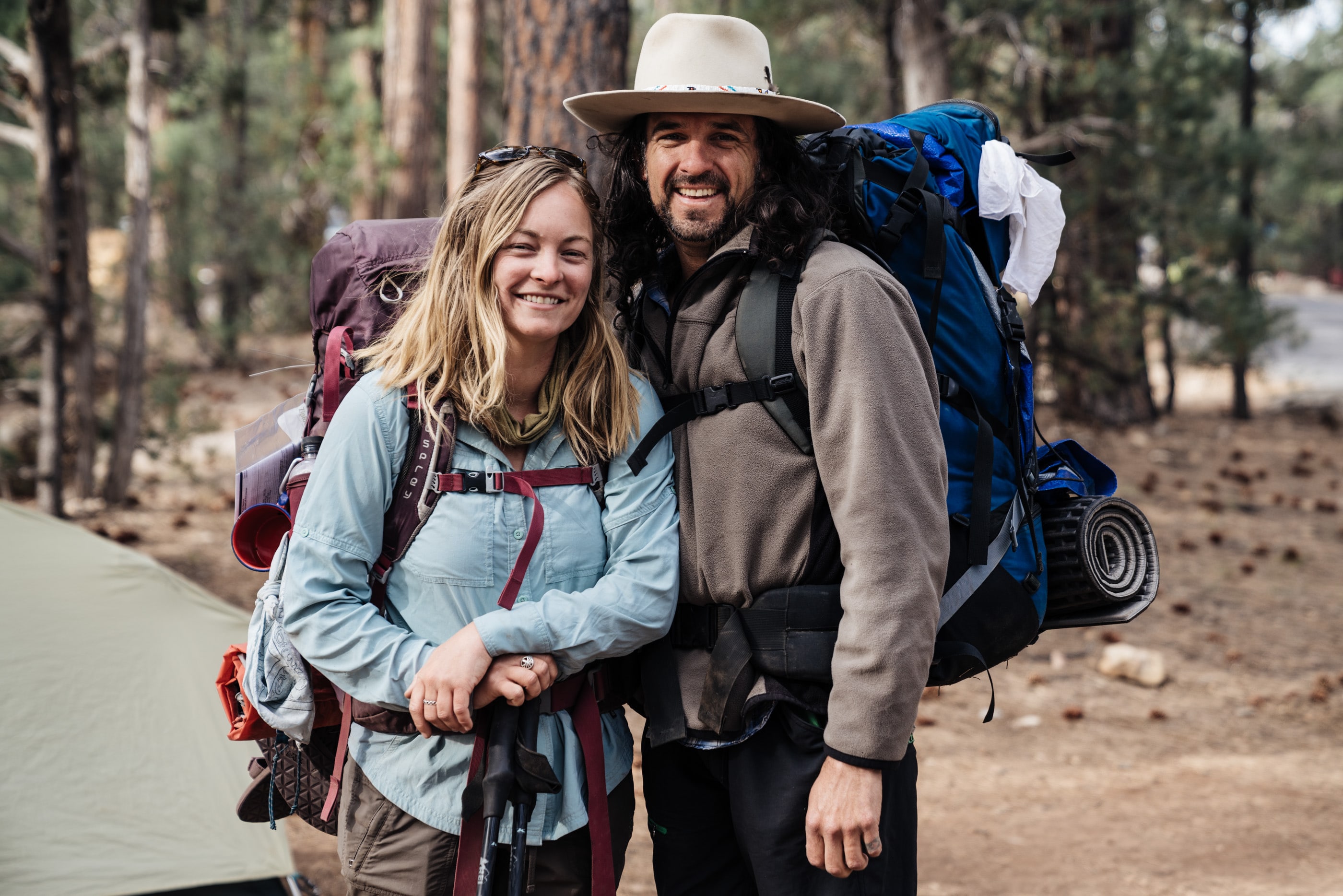 As today, June 6, marks Megan's first death anniversary, Jordan might have finished the hike a week ago. She was going set up the tent in Utah for a week and celebration the rebirth of Megan.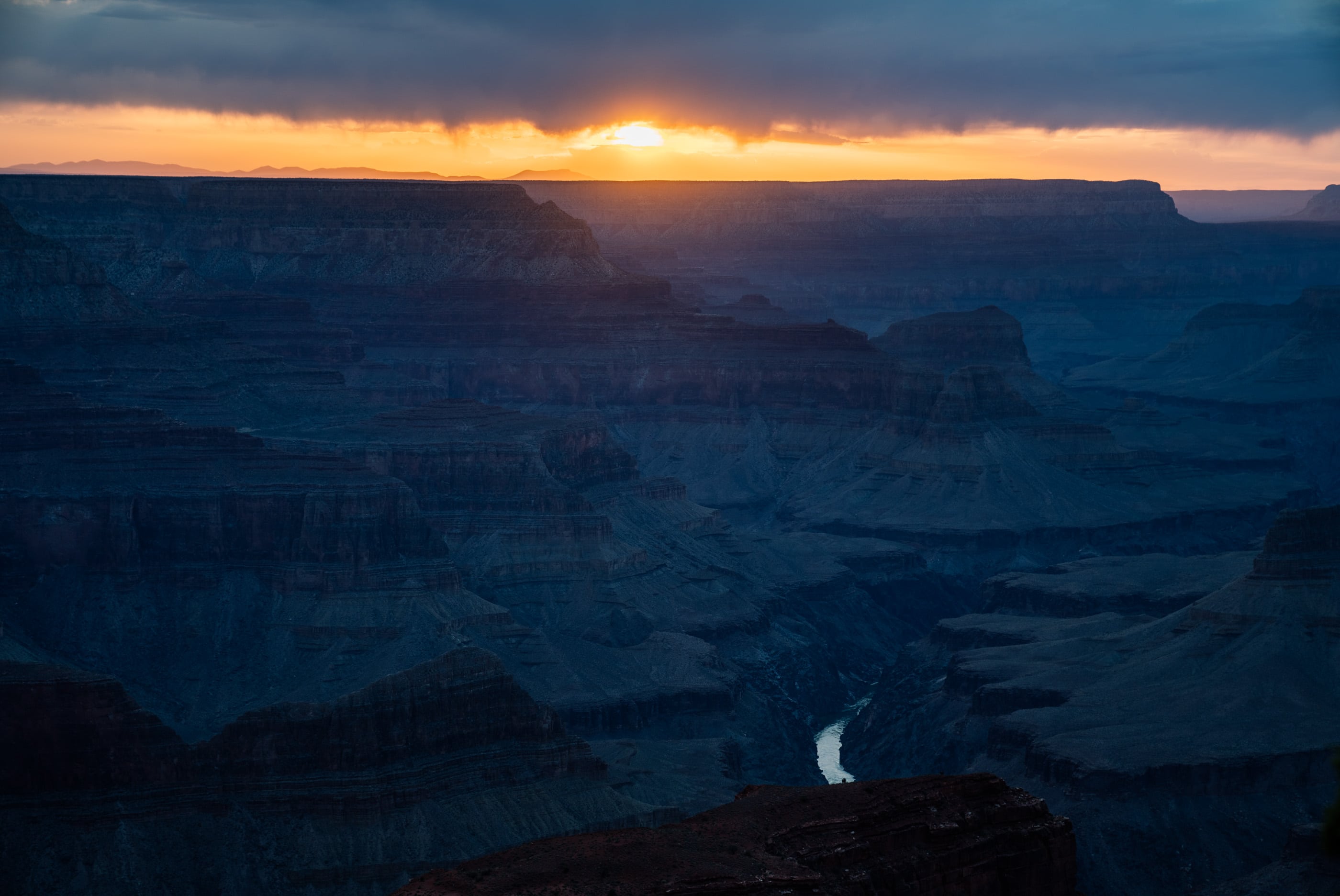 Instead of chasing grief and darkness, Jordan decided to choose the light. She chased her sister's joy on the Arizona Trail. She decided that pain is not where her journey ends.

It's not a Grand Canyon anymore.
Two days later, I left the park and cycled along the Grand Canyon rim. As I stood near the edge to have a last look at the canyon, I could see the green Colorado River meandering through the canyon. Standing up there, the river was miles away and looked like a line, but I could feel the power of the raging waters, where Megan had once spent 18 days rafting in. In a matter of two days, the way I looked at the Grand Canyon had completely changed. I will always associate this place with Megan. It's not a Grand Canyon anymore. It is Megan's Grand Canyon!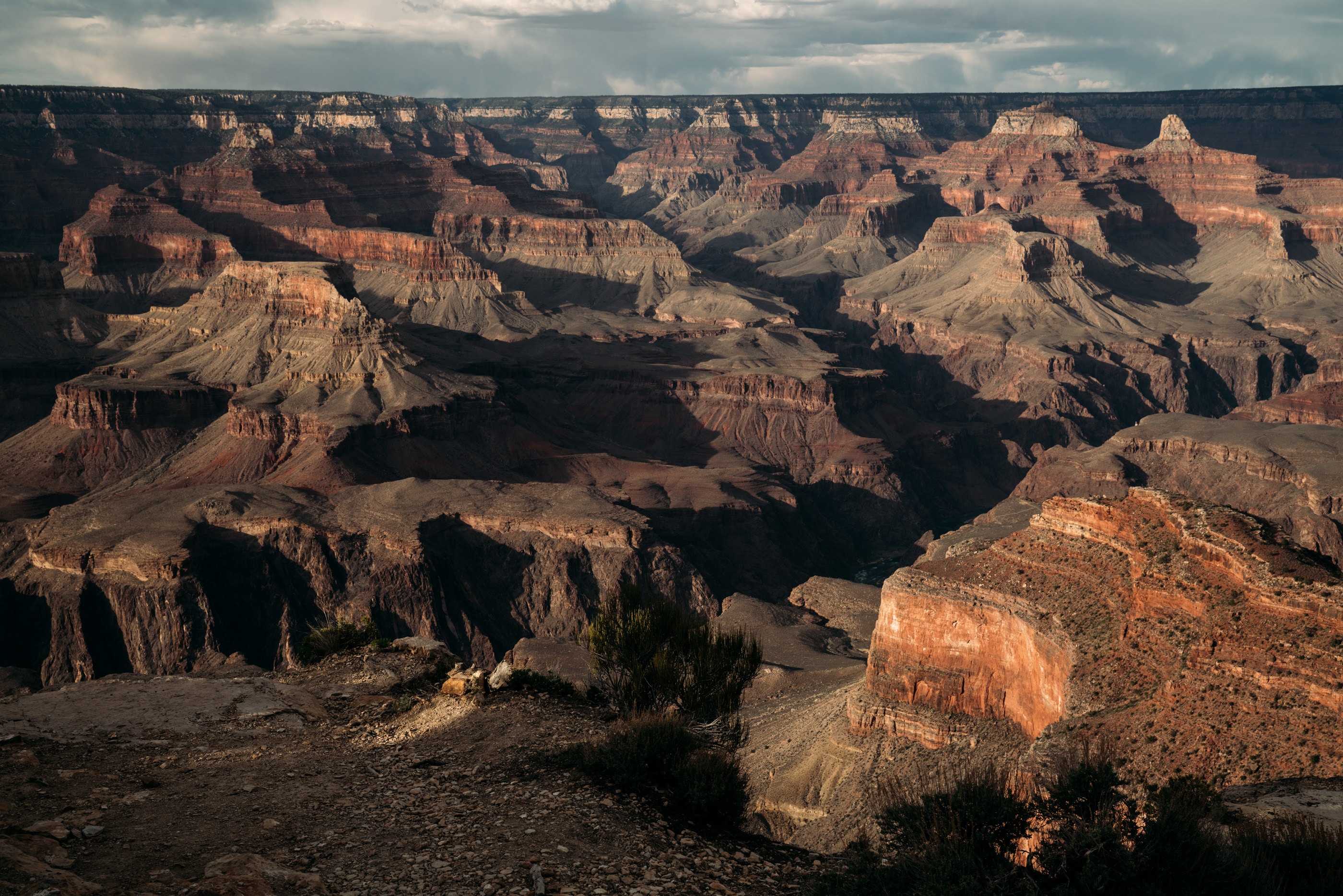 Before leaving, Jordan gave me a small bit of the ashes of her cremated sister which I carried further up North. Yesterday evening, I went and sat next to the Colorado River in Moab. As I slowly brought my hand into the water, Megan's ashes made circles in a tiny whirlpool around my hand and then drifted away beginning their long journey down to the Grand Canyon. I sat there in silence, looking at the river. A gentle breeze blew. The sky was blue with white wispy clouds. The peaks of the cliffs glowed red in the last rays of sun. It was quiet. I never met Megan in her life, but at this moment I felt like she was there, telling me it was all completely right!