After three days of hard cycling and covering 270 kilometres I reached the historic city of Samarkand today. Though I was totally exhausted due to today's ride, I still spent like over four hours walking in the city. I mainly stayed at the Registan square where the city's most iconic ensemble of buildings are located.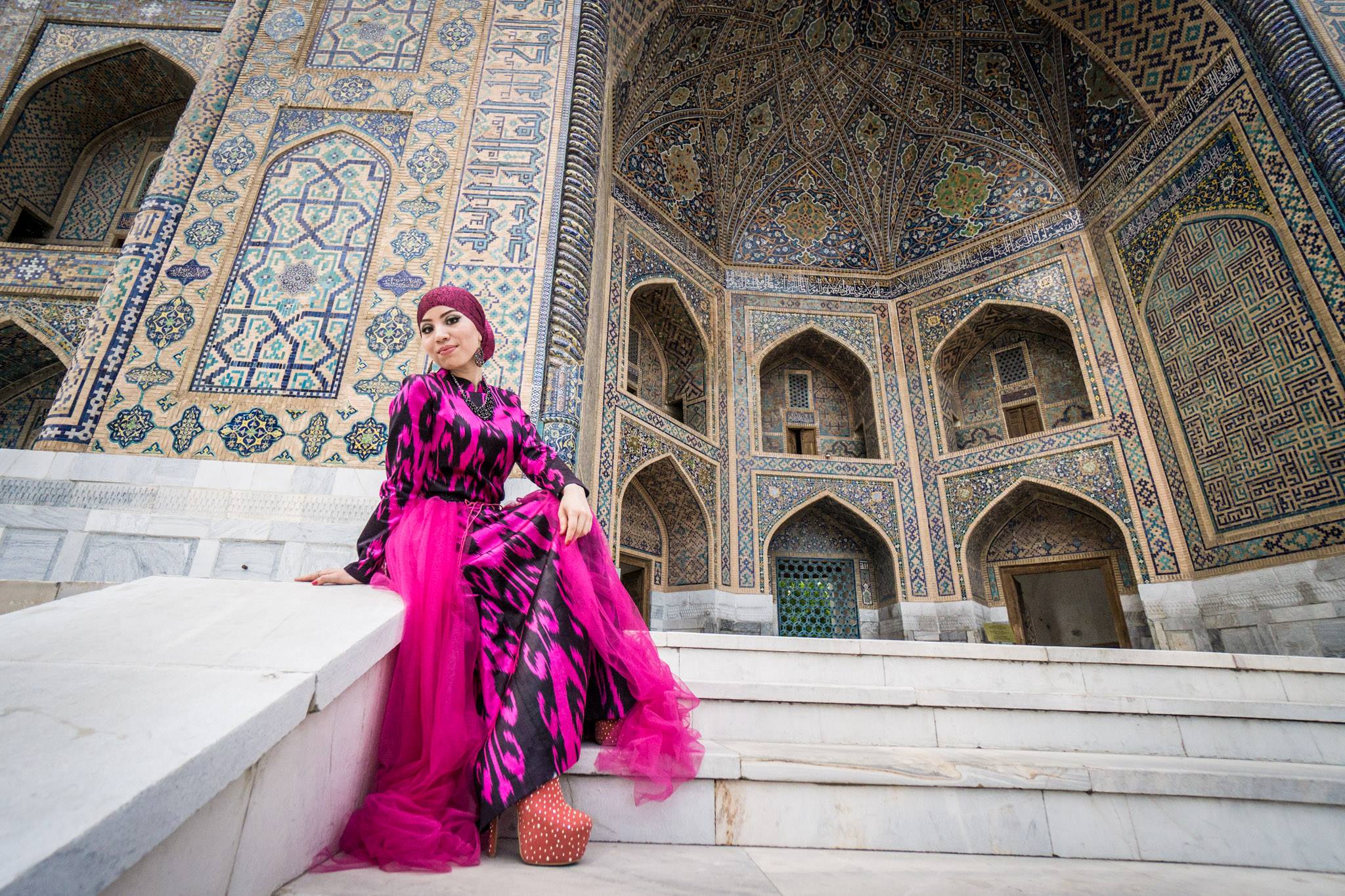 At Registan square I saw a professional photoshoot of a lady taking place. Right in the middle of shoot, I sought her permission and managed to take a couple of photos in about 10 seconds.
In the background is the portal of Tilya-Kori Madrasah.
More pictures about Samarkand tomorrow.
---