Dalton Highway Alaska Part 1
After navigating on countless roads since the beginning of my trip from Ushuaia, Argentina, I was on the Dalton Highway in Alaska. It was the last road on my four-year bicycle journey through the Americas. The Dalton Highway is about 900 km long, which is only a fraction of 33,105 km of the total distance I covered, but it proved to be the most challenging ride of the entire trip.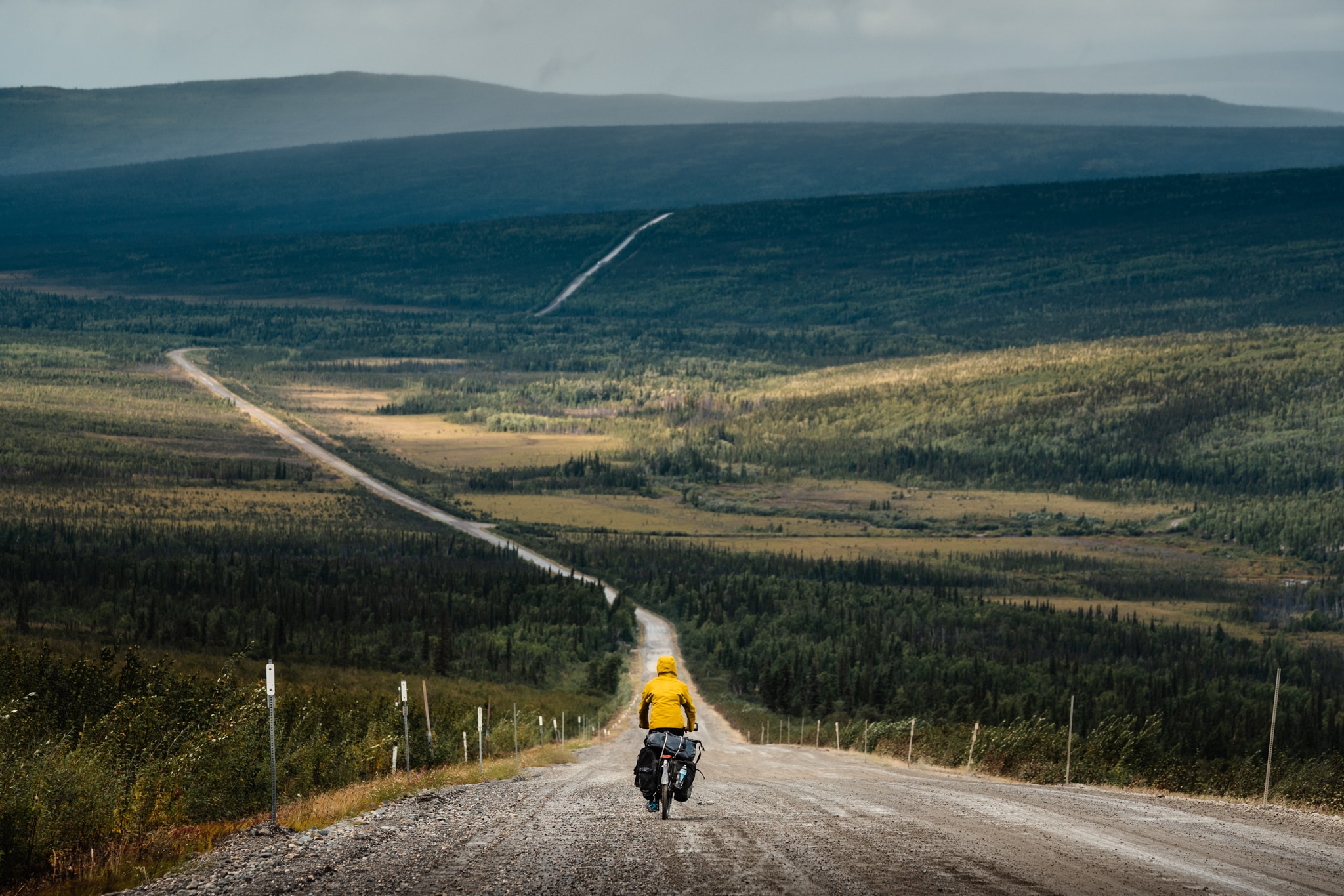 The landscape, as mesmerizing as it was, challenged my physical and mental strength to the limit. The August weather brought cold rain and even snow. My winter and rain gear was inadequate. I felt miserable in non-stop rain and wind with no place to hide. Once I had to spend 26 hours in a pit toilet because of bad weather.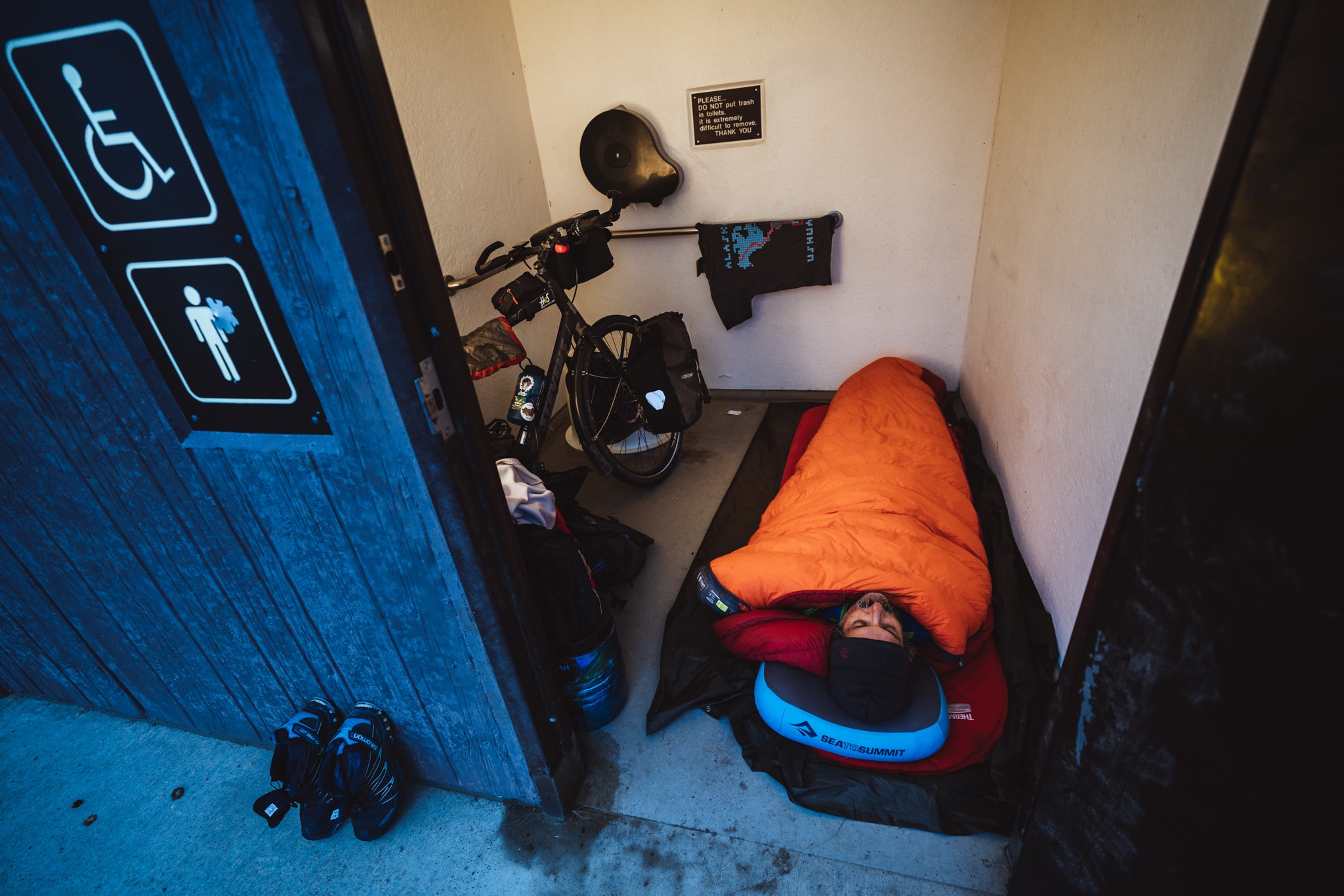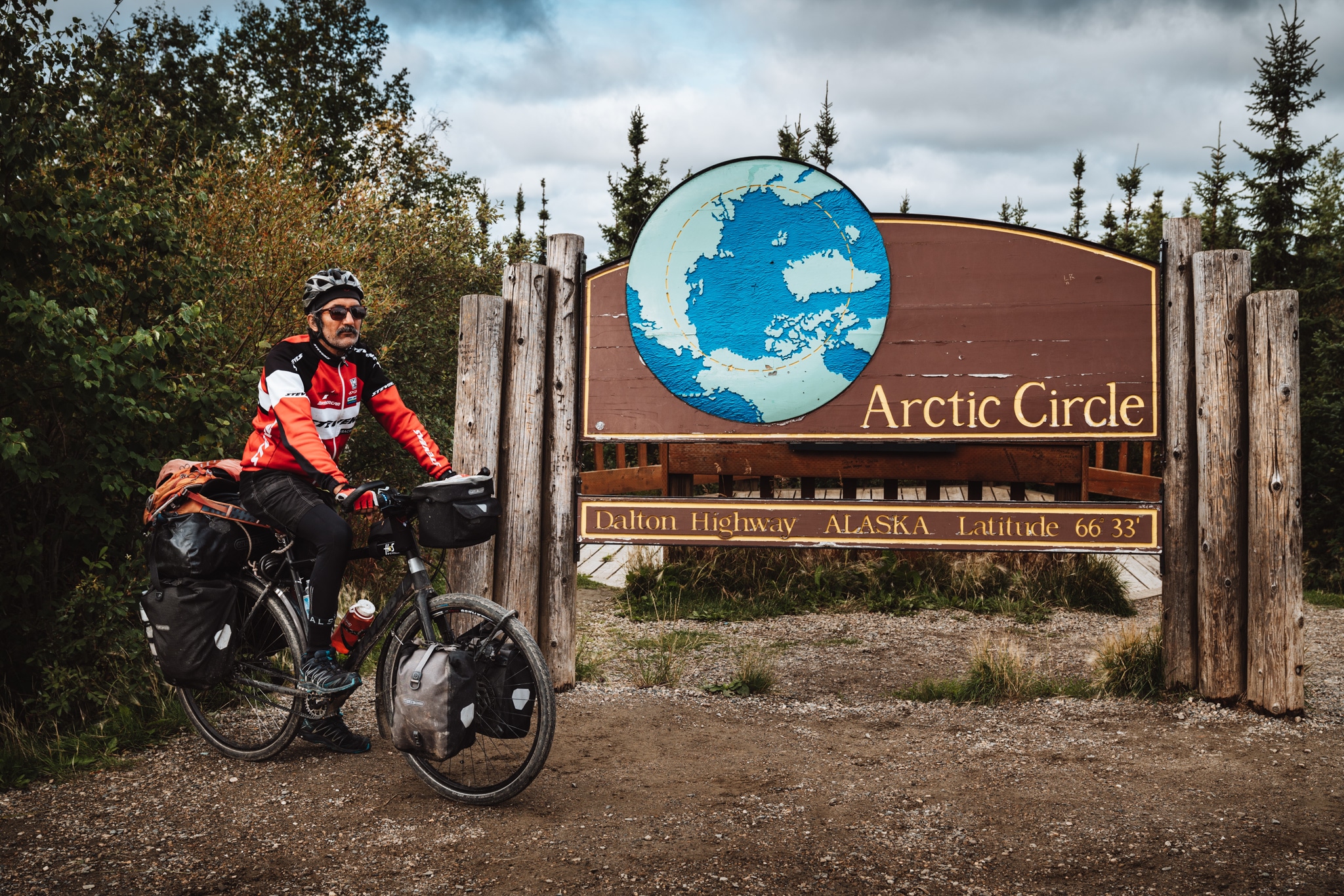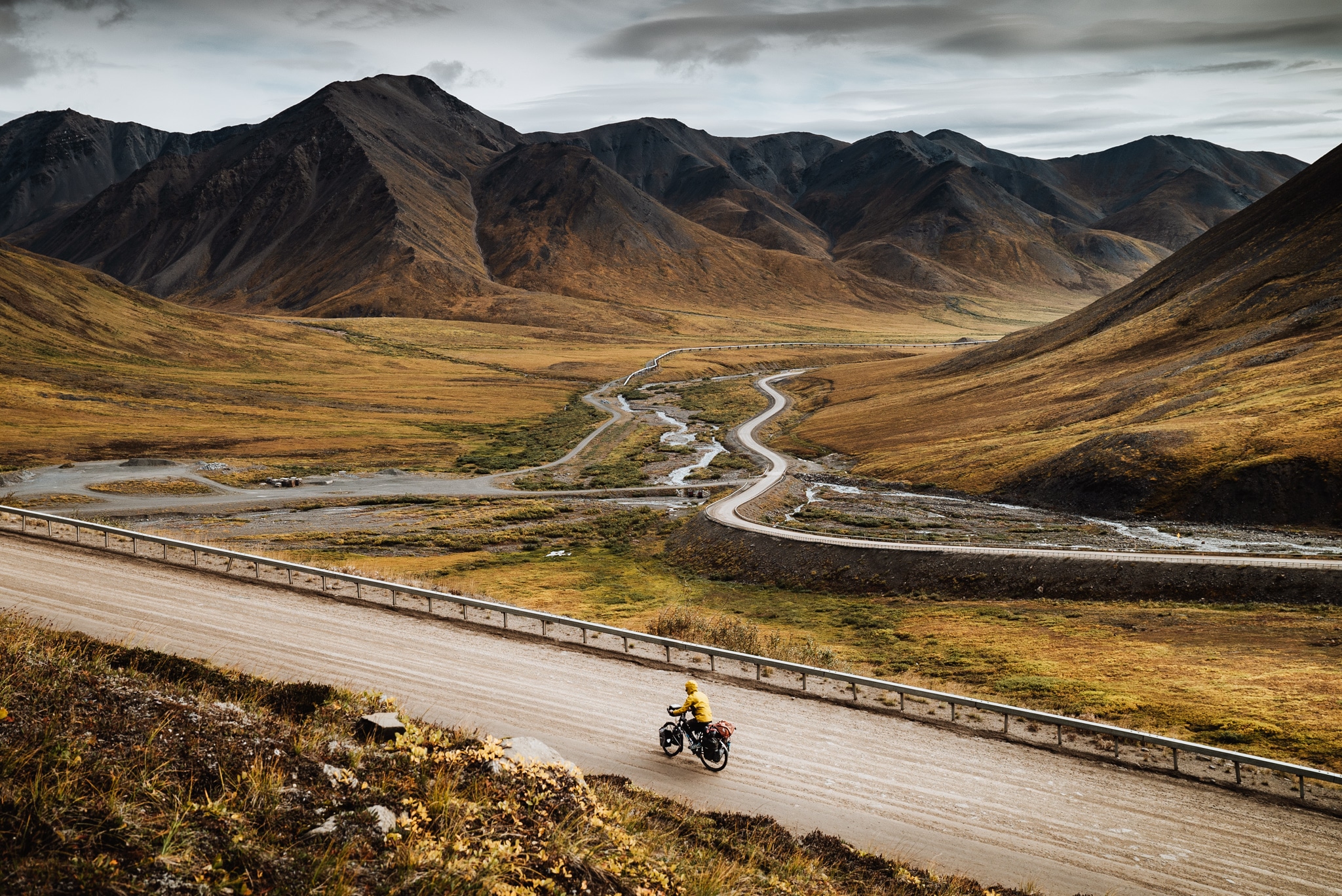 Though my destination was almost in sight, it seemed the journey would never finish. I had thoughts of delaying it to the next year, as I had been doing for the past two years.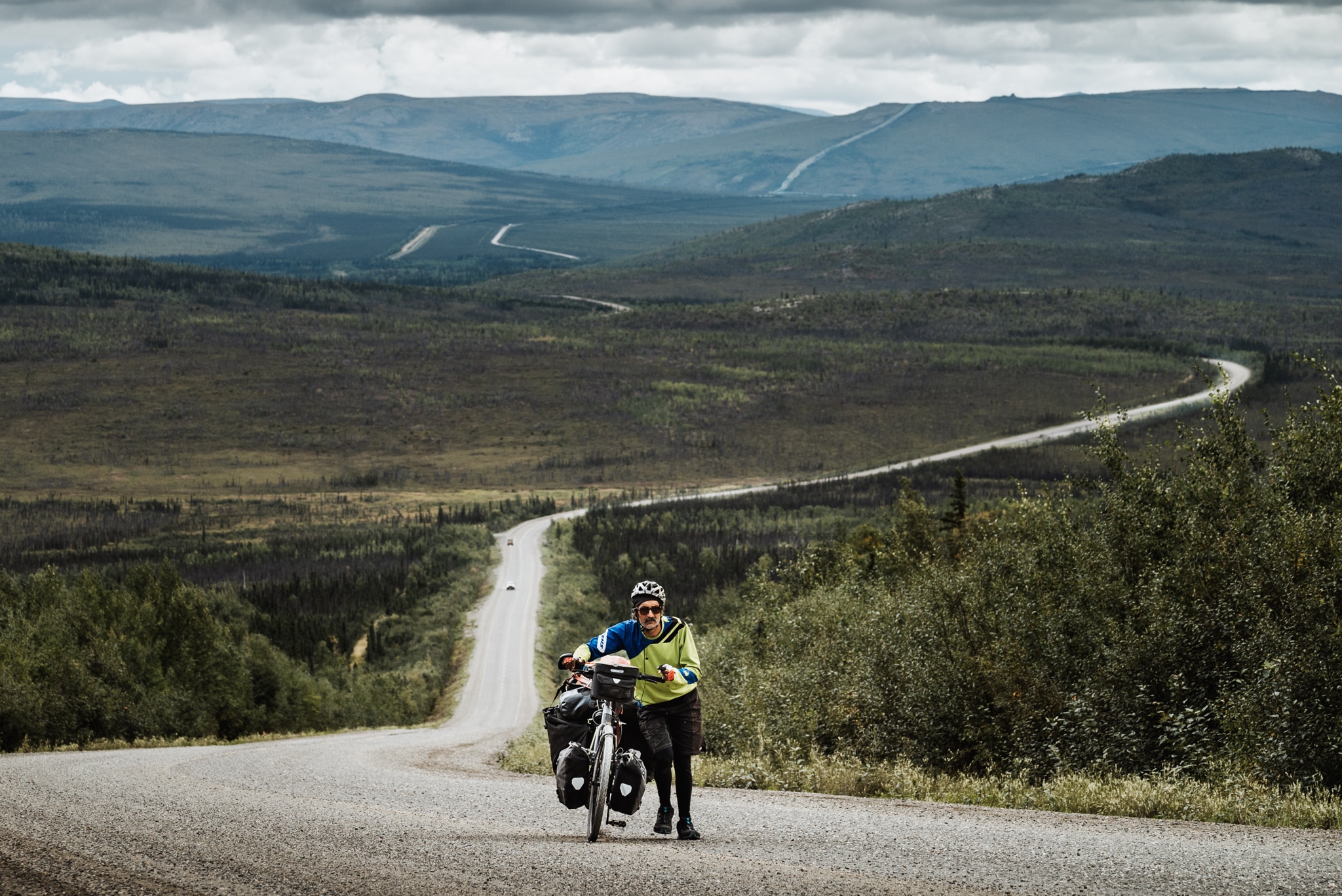 But among all the suffering, the spiritual energy beneath the current brought utmost calmness to me. As vulnerable as I was in this wilderness, I felt safe. I was not alone. I was the cloud, the sun, the earth, and the sky, looking at myself in awe from high above.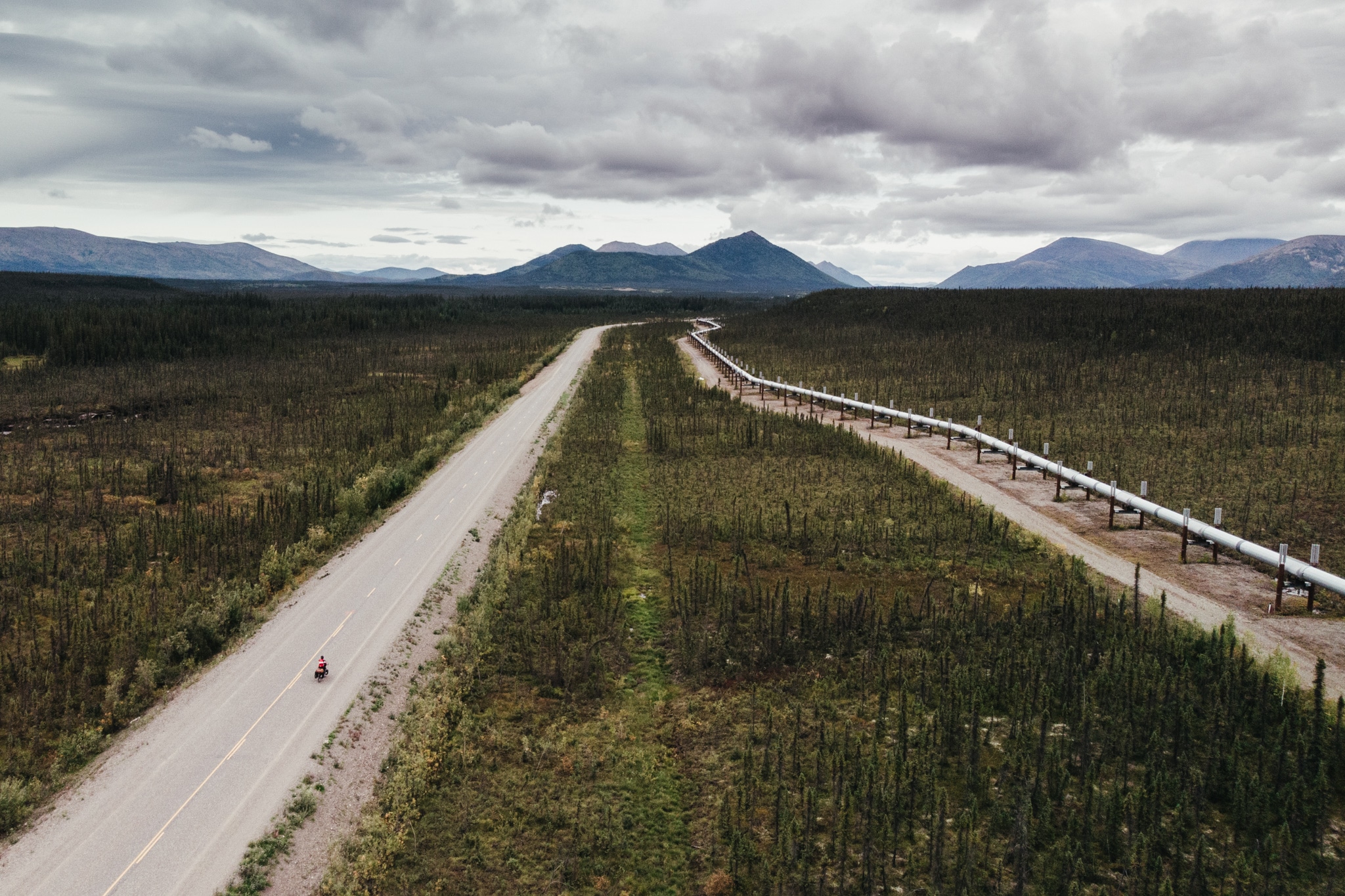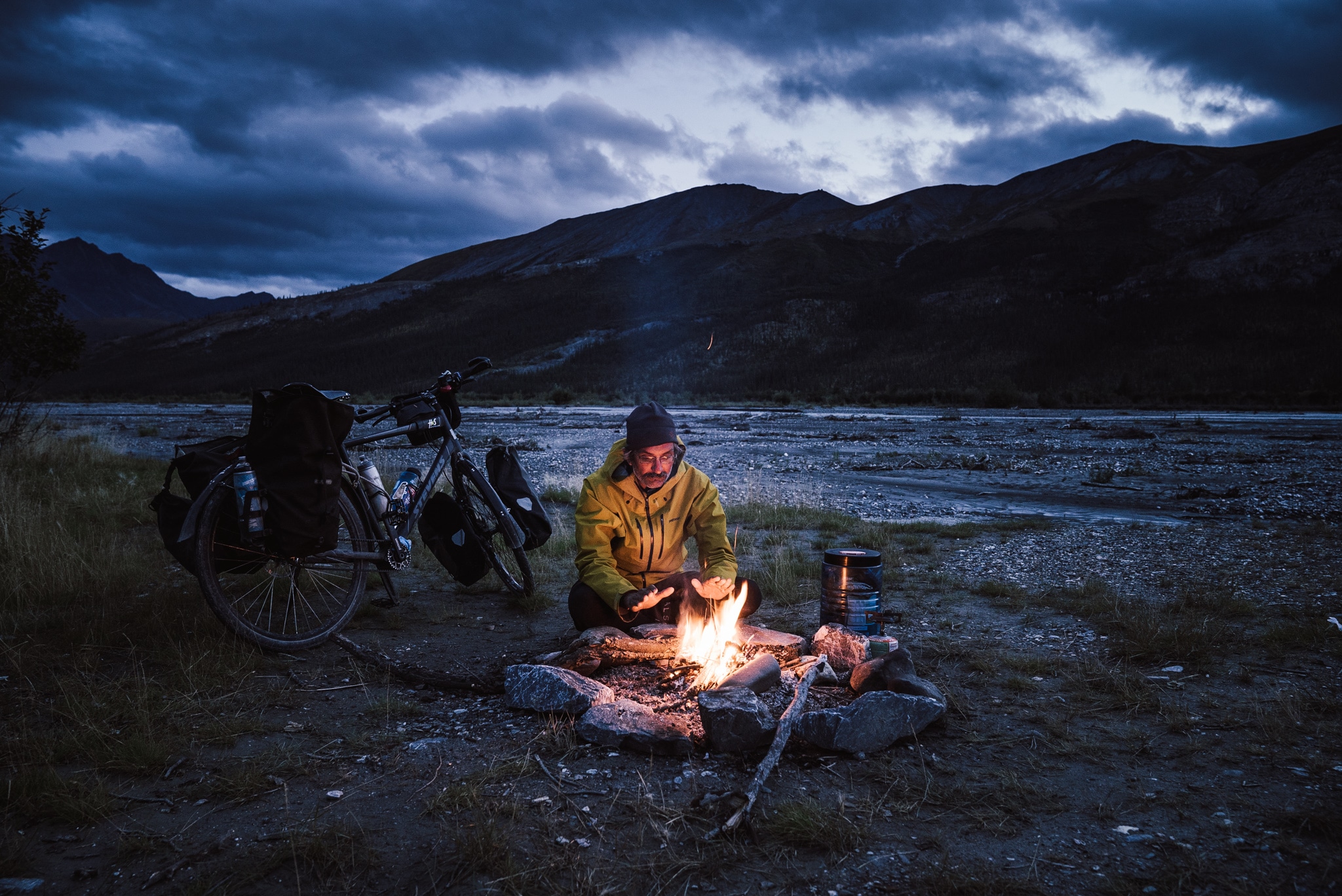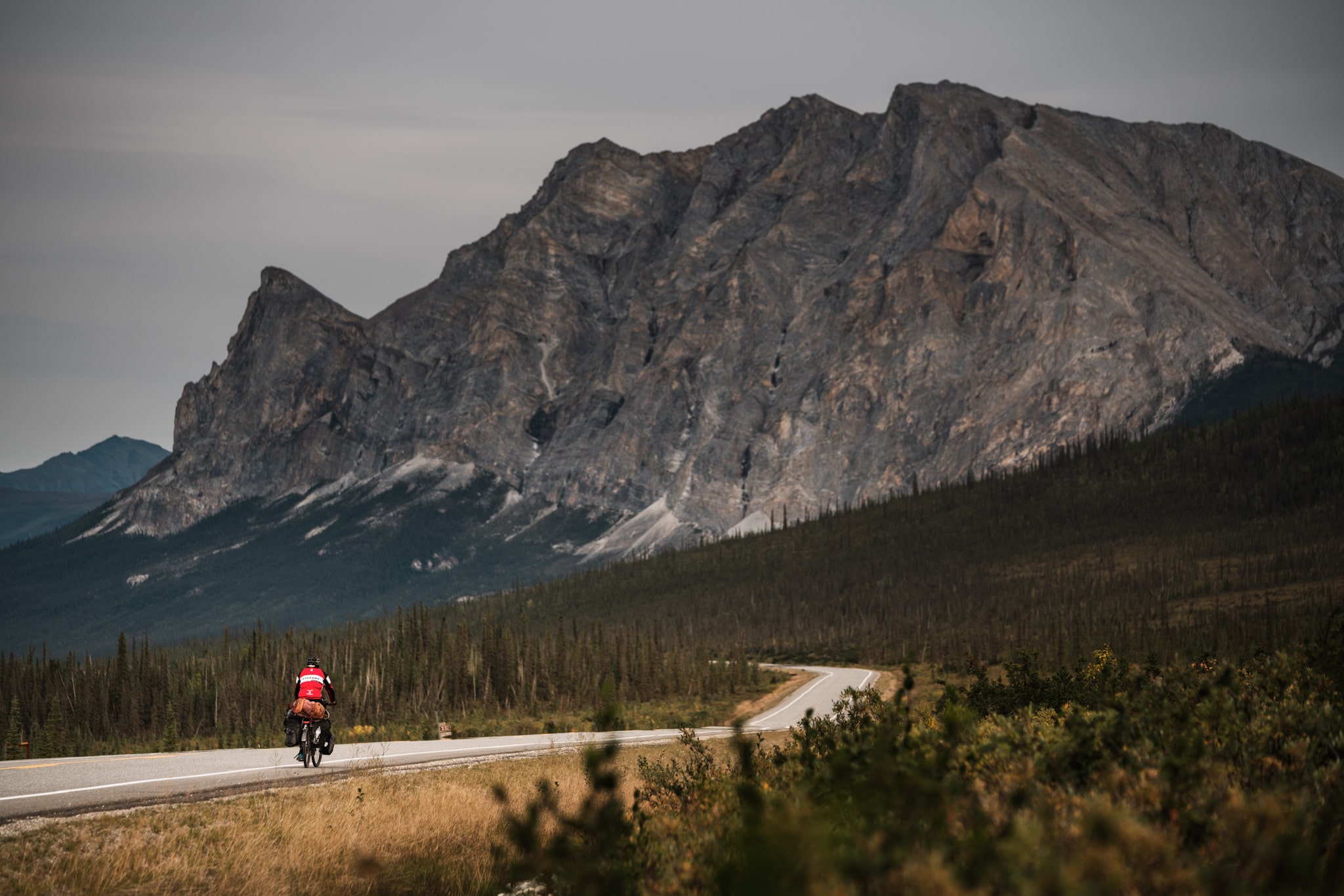 Was I one with the universe? I am not sure, but it was a powerful moment. There was no conscious thought, just a sense of infinite expansion in all unseen dimensions at certain moments.
Was there a deeper meaning to it? Who knows? But why there has to be message and purposefulness behind everything? And why do we have to always reflect on the past and think about the future?
After all, nothing matters, except for the moment when we are the presence of something bigger and become one. Then, nothing else matters too.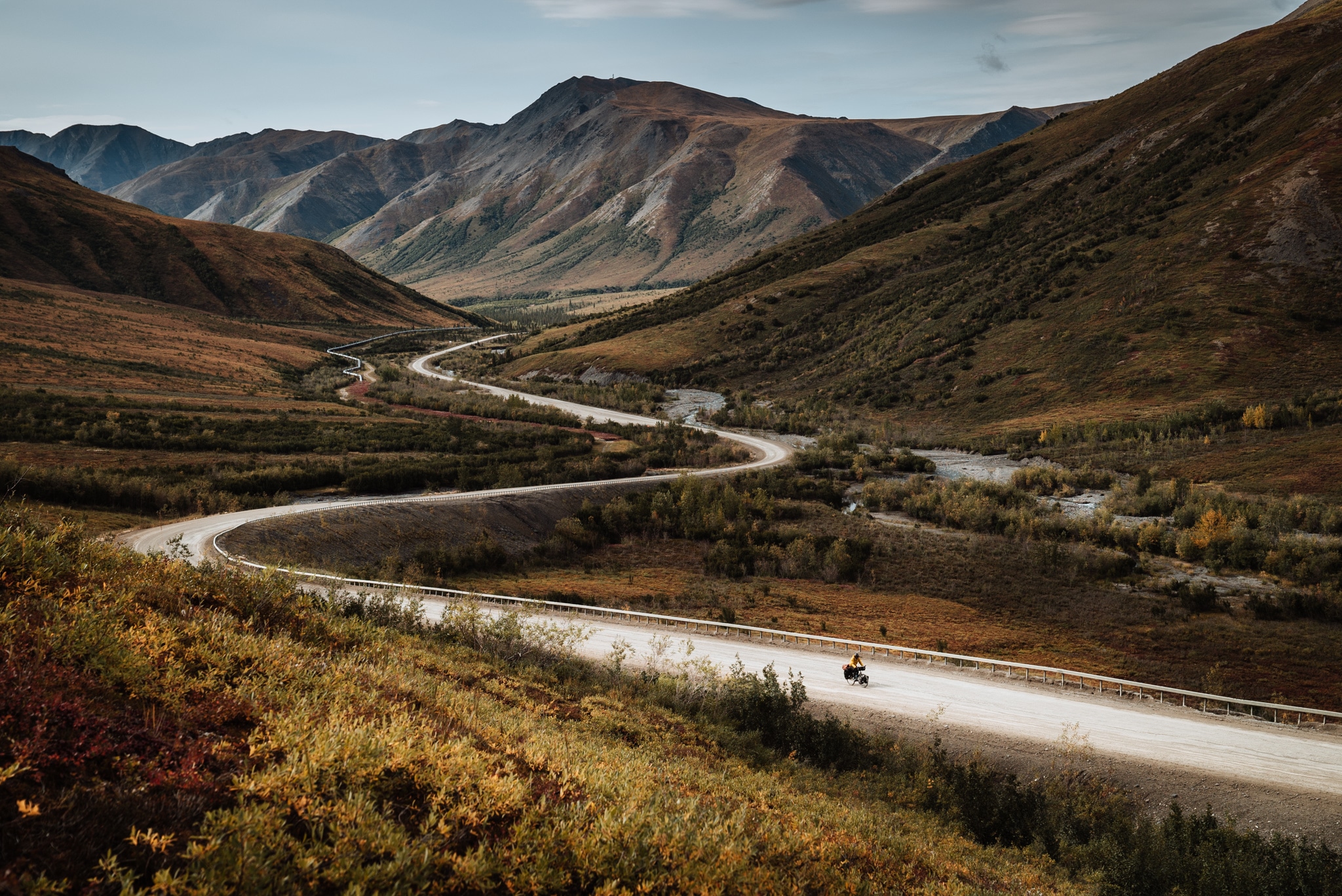 As alone as I had always been on this tour, here on the Dalton Highway, I had found a trustworthy companion, the Trans-Alaska pipeline, which told me I was on the right path.