They say the mother earth is healing because of COVID-19—less air pollution, the better ozone layer, cleaner rivers, and less trash. All very good news. Except there are some whose living depends on trash!
Meet Faiz Ullah Ishaqzai (left) and Sardar Wali Ishaqzai (right) who are twin brothers of age 17. They are from Quetta, my dad's hometown. Every evening when I leave NJV School in Sadar Karachi, I see them sorting and loading trash which they have picked up from the streets and garbage cans earlier in the day.
Currently, the global health advisory is to wear masks, gloves, not touch anything with bare hands when outside, and wash hands frequently. But here are two young Pashtun brothers with bright faces and twinkling eyes. They are outside all day long, not wearing masks or gloves, and handling trash with bare hands. They don't have soap, water, or hand sanitizer either. They are working and sleeping in the same clothes for days. All they wear is a genuine smile on their faces whenever I see them.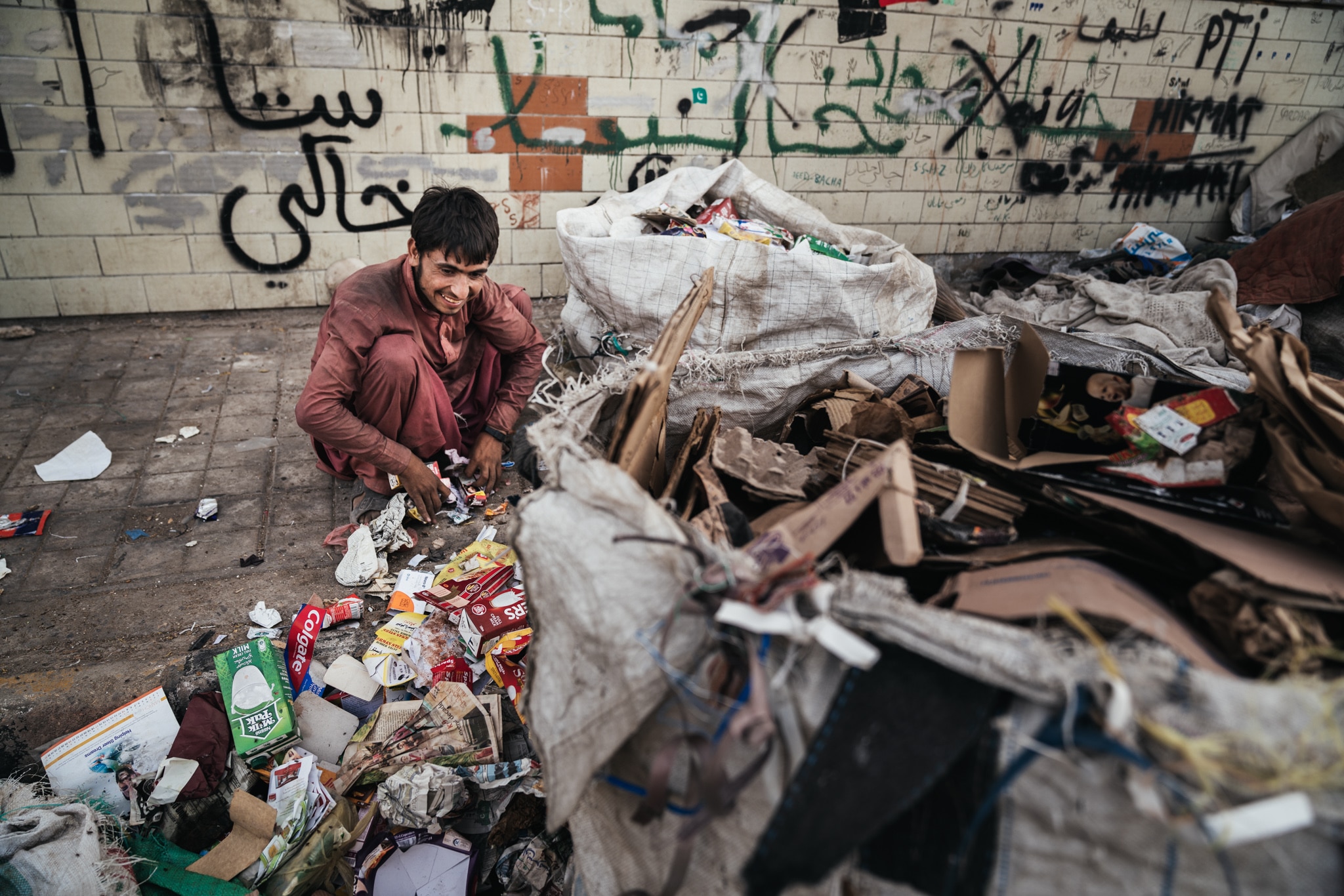 Faiz and Sardar Wali work for 2–3 months in Karachi and then return to Quetta for the same duration and then come back for work.
"Yar yeh kachra Kyon uthata hey? (why do you handle trash?)" I asked them.
"Yeh kachra tu hamari zindagi hey (trash is our life). It is our bread and butter!" Faiz said.
"Kitna bana leta hey aik din mein (how much do you make in a day?"
"Before the lockdown, each of us made 800–1000 Rupees (5–6 USD) a day, but nowadays we make only 200–300 Rupees (1.2–1.8 USD) each. We sell the garbage to a dealer for 10 Rupees/kilo (6 cents/kilo). Markets are closed. There is very little trash. Today, together we collected 40 kilos of trash in eight hours. We are struggling (roti ka masla hey). Those who have money can stay at home, but we have to work. Once we have enough money, we will go back to Quetta for Ramadan."
"Why do you go back to Quetta?"
"We have a family. Young siblings. We support them (Unko paisa deta hey). And we also go to school."
"Oh, you study? Which class?"
"We are in class 8!"
"Kya banay ga parh key (what do you want to become?)"
"Daaktar banay ga (I will become a doctor!)" Faiz said. His chest swelled with pride.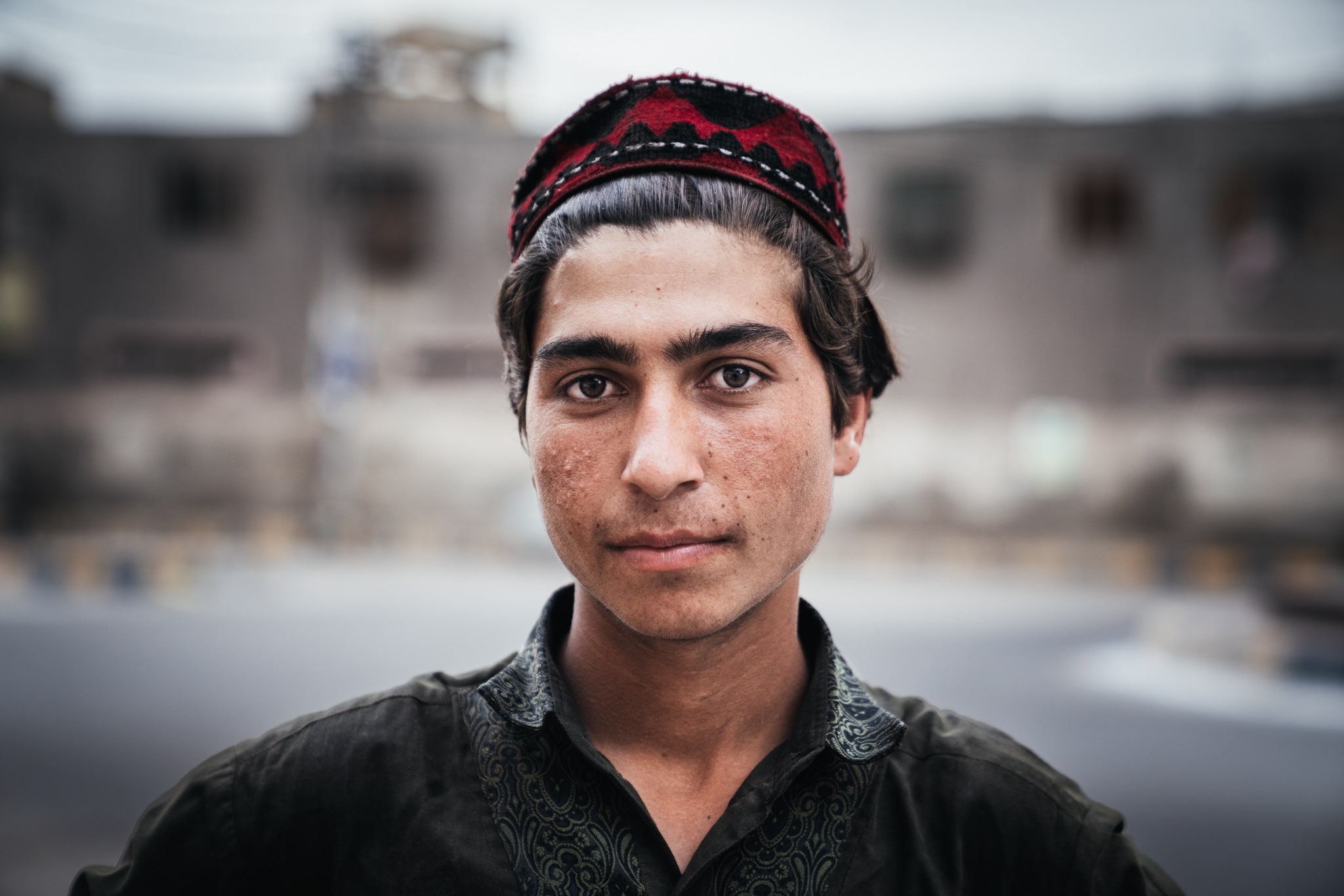 "And you?" I asked Sardar Wali, who was packing trash into a sack.
"Hum? Hum angeenier banay ga (I will become an engineer)," he replied with a smile.
"Which type of engineer?"
"Road engineer. Sab road khadda theek kar dey ga (I will fix all roads and potholes)."
"Acha, tum bahut tasveer banata hey, aik hamara tasveer bano bilkul hero jaisa (you take a lot of photos, make one picture of us where we look like hereos!"
"I will try!"
Click. Click. They were all smiles.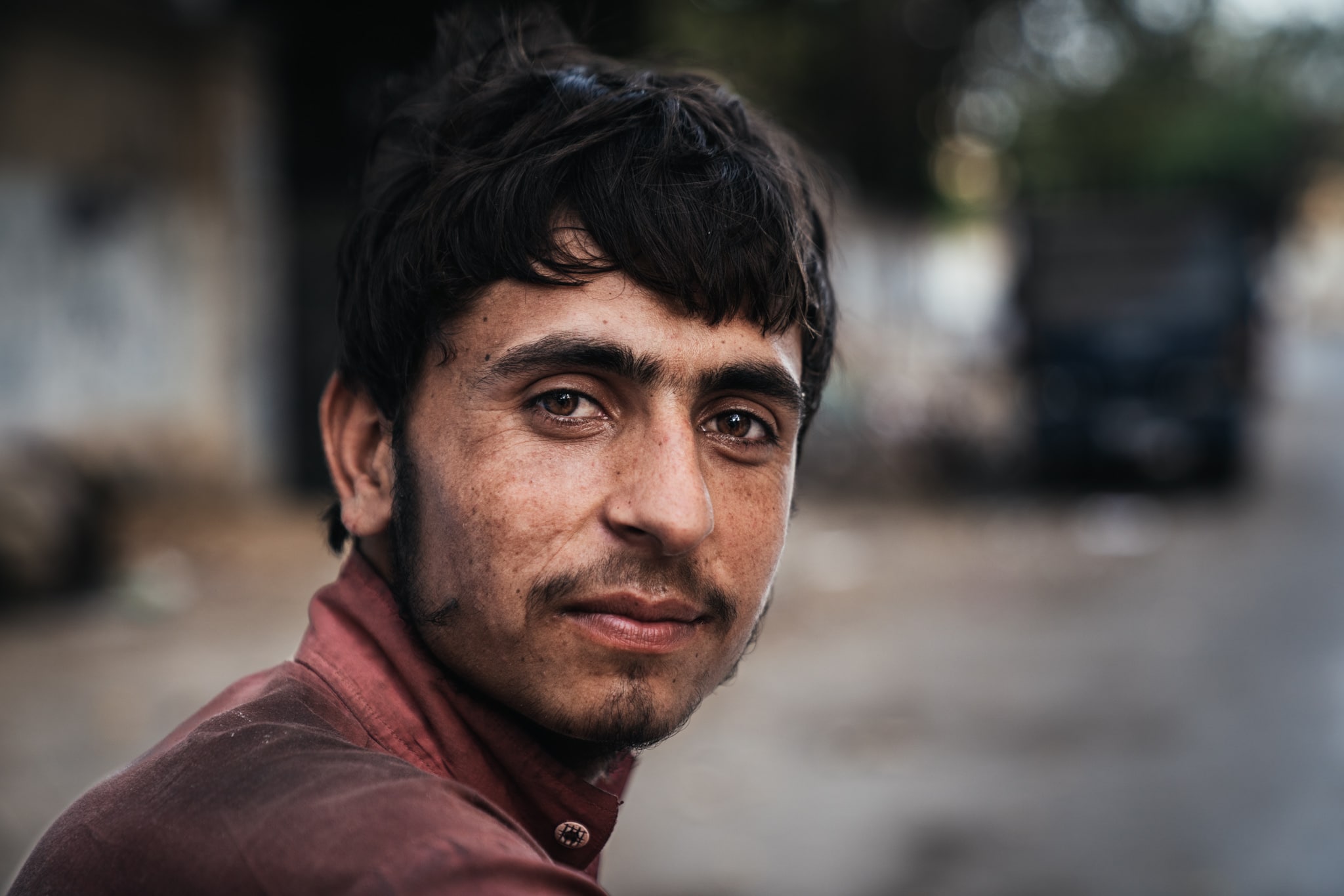 During the last five years of my bicycle journey, I spent much of the time in the unspoiled wilderness, cycling in lush valleys under the shadow of pristine mountains, drinking water straight from rivers and waterfalls, and sleeping many nights under open skies. In nature, the sighting of even a single candy wrapper hurts the eyes. Whenever I could, I stopped to pick up other people's trash. On long stretches of travel, I packed out all my trash and carried it on the bicycle for many days, until I found a garbage can. When doing groceries, I tried to buy things that minimized the amount of trash.
But after listening to these brothers, I wish some extra trash for them so they can make enough savings and reunite with their family in Quetta before Ramadan.
As for me, Faiz Ullah and Sardar Wali don't need their heroic shots. They are our real-life heroes cleaning the trash we leave behind. It is because of people like them, the trash gets recycled and doesn't end up in the ocean or the landfills!
VIGA.Org—A Project of Akhuwat Global is helping daily wage workers who have been severely impacted due to the COVID-19 crisis. Please support: www.viga.org/covid19/