It was mid-September. The sky was deep blue, and the landscape had turned into dry grassland. I cycled across the border of Bolivia and entered Peru.
My first city in Peru was Puno. Earlier, someone had recommended to me that I should visit the nearby floating islands in Lake Titicaca. So in Puno, I went around looking for a tour operator who could take me there.
At one office, I met Augusto. We talked about places, cultures, and religions. But our discussion revolved around the topic of mysticism. He was the follower of Andean Cosmovision with deep roots in the indigenous culture of the high Andes. I asked Augusto about a tour of Uros.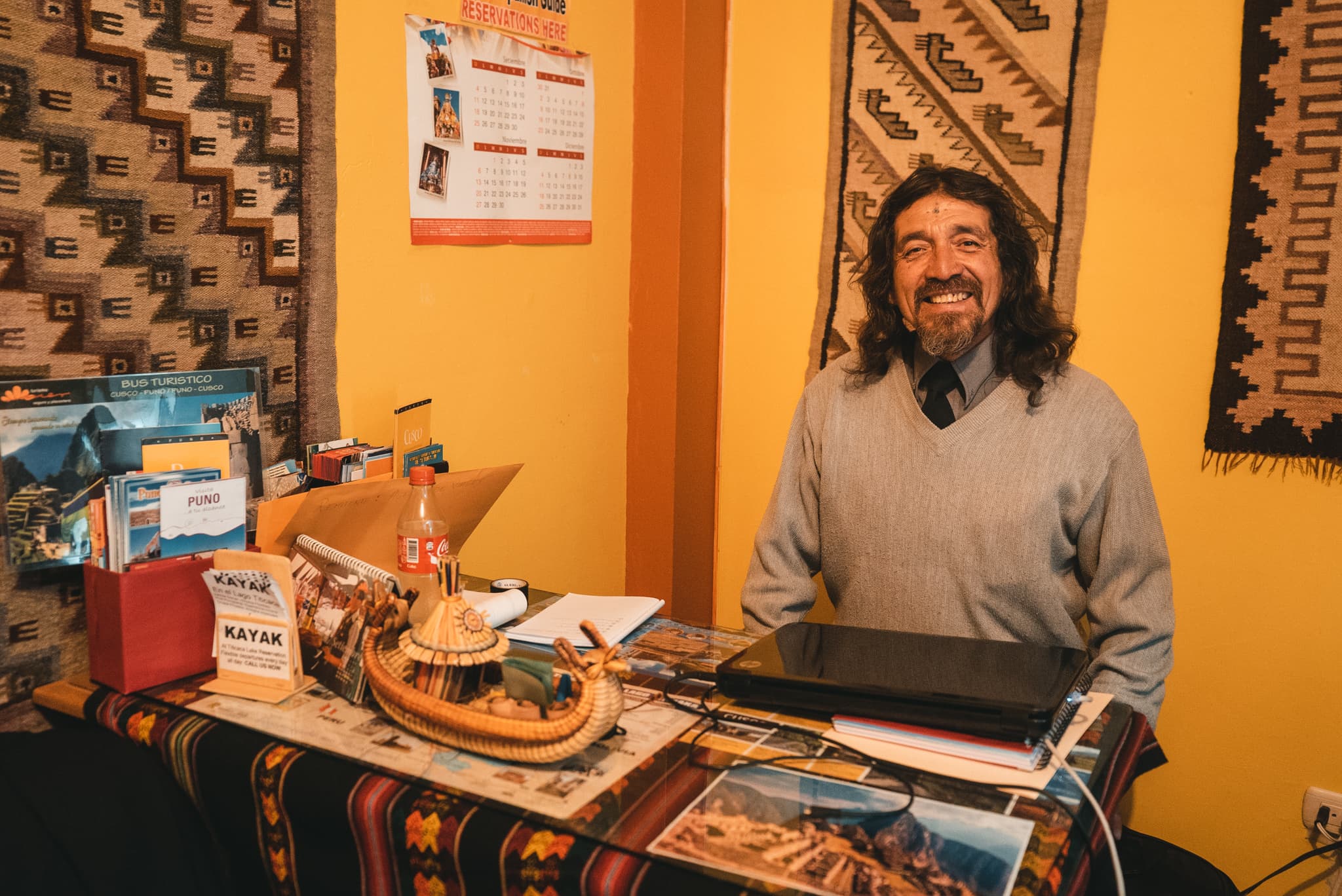 "Sure, I can arrange it for you!" he said.
"Is the indigenous community there welcoming? Are they okay if I take pictures of them? Because I want to write an essay about them," I said. Then I narrated my experience in Bolivia, where a few times, I couldn't gain people's trust for carrying out photo projects despite spending time and money.
"Can I give you some advice?"
As he continued, I leaned forward.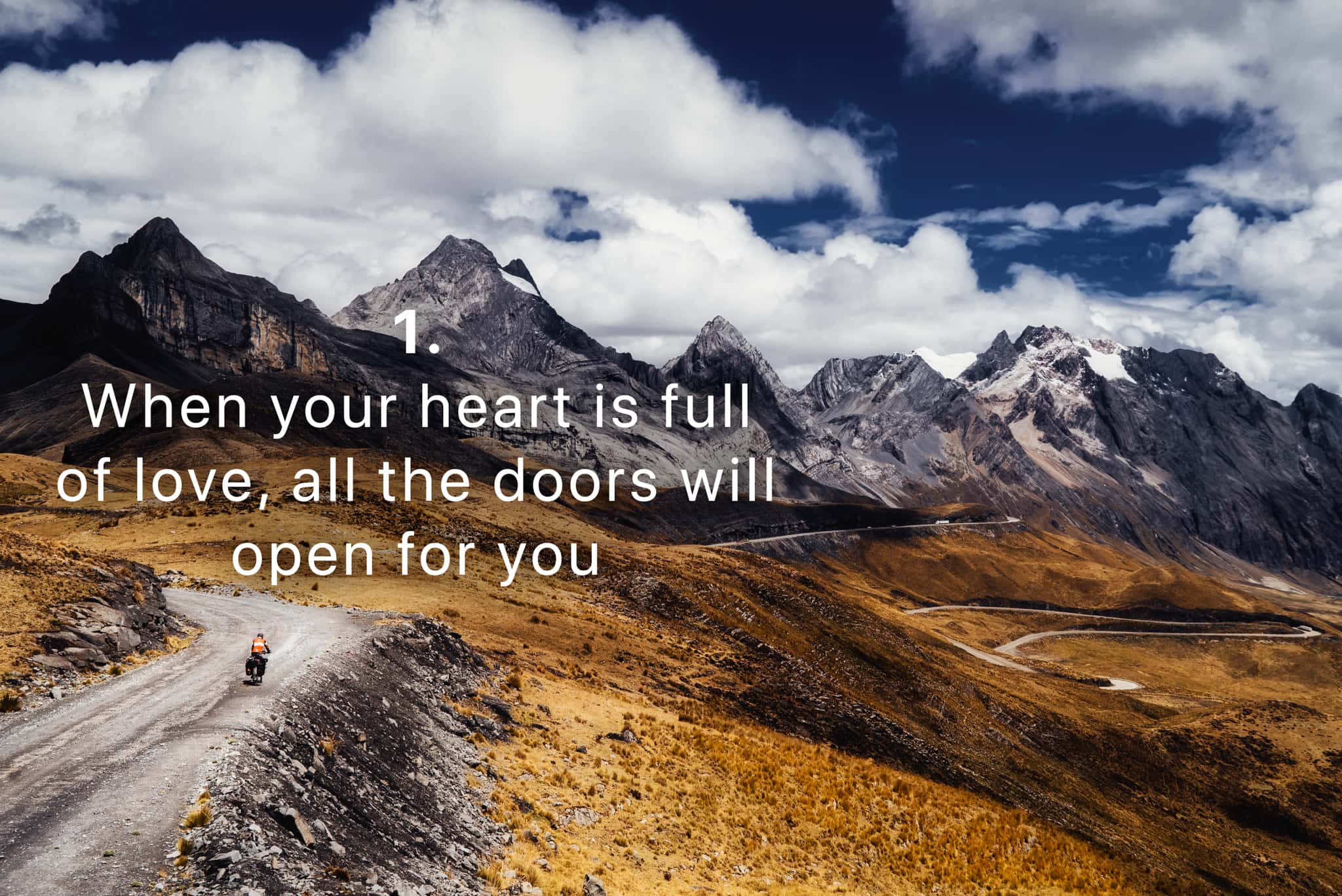 First: When your heart is full of love, all the doors will open for you.
Genuine curiosity, love, and respect for others always shine through. When other people see that, they will trust you. You will no longer have to explain yourself. They will welcome you, and things will happen for you.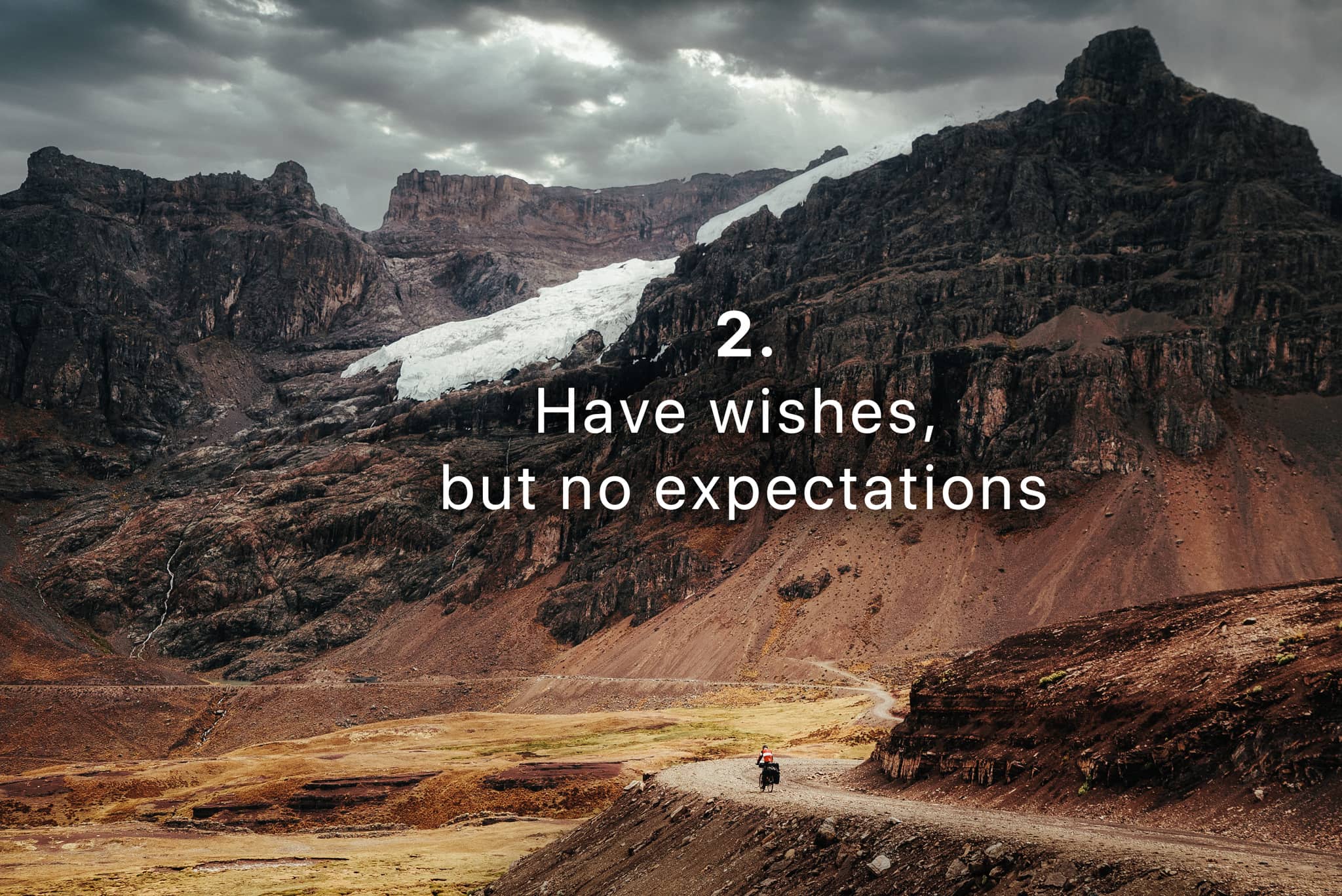 Second: Have wishes, but no expectations.
You cannot always get what you want. Do your best but remember, having expectations leads to disappointment and bitterness towards others. Think of your wishes as prayers. More often than not, they will not come true.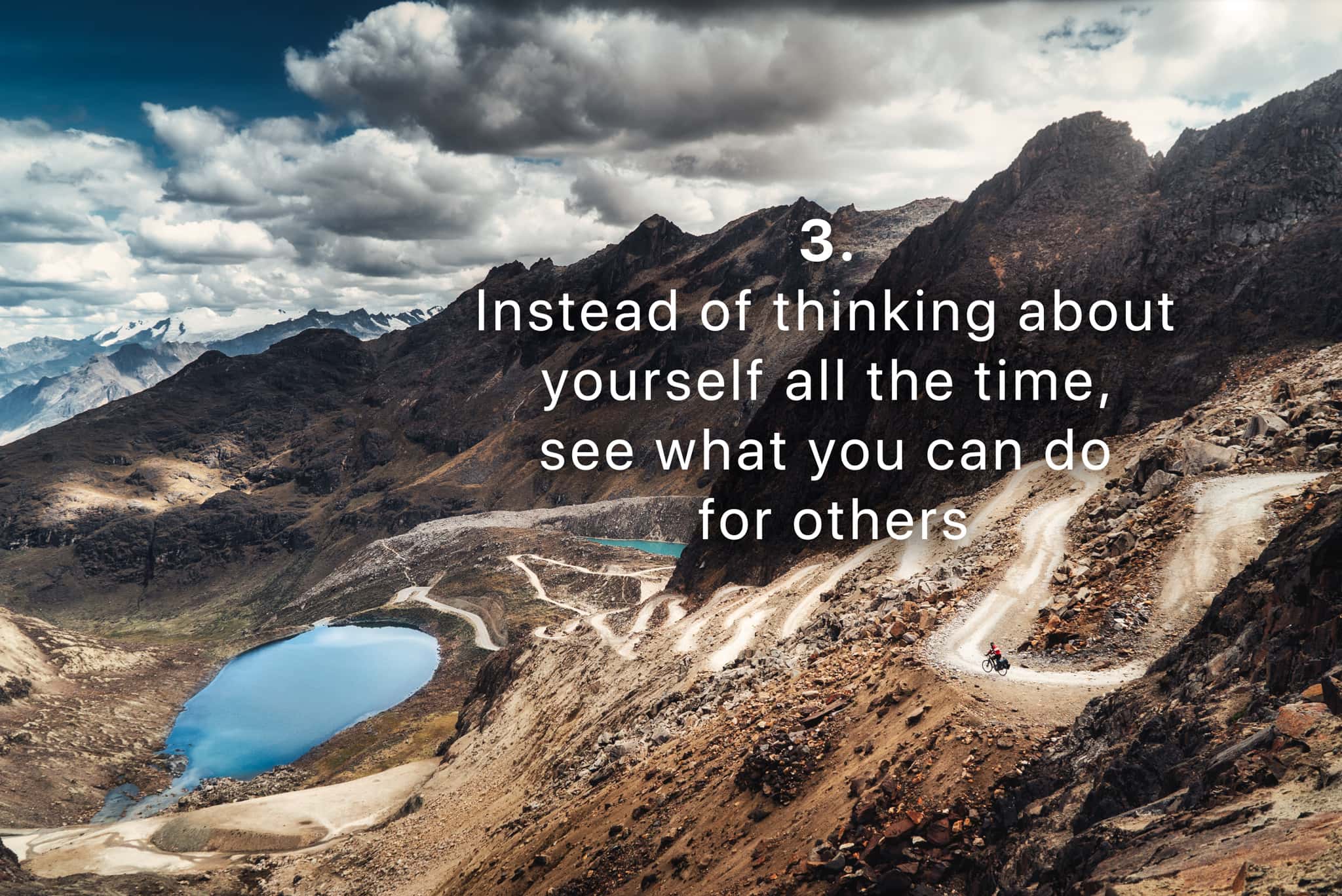 Third: Instead of thinking about yourself all the time, see what you can do for others.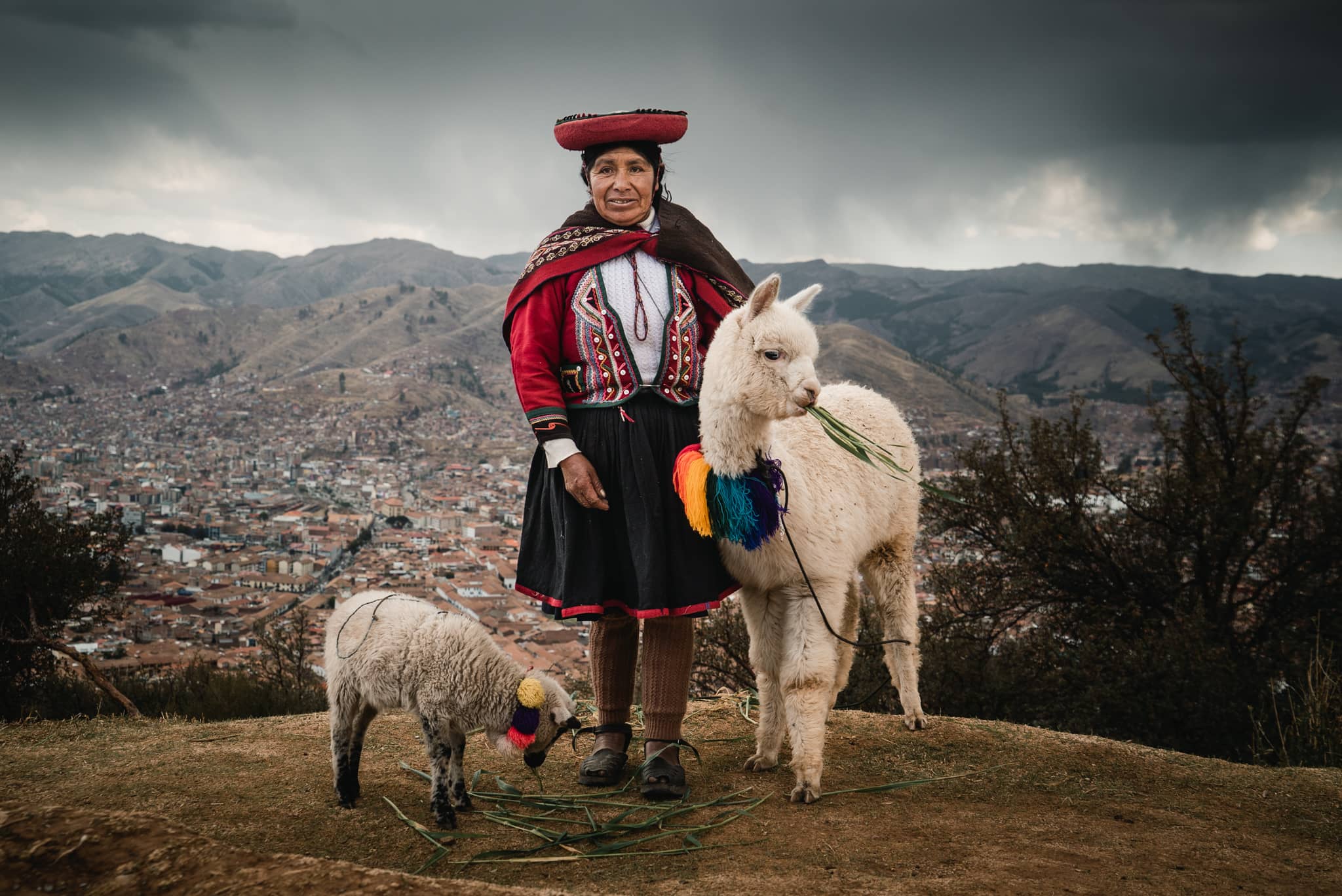 The next day, I went to Uros and spent two days with the indigenous community. The photo essay I wrote afterwards is still one of my most favourite ones.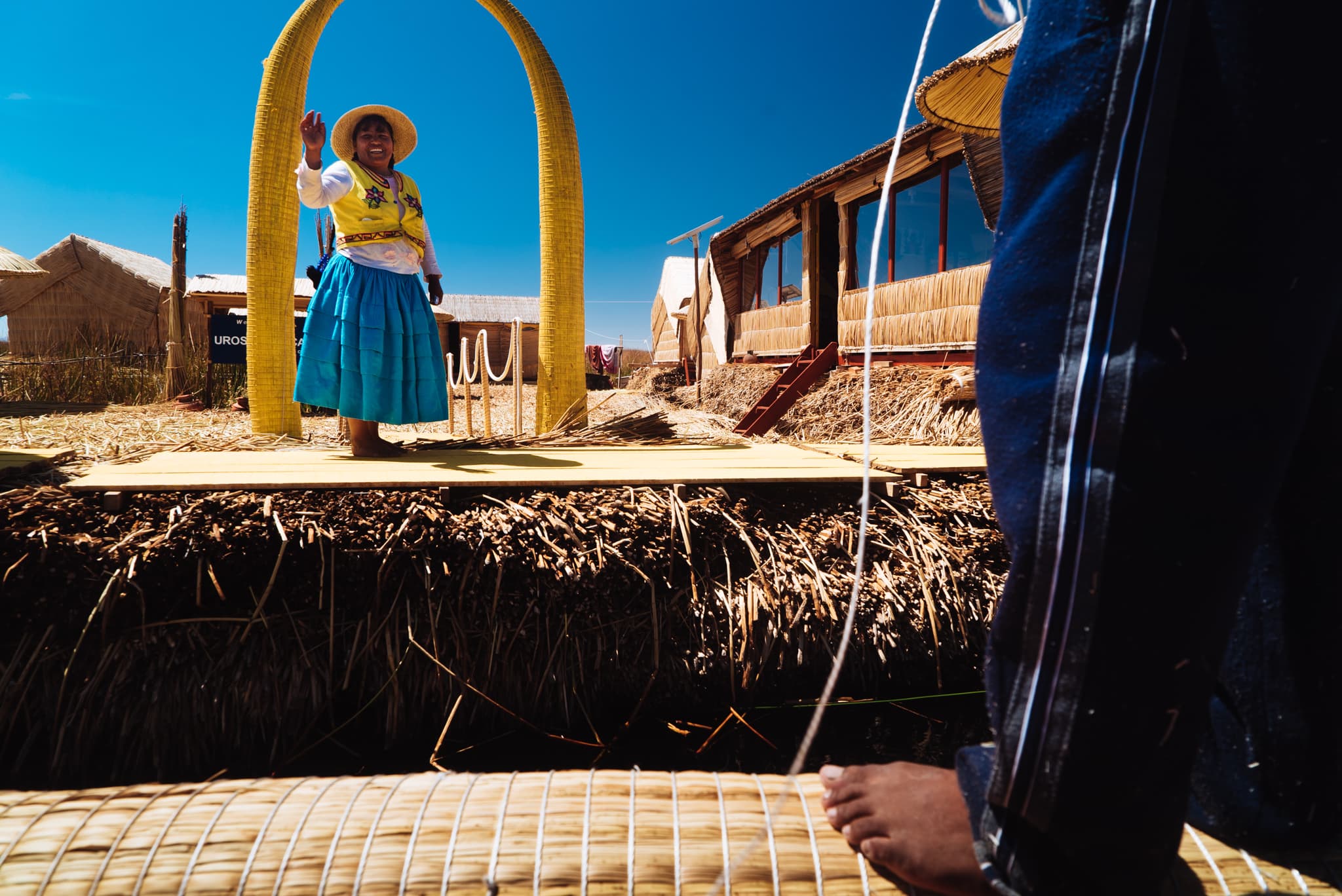 You can imagine in 50,000 km across 43 countries, how many times I found myself in a vulnerable or asking position. Augusto's words have been a beacon since the early days of my bicycle tour through the Americas, always guiding how to build a trusting relationship with strangers.
Thank you, Augusto, for the most valuable life lessons!