After cycling 112 kilometres today I reached Rasht, Iran. Despite feeling a bit tired I went out for a walk in the local bazar where I saw this gentleman selling oranges.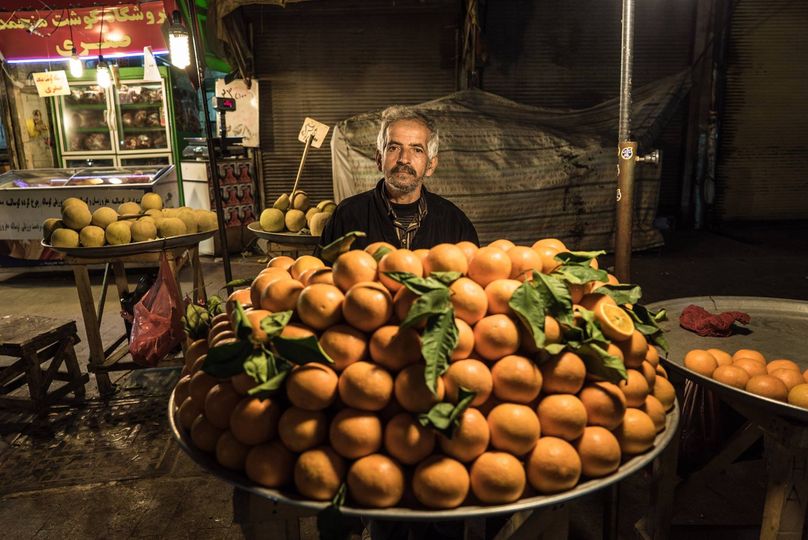 I was fascinated by the play of light and shadows on the oranges and how he was lit by the energy saver lamp hanging above. I stood there for about 5 minutes taking some stealth shots and pretending to be photographing something else until I was caught by someone who asked me to show what I was photographing. When I showed him the pictures, he introduced me to the gentleman whom I really wanted to photograph. Not only I got to photograph this man but his son and all his friends also.
Before I left, he gave me two oranges. His friend, who had a stall right next to him, gave me an apple. Another one gave me a cucumber. Another added a kiwi. Soon I had a bag full of fruits. I simply ran out of words to express my deepest gratitude.
Amazing how it started from taking a stealth picture, and how it ended up.
---