After cycling for 13 consecutive days, I am out of Central Highlands and into the Huaraz & the Cordilleras region. My cycling itinerary in Peru follows the Peru's great divide which is the part of Continental Divide of South America. The Continental Divide runs along the Andes mountain range and divides the watersheds such that the water on the western slopes drains to the Pacific Ocean and on the eastern slopes to the Atlantic ocean. The Andes are the world's longest continental mountain range (about 7000 km long) and have the world's highest peaks outside of Asia.
Cycling in excess to 4000-m altitude in Peru's great divide is a norm. The climate is a challenge which varies greatly depending on the latitude and altitude. As I move closer to the equator, the climate in the central Andes is becoming more tropical. It is rainy and warmer. Rainforests are very close to the high peaks. Even at altitudes above 4800-m, there is no snow and it is usually quite warm.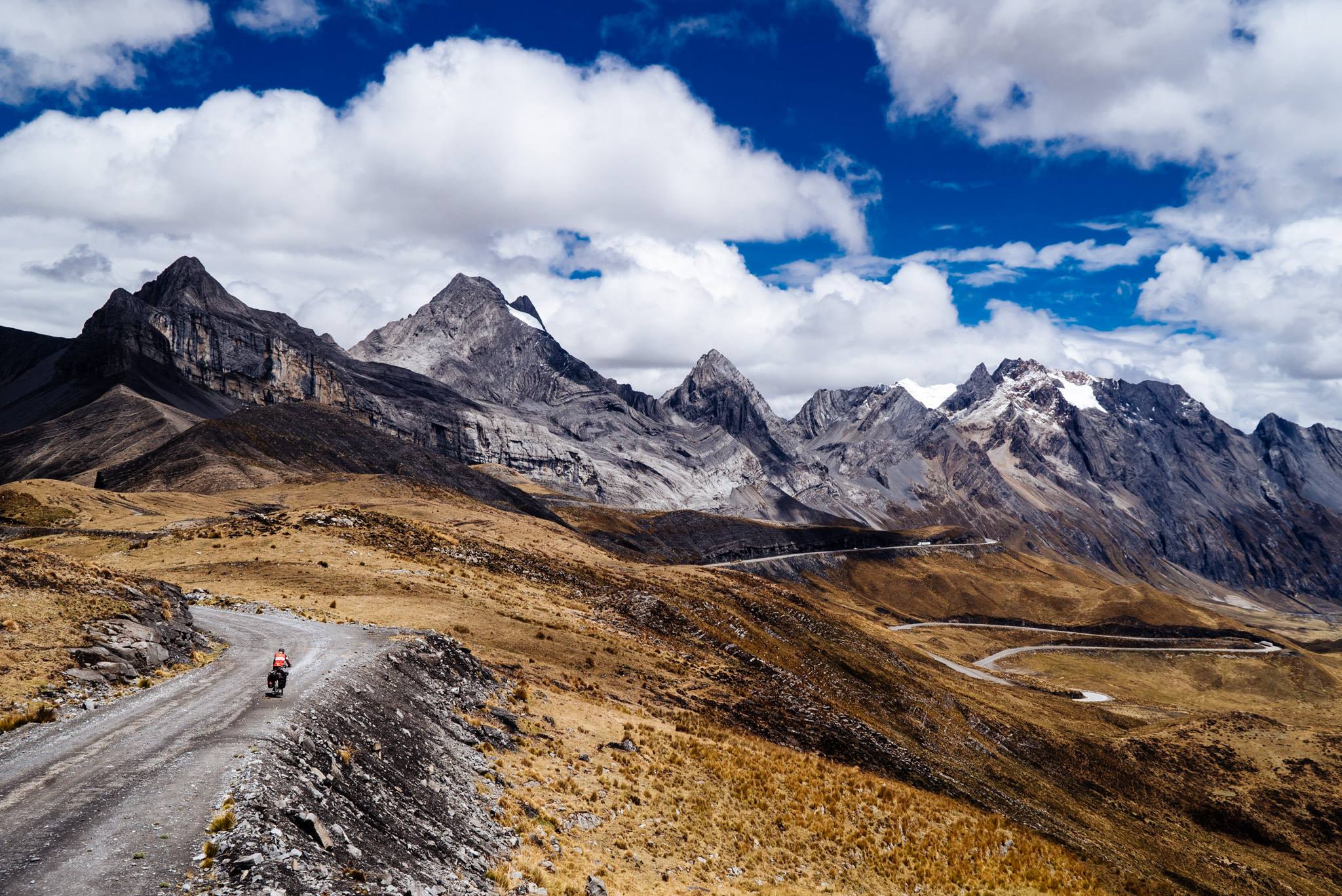 In this picture, which I took yesterday, you can see me cycling towards the Cordillera Huayhuash which is part of the Peru's great divide. Yesterday, I climbed a 4861-m pass, which was my second-highest pass ever. The ride took me through the National Park of Huascaran which consists of Cordillera Blanca (the world's highest tropical mountain range).
Now after climbing over 21,000-m and covering 1400 km in October with a 60 kg bicycle, I need to take a day or two off to do some maintenance work on the bike which has taken quite a bit of battering over the past few weeks.
---