They call it the Savage Mountain. It is the second-highest peak on Earth. For every four people who summited K2 (8,611m), one died on the mountain. On 1st August 2008, twenty-five climbers left Camp IV to attempt the K2 summit, but eleven never returned. It was a perfect day for climbing, one in a million, yet it turned out to be the deadliest day on the mountain. Several factors led to the accident, including, miscalculations, initial delays, traffic jam, and an avalanche cutting off fixed ropes.
Two of the eleven climbers who perished on K2 were high altitude porters from Shimshal, Gilgit Baltistan, Pakistan. Their names are Jehan Baig and Meherban Karim.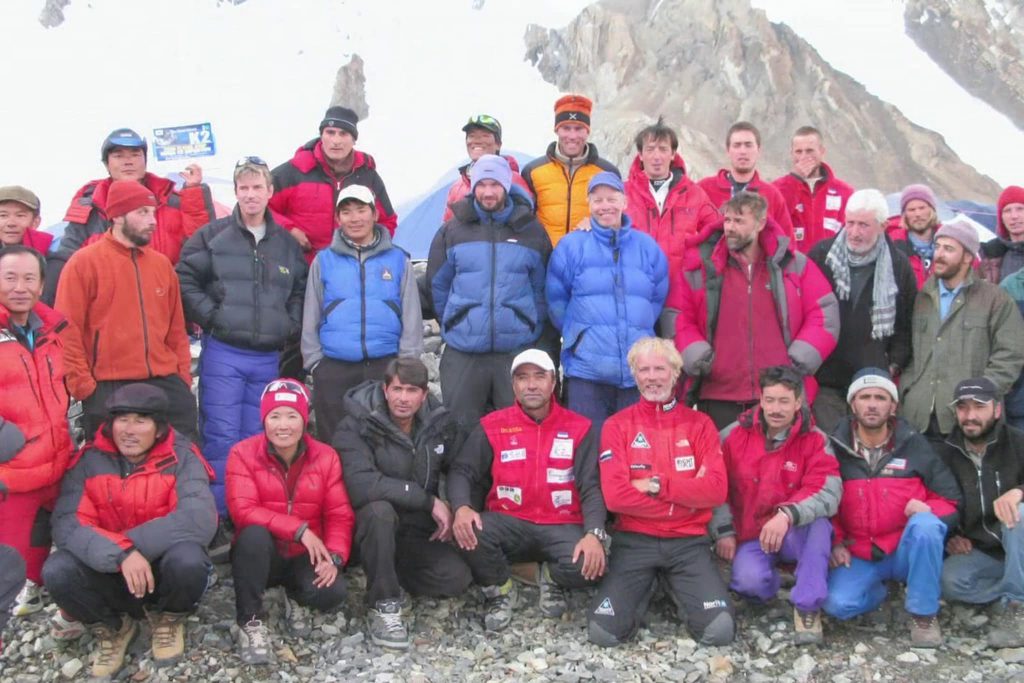 Meherban Karim's story isn't very different from Jehan Baig's. Like Jehan, he too was a house mason, but had a passion for mountaineering and wanted to make a name in this field. He was the youngest amongst all siblings.
Like most other Shimshali mountaineers, he too started portering from a young age and eventually became a high-altitude-porter (HAP) in 2001. He summited Gasherbrum II (8,034m) in 2003, Nanga Parbat—The Killer Mountain—in 2005, and was a part of two K2 expeditions in 2006 and 2007. His clients used to call him "Karim the Dream". His peers say, "he was so strong on the mountain that he flew like a bird."
In 2008, he went to K2 with a French client Hugues D'Aubarede for the third time. On 1st August 2008, the duo successfully reached K2 summit, albeit too late. By the time they started descending, it had already become dark. They got separated somewhere above the Bottleneck area. Meherban became exhausted and disoriented. Instead of going right, he strayed to the left above the Snow Dome. He bivouacked above the Bottleneck at over 8,200m altitude in -20°C temperature and somehow survived the night without supplemental oxygen. A picture taken the next morning shows a climber standing above the serac fields to the east of the summit. A photo captured nine hours later shows a skid mark on the snow. The figure has disappeared, and there is a boot trail leading towards the seracs. He possibly stumbled onto the serac field, where he got swept away by an avalanche or a falling serac. He may even have triggered a serac fall.
Before that event, no Shimshali had ever died on K2. Despite eyewitness statements, the accident remains a mystery. The book "Buried in the Sky" by Peter Zuckerman and Amanda Padoan presents dramatic accounts of the 2008 K2 disaster in detail. Jehan and Meherban's families showed me a signed copy of the book after our interview.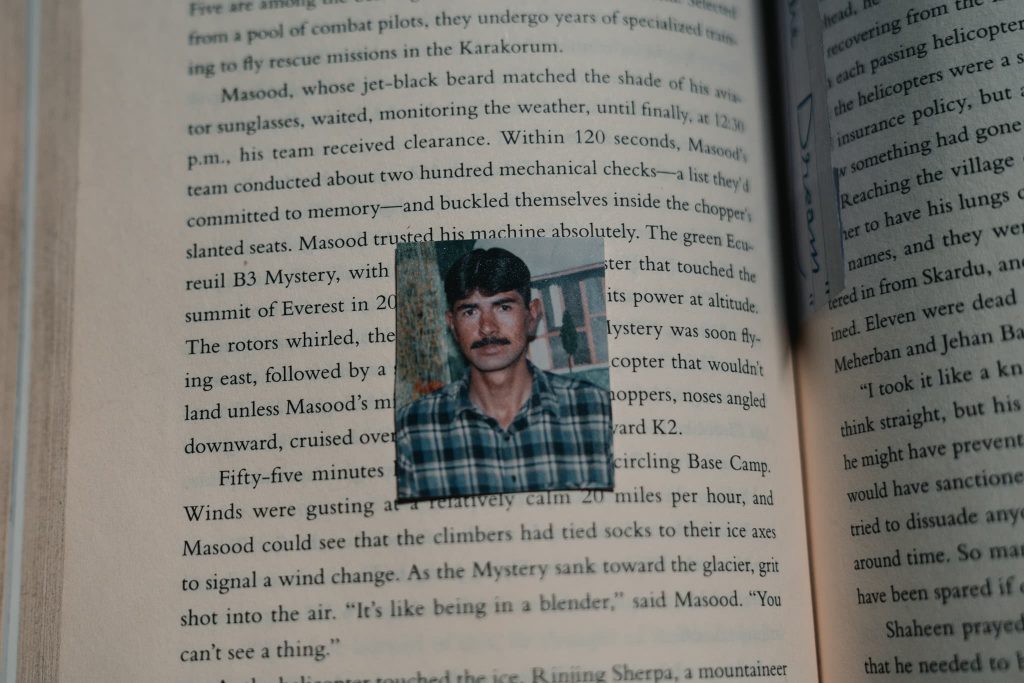 "Last time, I forbade him not to go. Our kids were too young. But he said, 'I trust that in my absence you will manage our family well," his widow Parveen said.
K2 was his dream.
"If something happens to me, it would be an honour. I have no hesitation in sacrificing my life for this country," he used to tell his wife.
Meherban gave his life for this dream. Unfortunately, his body was never recovered from the mountain. There is no proper search and rescue system in the mountains of Pakistan. Only Pakistan Army helicopters can carry out rescue operations, but logistics, remote locations, high altitude, and unpredictable weather make such missions very challenging.
After his death, Meherban's family received a little support other than the insurance compensation of 200,000 PKR (1,250 USD). Nobody from the tour company, government, or the expedition helped them.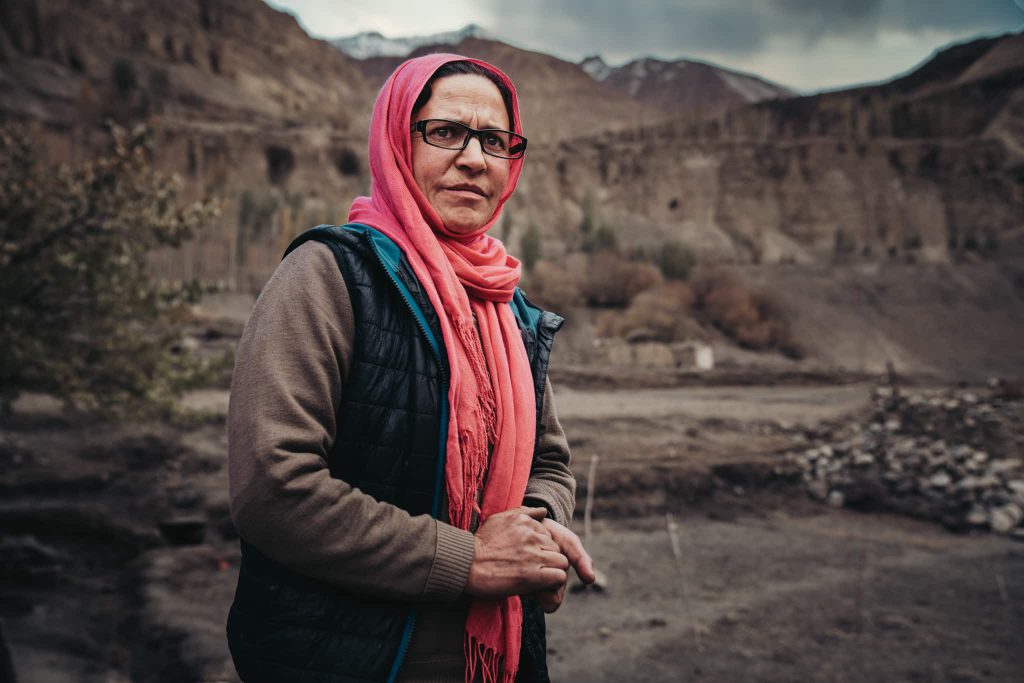 When Meherban was alive, he provided good education to his three kids, but now, Parveen can't support all of them. Their 19-year old son Ibrar is frustrated about not being able to receive a good college education. He just completed his ICS studies in Karachi. Ibrar was only seven when his dad died.
"Dad sent me out of Shimshal because he wanted me to study. I have to fulfil his dream. I want to do CSS (Central Superior Services). But in my heart, I have always wanted to become a mountaineer and an extreme adventurer. I want to climb 8,000m mountains with Azam. His father Jehan Baig and mine were together on K2. Now they are gone, I want others to know that we are still here," he said.
"But why mountaineering after all. There are so many other things you can do?" I asked him.
"Since I was a child, I used to get fascinated by my dad's adventures. I inherited his love for mountaineering. After his death, it became a catalyst for me. Now I have to do this. Whenever I go to Shimshal, I trek far away from the village to places where no one would expect me to go."
"Why do mountains have such an appeal for you?"
"We have a centuries-old relation with the mountains, maybe, because we were born there. We like to venture and discover new things. Other people don't think about the mountains, but I always do, even when I am in Karachi."
His mother doesn't approve such ideas. How can she?
"Ibrar is very much like his father. I used to beg Meherban as well to leave mountaineering," Parveen said.
There are not a lot of ways of generating income in Shimshal. Parveen does embroidery work, but she is not able to sell much. If she were to earn some money from it, she would focus on making handicrafts, instead of farming the land and raising animals. Apart from this, she runs a little shop "Karim General Store" that sells soaps, cooking oil, biscuits, and a few other items.
There aren't enough customers in the valley, so the shop is open only for a few hours a day. Parveen goes to Hunza, which is a 4-hour jeep journey from Shimshal, twice a month to purchase grocery items and pays a hefty amount for the transport.
She earns only 2,000–3,000 Pakistani Rupees (12–18 USD) from the shop.
This amount is not her daily or weekly, but monthly profit.
"It is nothing, but it gives us some hope," Parveen said.
I had no answer to that. It is indeed this hope which carries us forward in life. A belief—that things will get better in the future.
In the case of Meherban Karim's family, their happiness didn't last very long; let us hope their pain will, neither.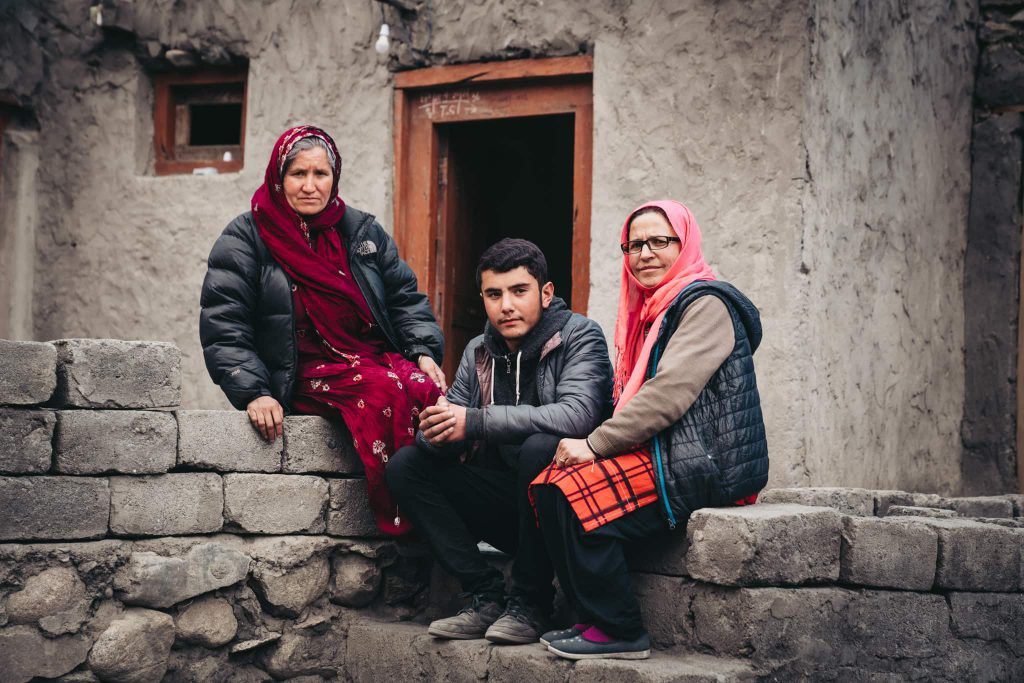 ………………………
We want to support Mehrban Karim's family. Please contribute to our campaign: https://gogetfunding.com/support-mountain-people/