1:17 pm / 16 April 2021 / Annapurna Summit 8,091 m
A short story of the successful summit of Annapurna!
1st summit push on 13th April didn't succeed as ropes couldn't be fixed to the top. 2nd summit push on 14th went unsuccessful because teams ran out of rope. A heli from Kathmandu had to be called upon to drop off 800m of rope at Camp IV (6,900 m).
Last evening, thunderstorm and tons of snow threatened plans for the next summit push. There was a lot of radio communication regarding the weather. At 11 pm, one last radio call between Camp IV and Base Camp took place.
"Dawa Dai, it's still snowing here at Camp IV."
"Mingma Dai, you have to push for the summit tonight. The weather will get better. Trust me."
At 11:20 pm, Kami Sherpa brought juniper leaves and set them to fire in altar for the Puja ceremony. The smoke dissolved in the fog and fire crackled and flickered as he chanted prayers in the cold. Then he stood there in silence for a while and tilting his head up said, "look, stars!"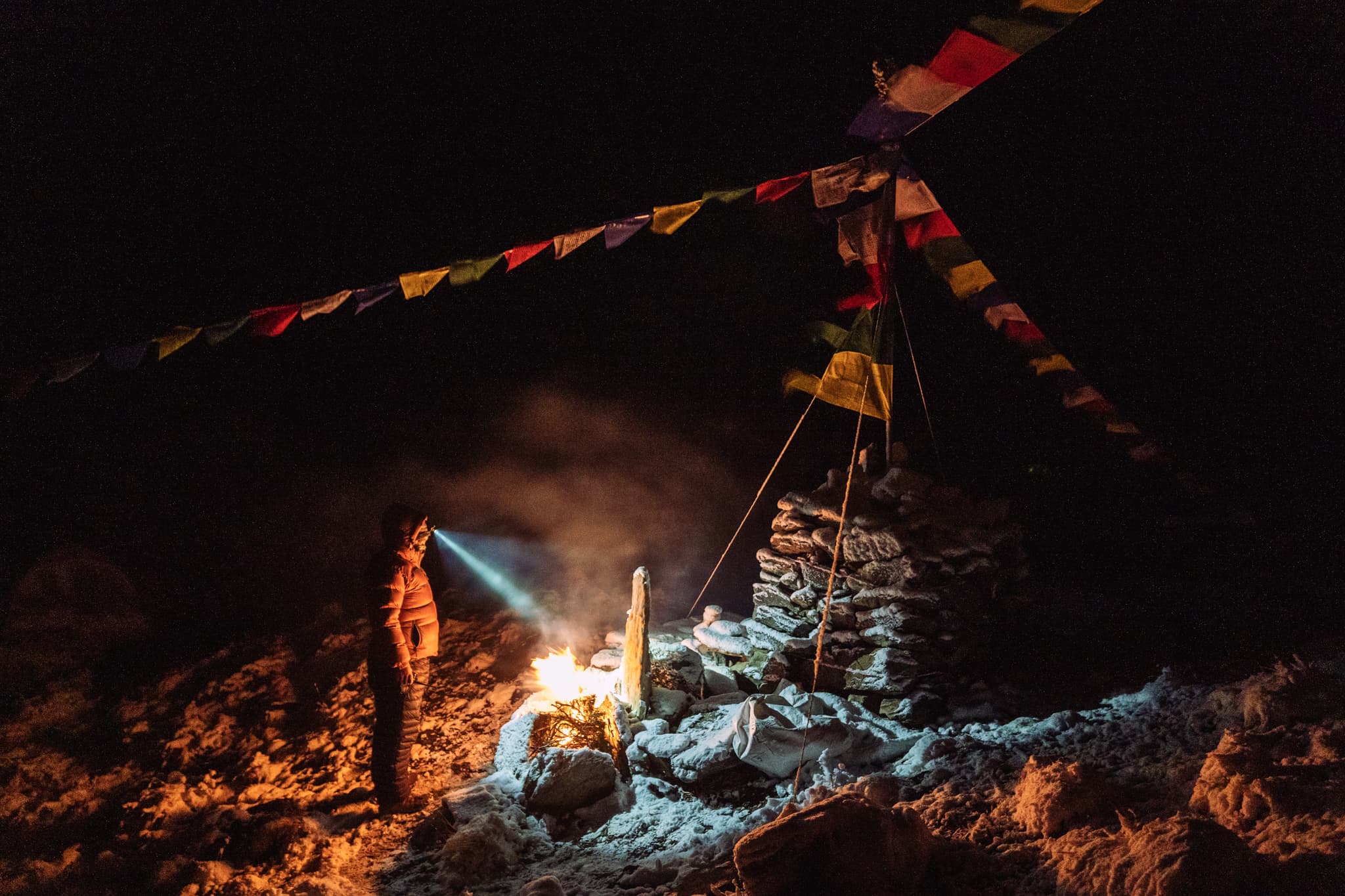 The stars twinkled above the massif like party lights.
Soon afterwards, the radio buzzed, "Base Camp, we are leaving for summit."
Before the sunrise, the smoke curled up from the altar against the backdrop of the giant mountain. We heard there was once again a shortage of rope and Sherpas had to use their ropes for line fixing.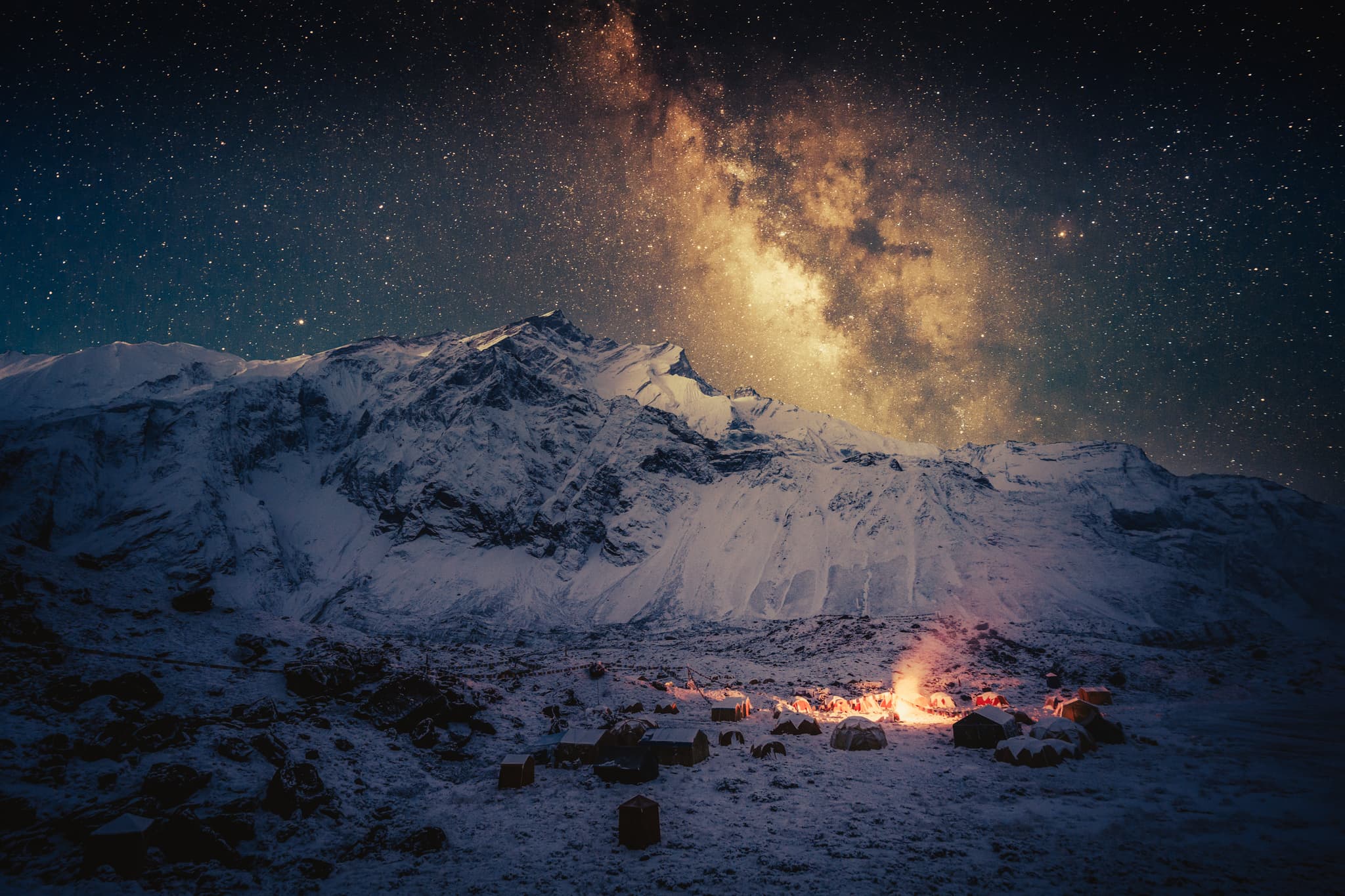 At around 9 pm, GPS trackers of climbers started showing progress; 7,643m, 7,850m, … Later, the radio buzzed, "we are 20m from the summit."
I looked up at the sky. It was quiet and sunny. The mountain had unrobed herself to reveal all her beauty.
Later, a familiar voice spoke through the radio set, "Base Camp!"
"Jee Sirbaz!"
"We are at the summit!"
At 1:17pm today, Sirbaz and Joshi became first Pakistanis to stand atop the summit of Mt. Annapurna. All other members of the expedition also made to the top.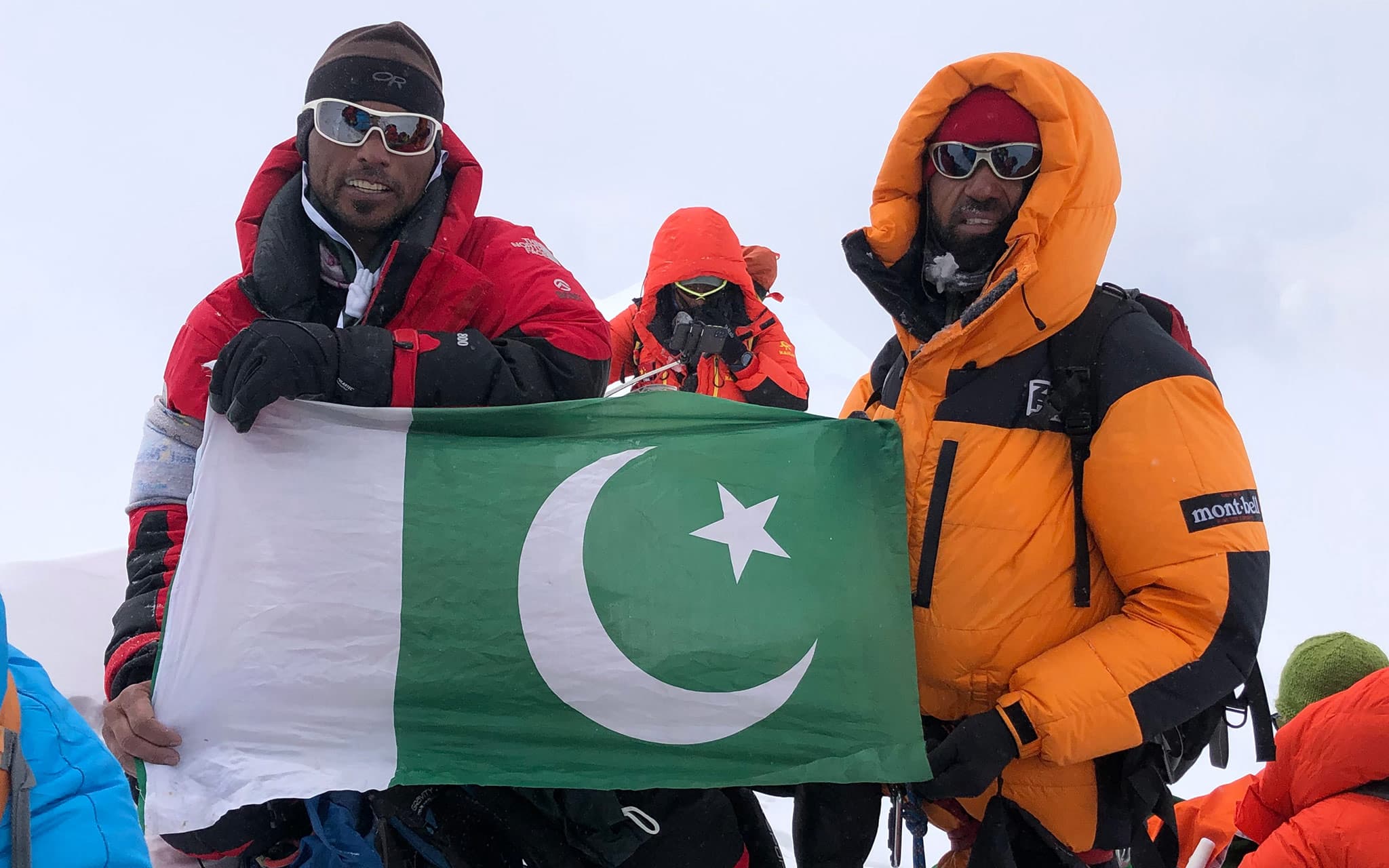 They have descended to Camp IV already and after spending the night there, they will return to Base Camp tomorrow.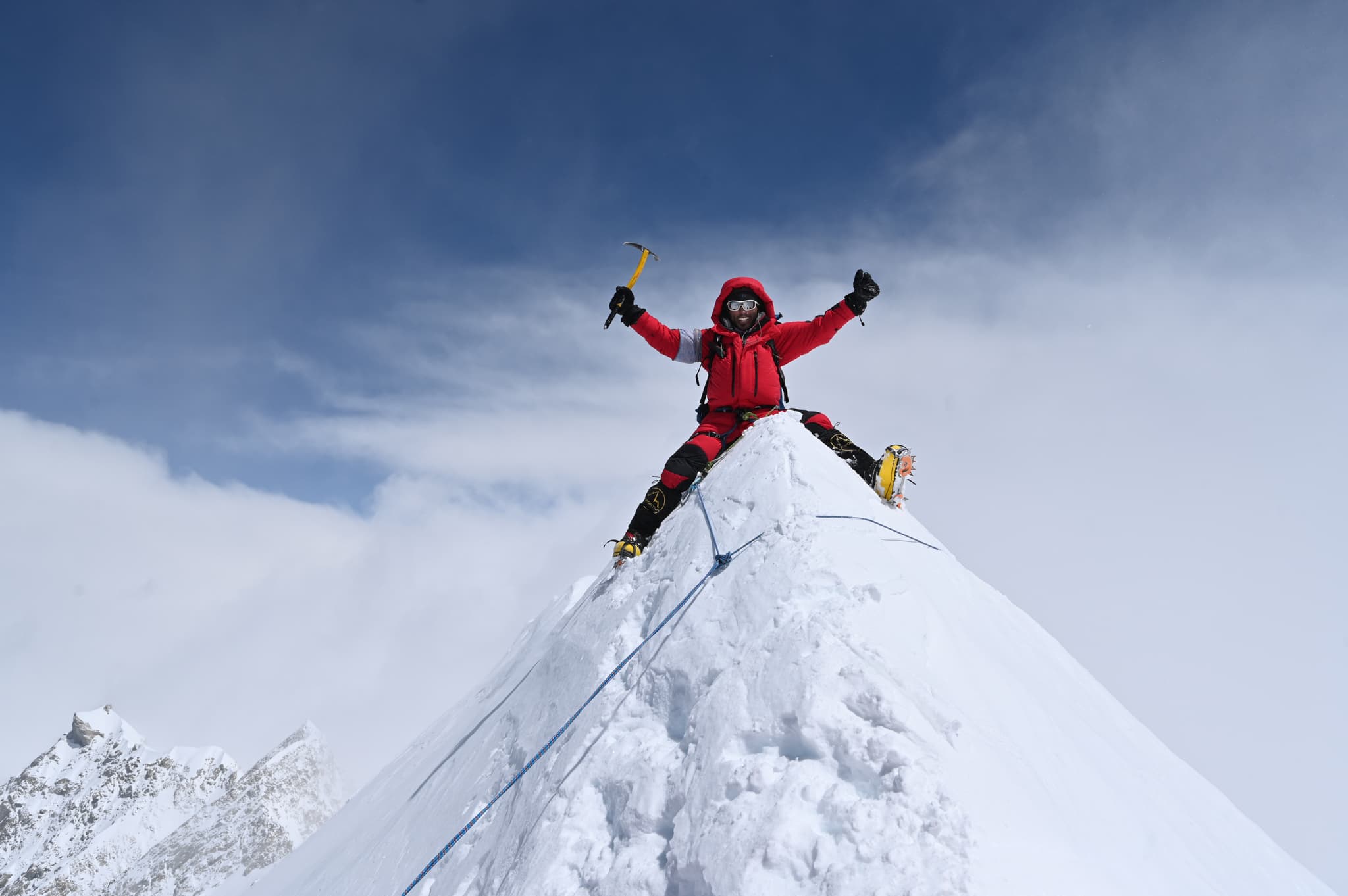 Here is to all the dreamers, for searching for their true potential, for finding out who they are, and inspiring others to pursue their dreams!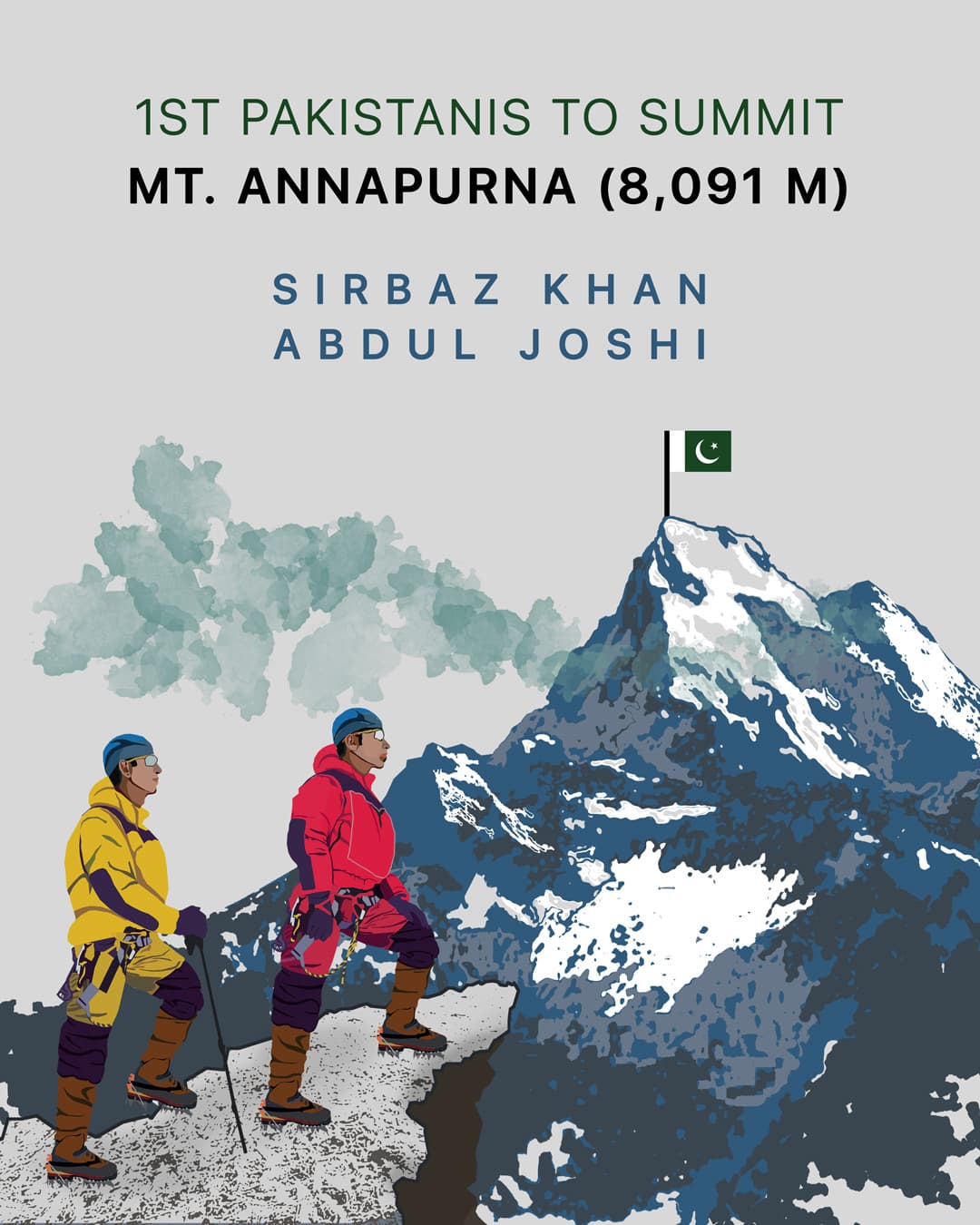 Now just imagine, how long Annapurna had to wait to meet her lovers since the birth of the universe!
---