"You must go to Shimshal," Saad said to me.
"What is so special about it?"
"Everything."
I was intrigued.
So, in November, I rode 55 km from Passu to Shimshal on a bicycle. In Shimshal, I came to know the stories of high-altitude-porters, their families, aspiring mountaineers, and community members. I published about a dozen and a half articles about this place.
So what is so special about it?
Following is the excerpt from one of my articles.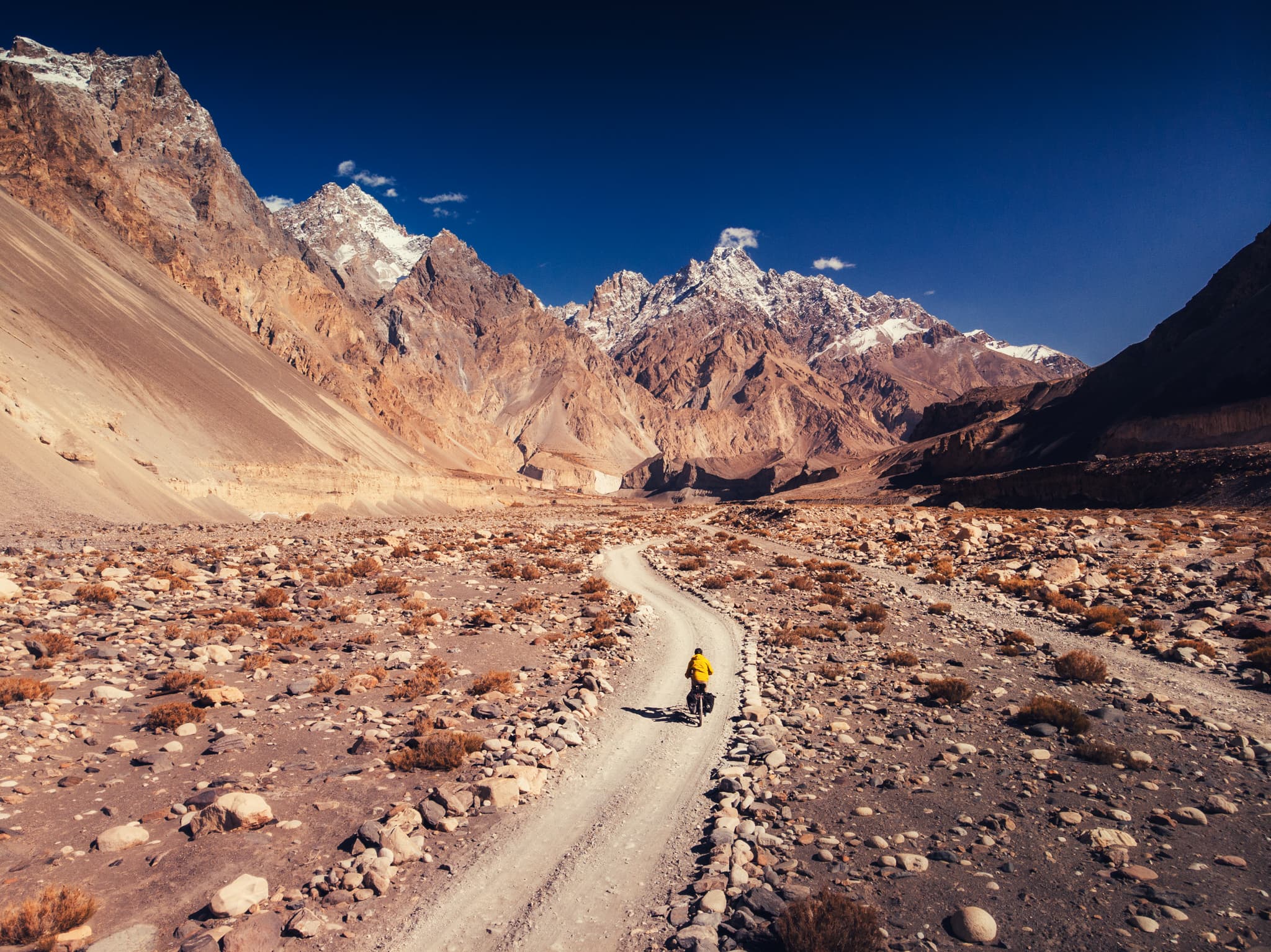 To all those motivational speakers—who lecture others on how to discover their passion, who go around exploiting other people's vulnerabilities and sell them drugs for boosting positivity and resilience by yelling repetitive slogans of, "never give up; get out of your comfort zone; no pain, no gain,"—little do you know that there is a part of the world where "passion, positivity, and resilience" are not merely abstract concepts, but people personify them. How many of you have tried to survive every day, while nurturing dreams in your heart?
People of Shimshal do this, every single day. They must have learnt the virtue of patience from tall the mountains that silently face the storm and keep their head above the clouds.
Their women give birth in pastures at 4,700m altitude—their children play in crevasses—their men scale the highest mountains of the planet—some even go climbing barefoot—and their bare hands, tougher than the toughest steel, are strong enough to carve a road out of the steepest and the hardest cliffs without the use of any other tools.
It will be foolish to think we, the outsiders, delivered to this world by gynaecologists in private hospitals and raised on powdered milk, are more capable than them. For hundreds of years, the people of Shimshal survived isolated from the rest of the world. Instead, we go to them to seek guidance. They have something that no motivational speaker has or knows.
Something they share with the mountains, glaciers, rivers, the bumpy jeep track, yaks, and goats, they all have it inside them.
I tasted it in the Sea Buckthorn Berries on the way to Berkut hill that overlooks Shimshal valley.
I heard it in the river gushing through the gorge, as well as in the silence of Yazghil glacier.
And I finally saw it in the soulful eyes of the local children.
I cannot write about it for you have to go and discover it yourself. The only hint I can disclose is this.
It's the secret flame that keeps your heart warm in the long winter night!