"Imtiyaz was one class ahead of me in school. We liked each other a lot. We were distant relatives, so we convinced our families and got married in 1998. We were so happy together. He was such a soft-spoken man. Everyone in Shimshal loved him. He always helped others."
Imtiyaz's wife, Zeenat, couldn't speak further. She was in tears, and so were Imtiyaz's elder sister Jamila and sister-in-law.
On 19th June 2019, a seven-member Italian-Pak expedition was only 500m from the Melvin Jones Peak (5,800m) in Pakistan when an avalanche hit them. Three members of the team were from Shimshal—Imtiyaz Ahmad, his sister Shakila, and cousin Nadeema. Unfortunately, Imtiyaz could not survive the accident and died on the spot.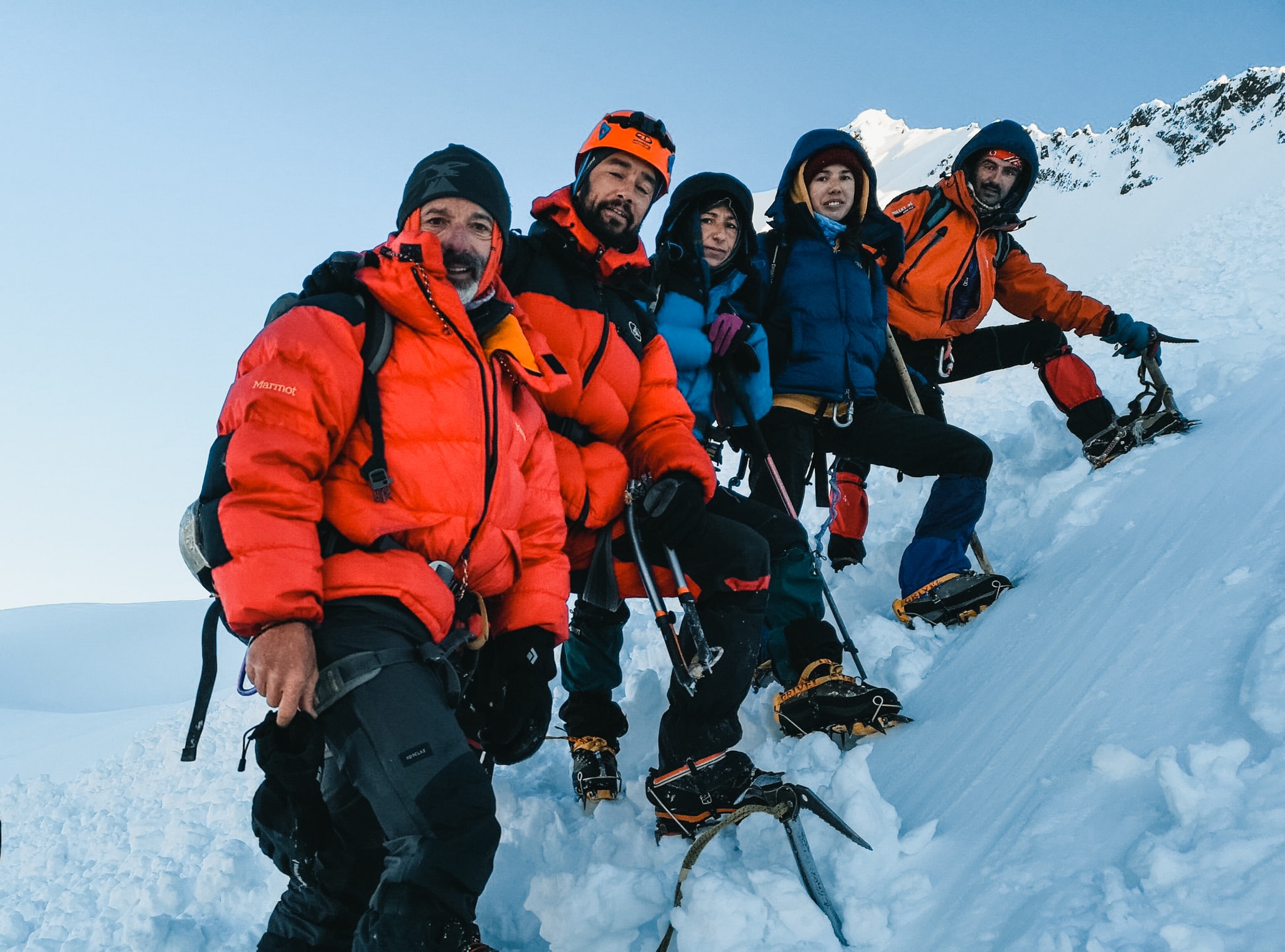 "He was very dear to us," Jamila said. "Dad used to say, 'I will give my boy a good education, even if I have to sell my livestock.' But dad died way too early, and all the burden fell on Imtiyaz's shoulders. He couldn't continue with the studies after 10th grade."
Being the eldest son in the family, Imtiyaz went in search of work to support them. In 1995, at the age of 15, he started working as a porter for foreign trekkers. His hard work and honesty paid off, and soon he became a mountain guide on expeditions, spending five to six months a year away from home. His wife, Zeenat, was always worried about him. "I would ask him not to go on expeditions, but he had no choice. There are no jobs here, other than herding animals and farming the land. He risked his life to feed us and provide a better future for our children."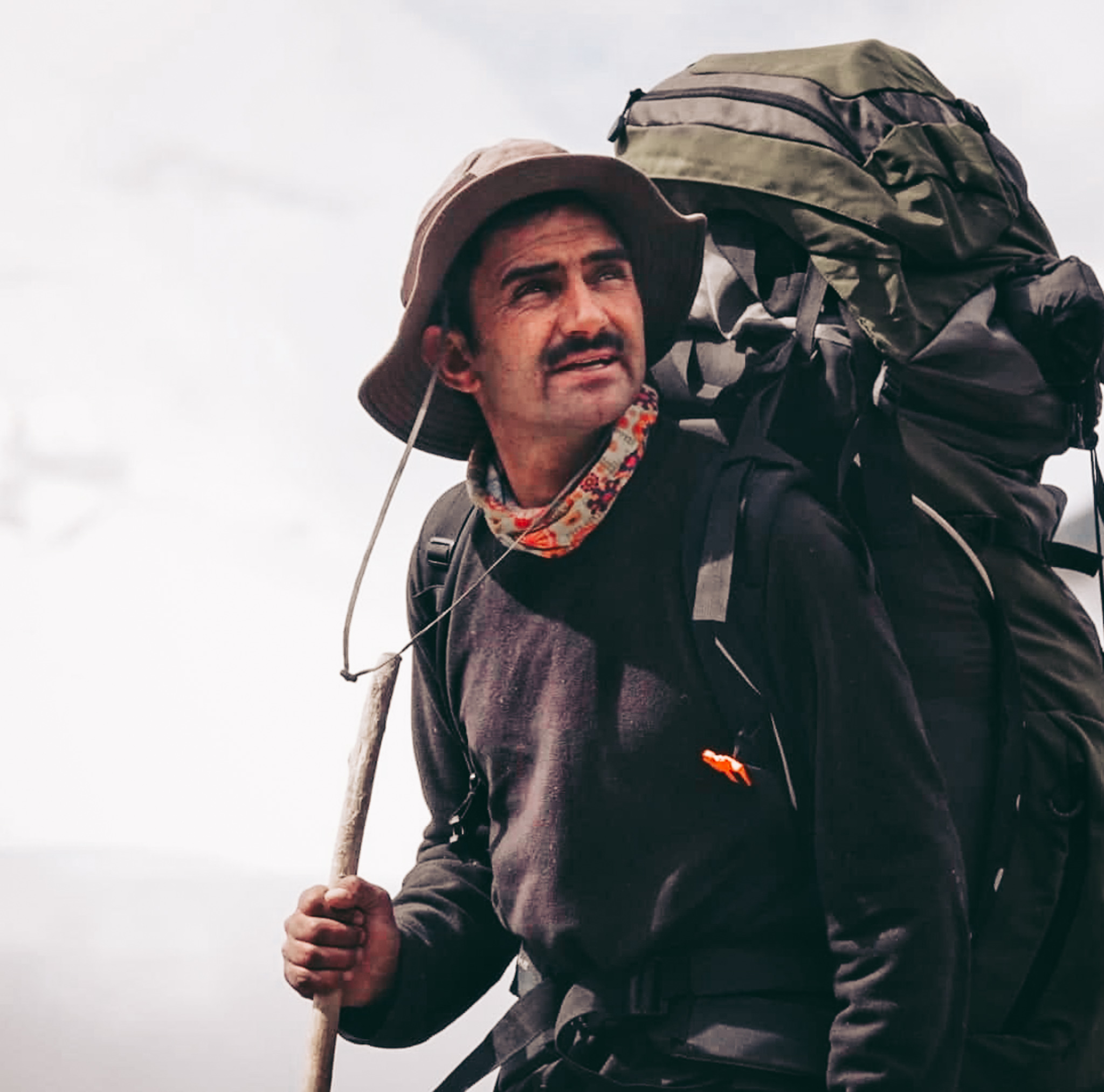 Imtiyaz would encourage his younger sister Shakila, who couldn't get much education, to learn mountaineering skills so she could become a mountain guide as well. At home, he would teach her how to tie climbing knots, wear crampons, and use an ice axe.
"They were this much close to the summit," Zeenat said by bringing her thumb and index finger close to each other.
When the avalanche befell them at Melvin Jones mountain, Shakila spent 24 hours at the avalanche site with his dead body. A helicopter rescue mission was able to evacuate her, but couldn't proceed due to bad weather. The Shimshal Community called upon their best climbers who retrieved Imtiyaz's corpse from the mountain after a challenging rescue operation.
After Melvin Jones peak, the sibling duo had a goal to climb the 8611m K2 together, a dream that is still alive in Shakila's heart.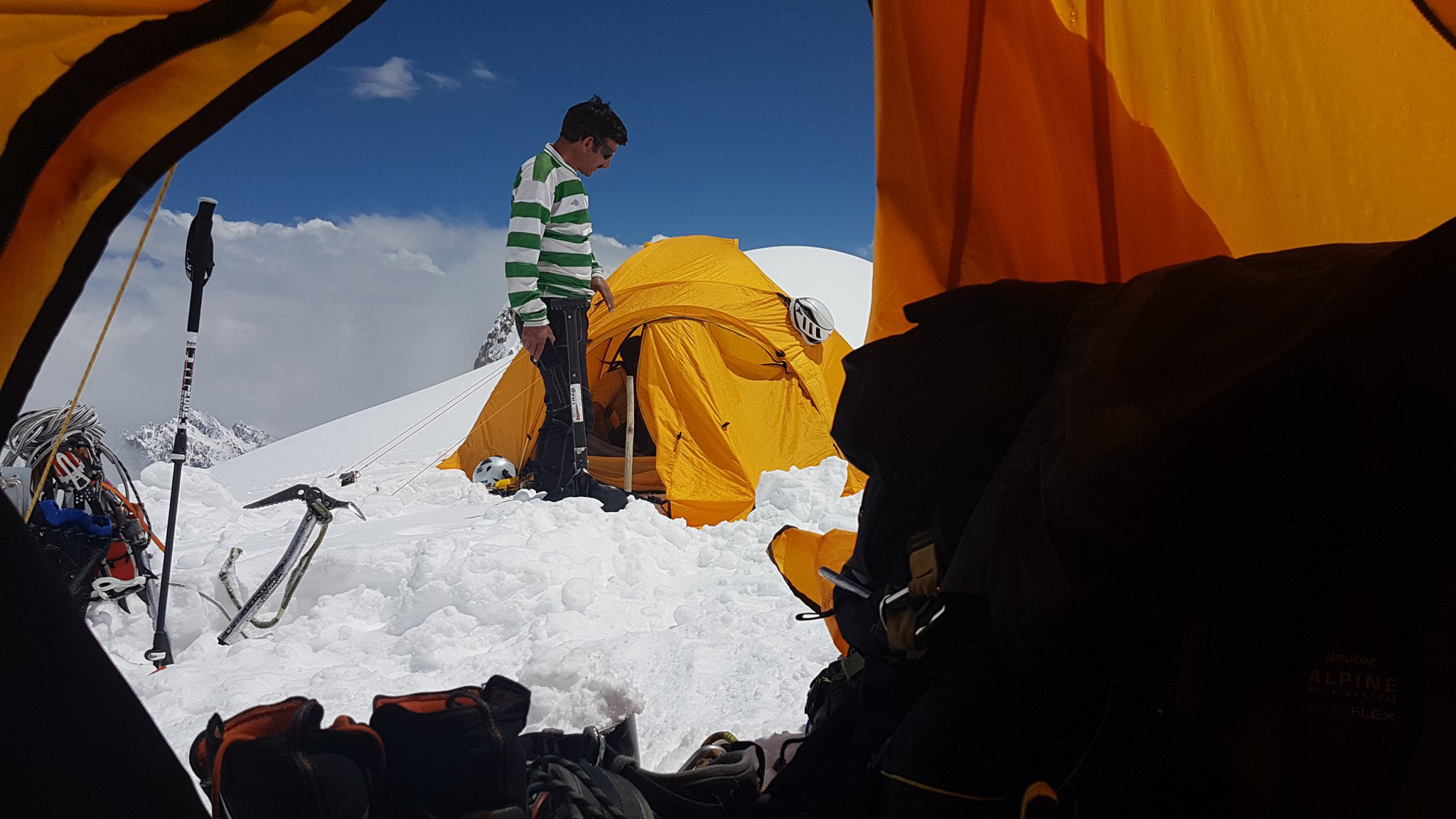 Social work was in Imtiyaz's blood. As an ADC of Shimshal Scouts, he was always at the forefront of volunteering efforts in the village. He and his team had served in the construction of jeep track between Passu and Shimshal before it opened in 2003. Among many other projects, they constructed a water tank and brought water pipes to all the houses in Shimshal. He built the Scout's office building with his own hands.
"He cared less for his farmland but would make a Thuraya phone call while still on an expedition to get updates about the construction work of Scout's office."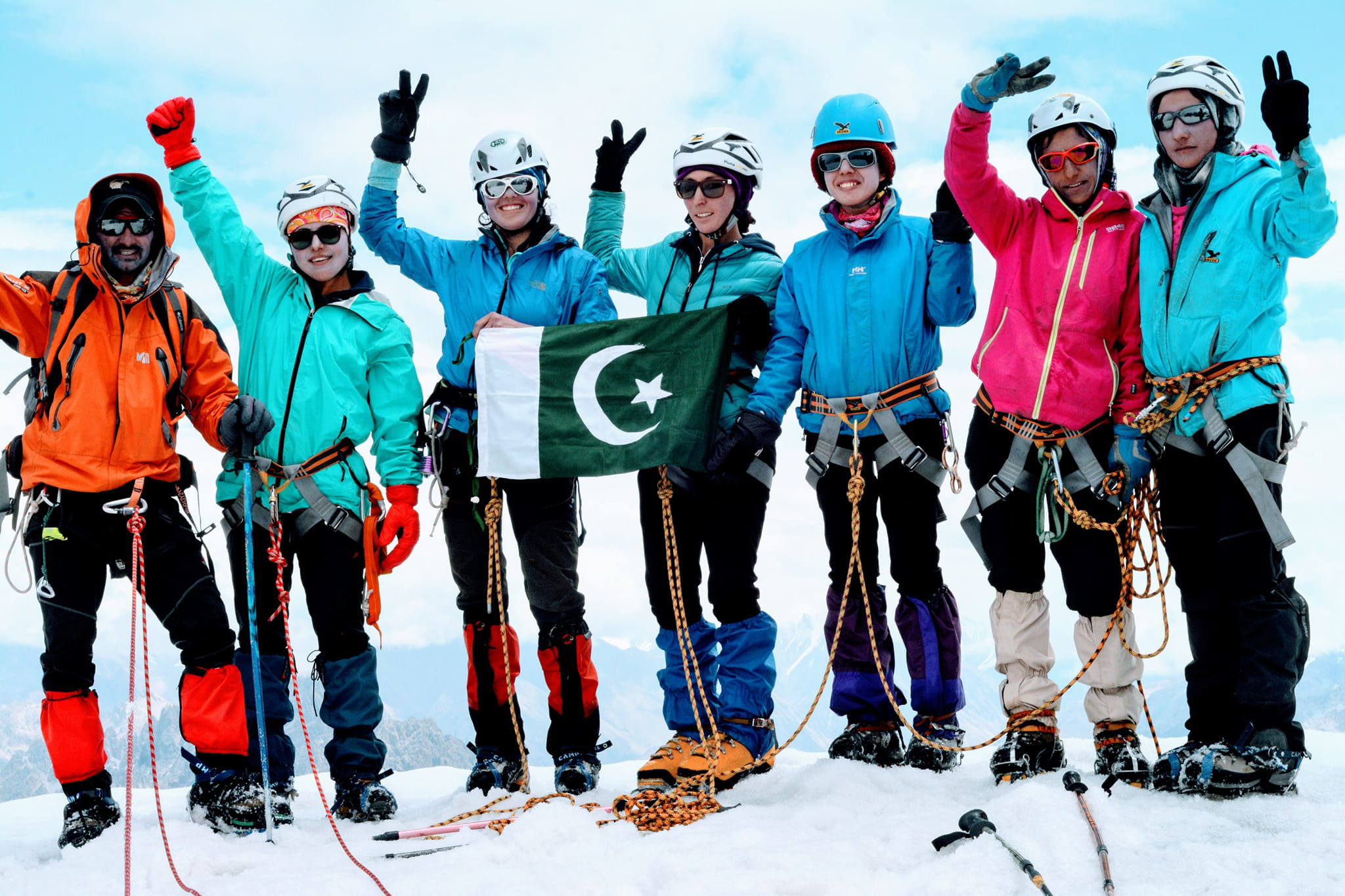 Imtiyaz left behind four children, two sons and two daughters. "Imtiyaz gave a lot of importance to education. He wanted his children to get the best education."
I shifted my gaze to the children. The boys had soulful eyes similar to their dad's, whereas the girls were almost as tall as their mother.
"What do you want to become?" I asked them one by one.
"A math professor," declared Shafiqa, the eldest daughter.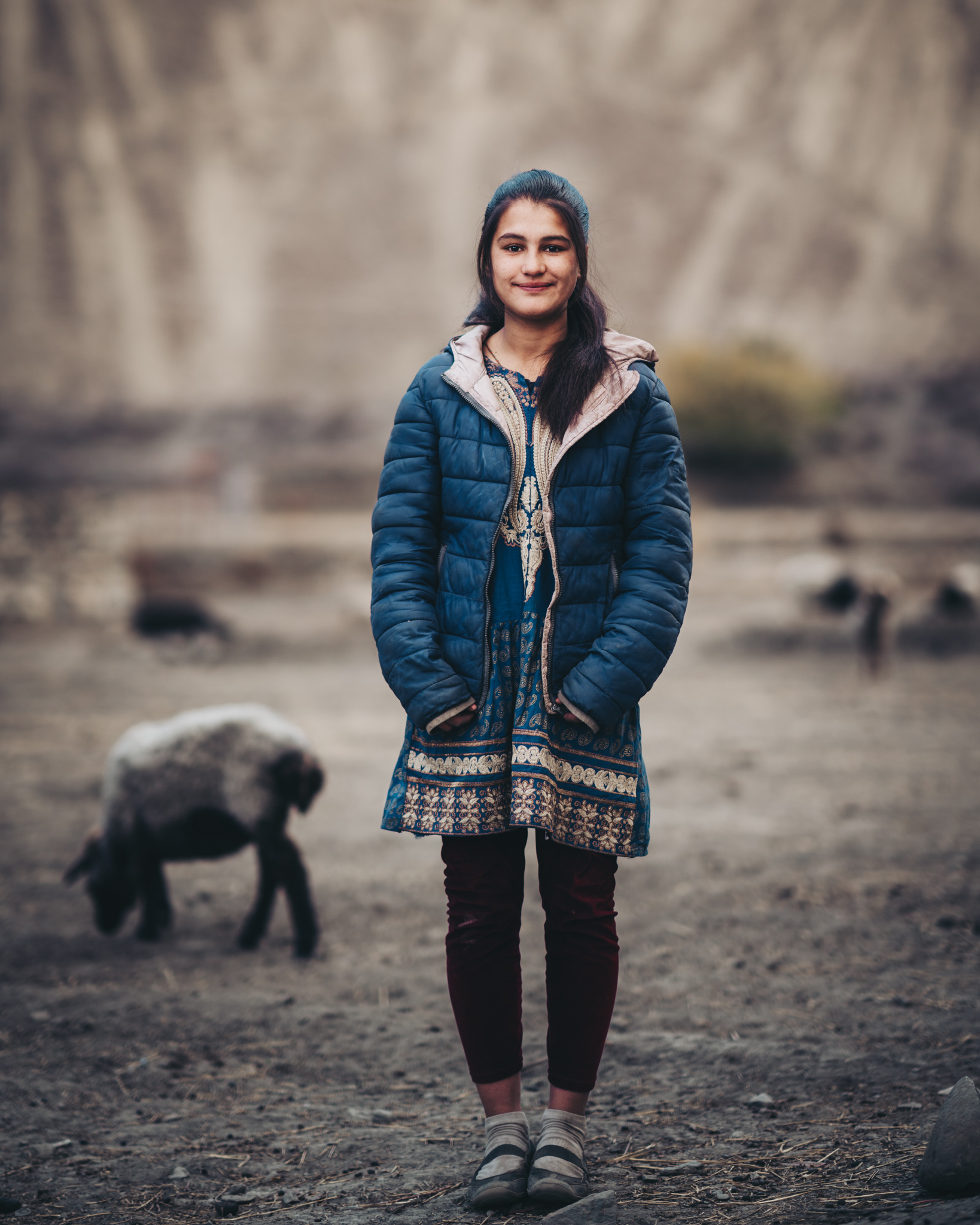 Next up was beaming Himna, "I want to become a dentist."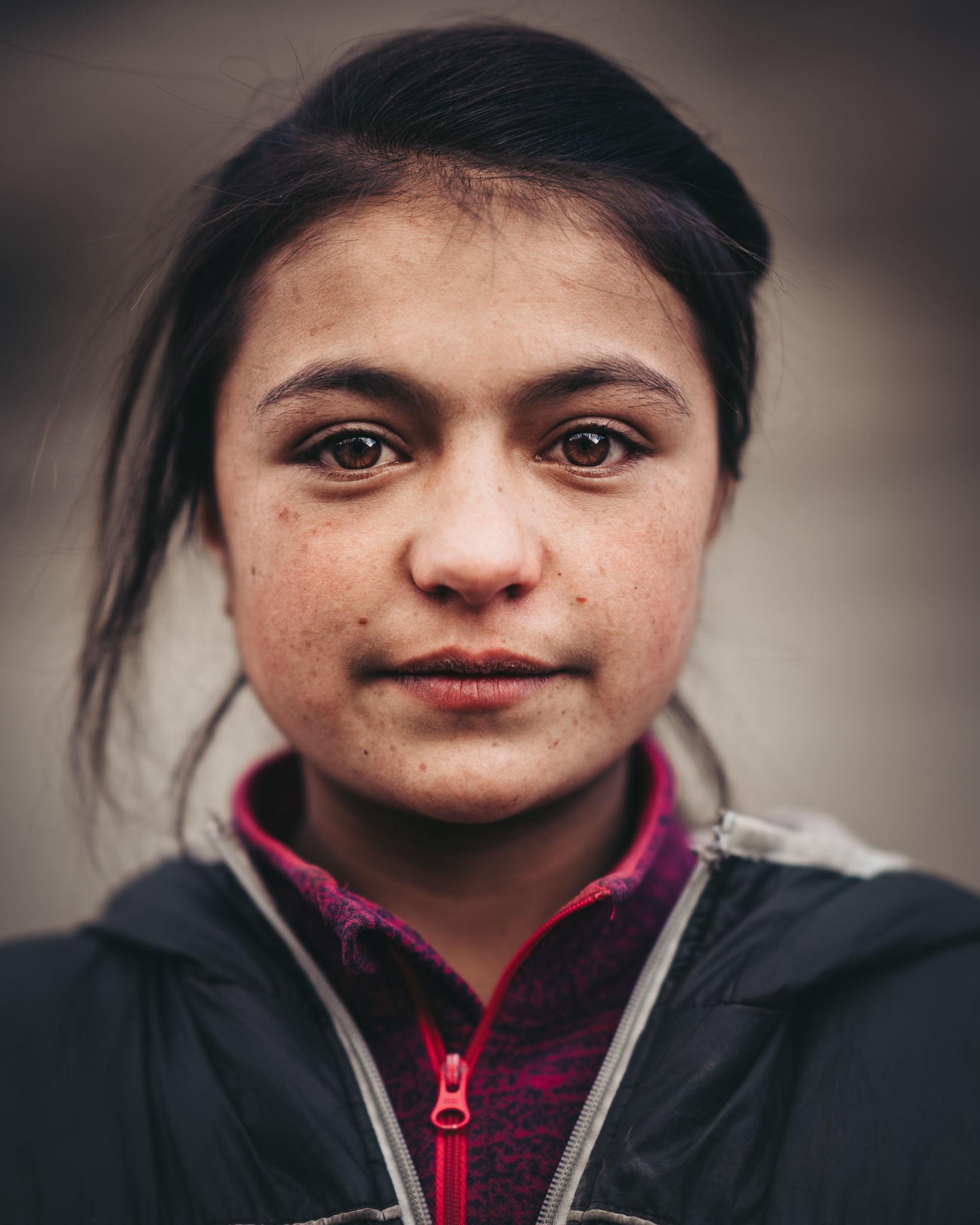 Nizar, who was sitting behind his mother, stated, "I want to become an engineer. I will make buildings."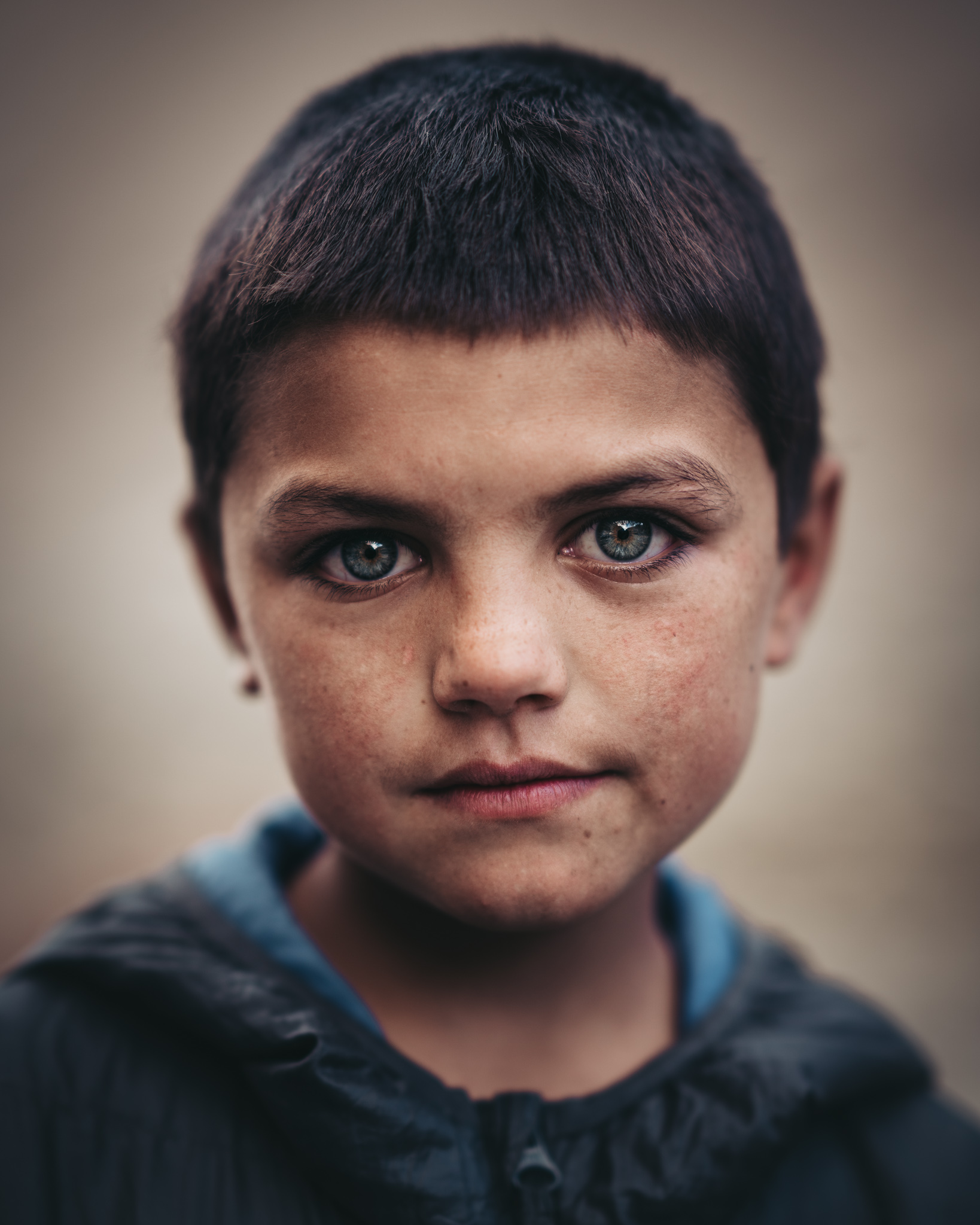 And the youngest of them all, Ghulam Mehdi answered, "I want to to be a helicopter pilot." He had once seen a helicopter fly over Shimshal. That's why. Or maybe because, a year ago, a helicopter couldn't rescue his father's corpse from the mountain.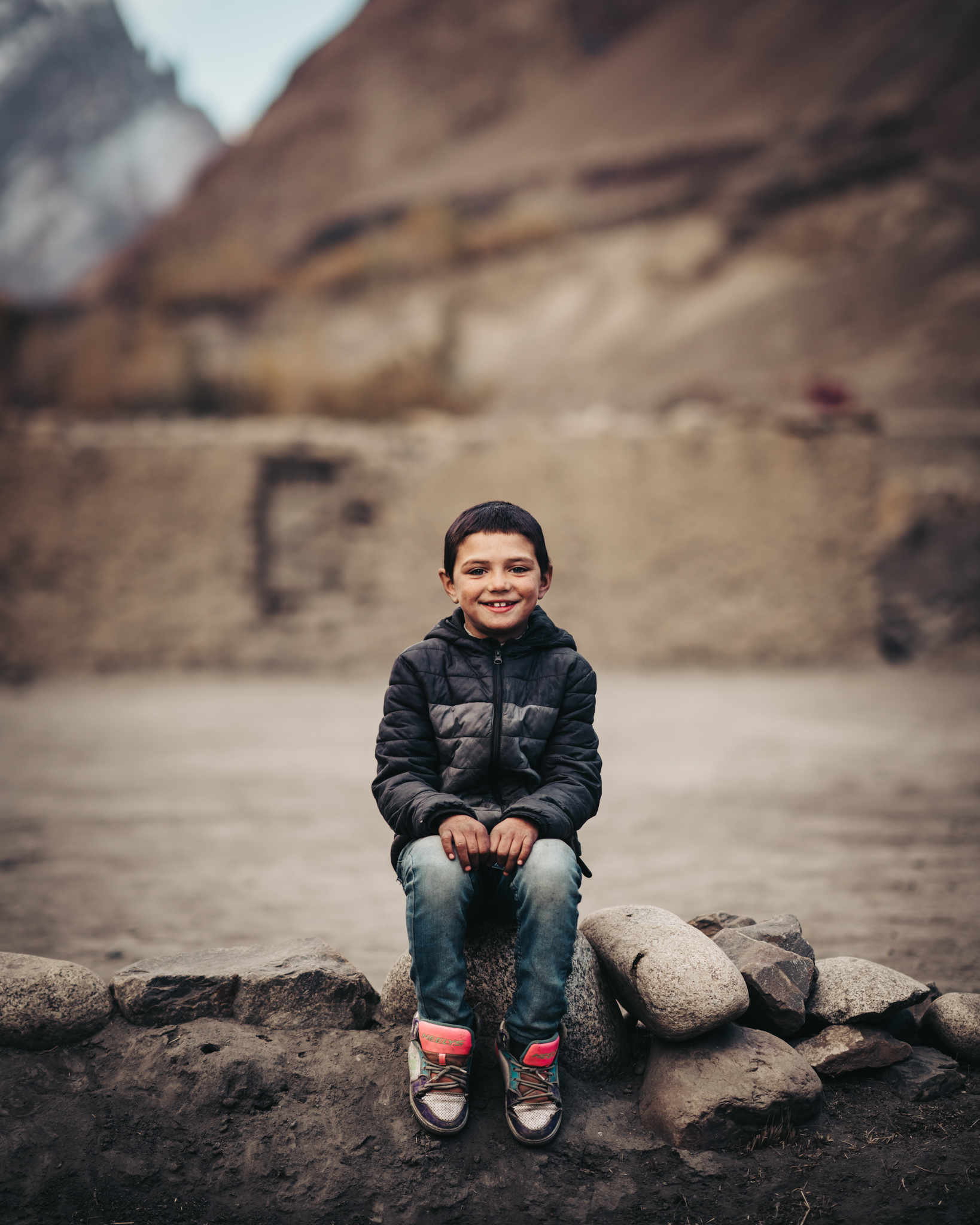 I was impressed by their response. "I am 43 but still don't know what I want to become, and look at you! You have so much clarity. Bravo!" I told them. They all laughed, thinking it was a joke.
To all those motivational speakers—who lecture others on how to discover their passion, who go around exploiting other people's vulnerabilities and sell them drugs for boosting positivity and resilience by yelling repetitive slogans of, "never give up; get out of your comfort zone; no pain, no gain,"—little do you know that there is a part of the world where "passion, positivity, and resilience" are not merely abstract concepts, but people personify them. How many of you have tried to survive every day, while nurturing dreams in your heart?
People of Shimshal do this, every single day. They must have learnt the virtue of patience from tall the mountains that silently face the storm and keep their head above the clouds.
Their women give birth in pastures at 4,700m altitude—their children play in crevasses—their men scale the highest mountains of the planet—some even go climbing barefoot—and their bare hands, tougher than the toughest steel, are strong enough to carve a road out of the steepest and the hardest cliffs without the use of any other tools.
It will be foolish to think we, the outsiders, delivered to this world by gynaecologists in private hospitals and raised on powdered milk, are more capable than them. For hundreds of years, the people of Shimshal survived isolated from the rest of the world. Instead, we go to them to seek guidance. They have something that no motivational speaker has or knows.
Something they share with the mountains, glaciers, rivers, the bumpy jeep track, yaks, and goats, they all have it inside them.
I tasted it in the Sea Buckthorn Berries on the way to Berkut hill that overlooks Shimshal valley. I heard it in the river gushing through the gorge as well as in the silence of Yazghil glacier.
And I finally saw it in the soulful eyes of Imtiyaz's children.
I cannot write about it for you have to go and discover it yourself. The only hint I can disclose is this.
It's the secret flame that keeps your heart warm in the long winter night!
……………………
We want to support Imtiyaz's family. Please contribute to our campaign: https://gogetfunding.com/support-mountain-people/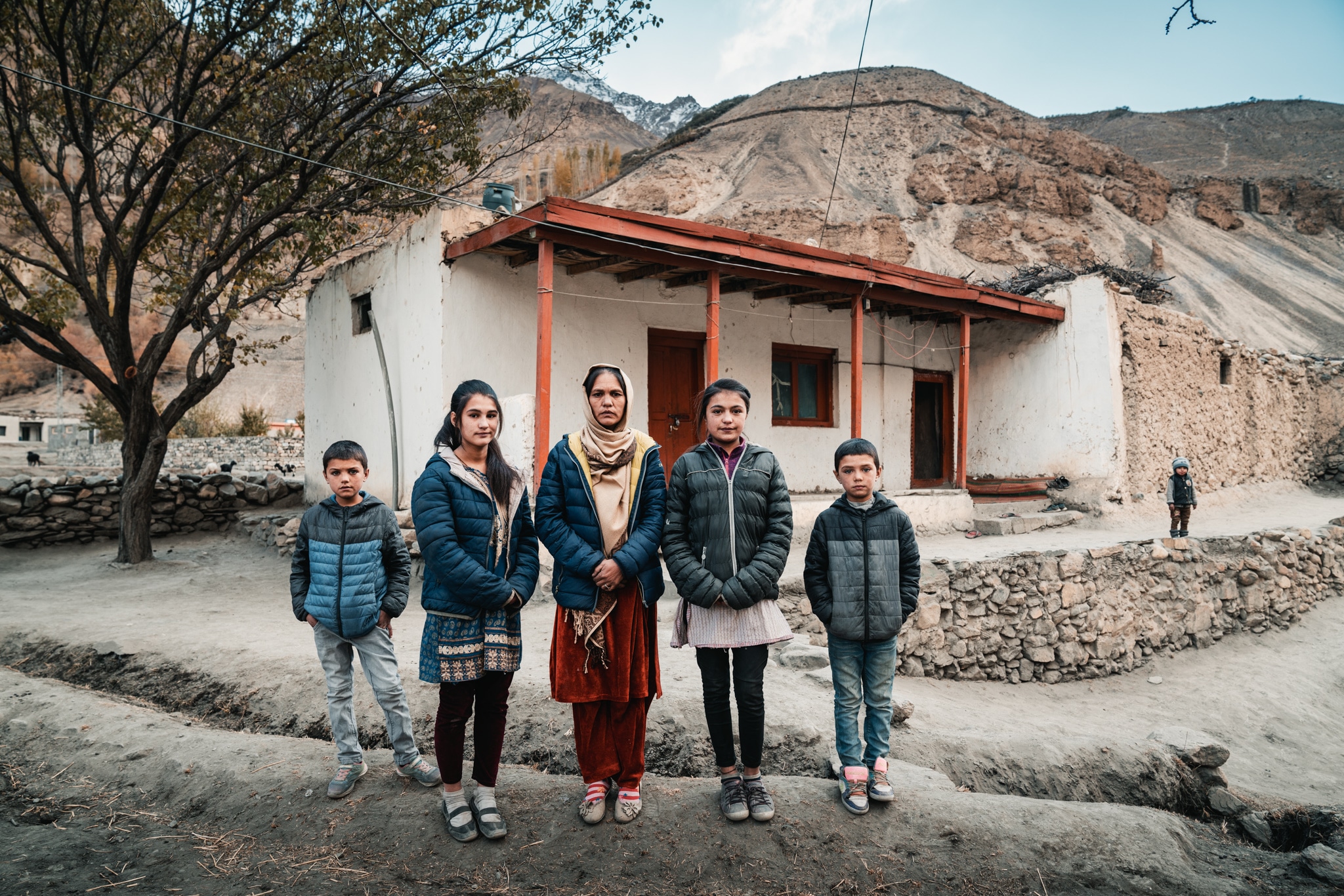 ……………………
Imtiyaz bhai's house.
Saad and I take off our shoes outside the house and enter through a door into the lobby. After passing through another door, we enter the main room of this traditional Pamiri house.
The room has white walls with cherry red door frames and wooden pillars with carvings. Its seven pillars signify seven Imams. The only light comes through the skylight built with five concentric squares. A wood fire stove sits in the middle of the room. The ceiling had turned black due to smoke. Red pillows with colourful embroidery lean against the wall. We all sit down on the red carpets next to the stove.
As soon as Imtiyaz's wife opens the stove's door and adds a wood stick, the fire comes to life. I look at the 4 years old boy Muhammad Ali Saani, who is Imtiyaz's nephew, and see fire flickering in his eyes. He has red cheeks and dry hands. His hands and face have spots of black marker ink.
He is gazing at me. He is wearing a dark grey jacket with a patch "P for Pooh, The Best Friends." Through the skylight, I see a flock of birds flying against the blue sky.
Nearby, Imtiyaz's sister in law is rolling Rotis that Zeenat cooks on the hot pan placed over the stove. It's quiet inside. There is just a rhythmic sound of the rolling pin rubbing against the rolling board for making Rotis and the white noise of the fire.
On one pillar hangs Imtiyaz's portrait, taken a few years ago. His eyes were deep, soulful, and expressive.
Little Muhammad Ali goes to sit in the right corner of the room around a low table. In front of him is a cup, next to him is a panda plush toy, then a teddy bear lying face down on the table as though he had passed out.
Ali is sitting there as if he is chairing a meeting. Once in a while, he glances at us and smiles to acknowledge our presence.
The family serves us Chilpindok, a traditional dish from Shimshal, made with homemade ghee.
Zeenat pours tea into two cups with elegance. They have the same quantity of tea, about one inch below the rim. But when we receive the cups, they are brimming with the tea. How did that happen?
Muhammad Ali joins us. He calls himself M.A. He dips a biscuit into his cup and eats it. He lifts his cup and sips tea like an old philosopher.
In the dim light, his eyes glow like two candles.