Annapurna Camp 2 / Elevation 5,515m / -11ºC
Yesterday Sirbaz and Joshi estabalished Camp 2 at 1:30 pm. Six hours passed by with them tucked in their sleeping bags. Each minute felt like an hour in the cold silence of Annapurna.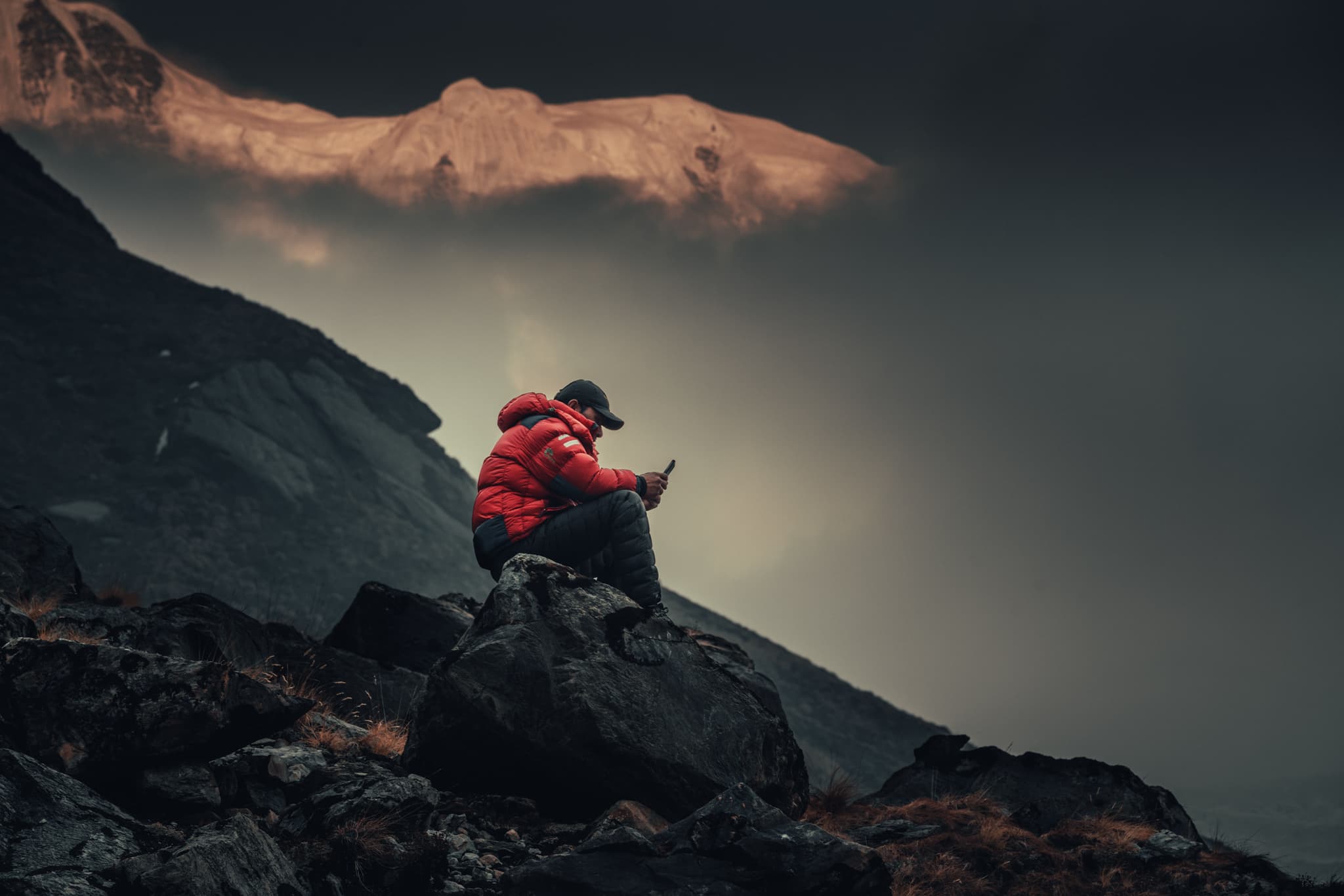 Sirbaz took out his phone inside his sleeping bag and started flipping through photos with shivering hands. His thumb stopped on one particular picture. A smile appeared on his face.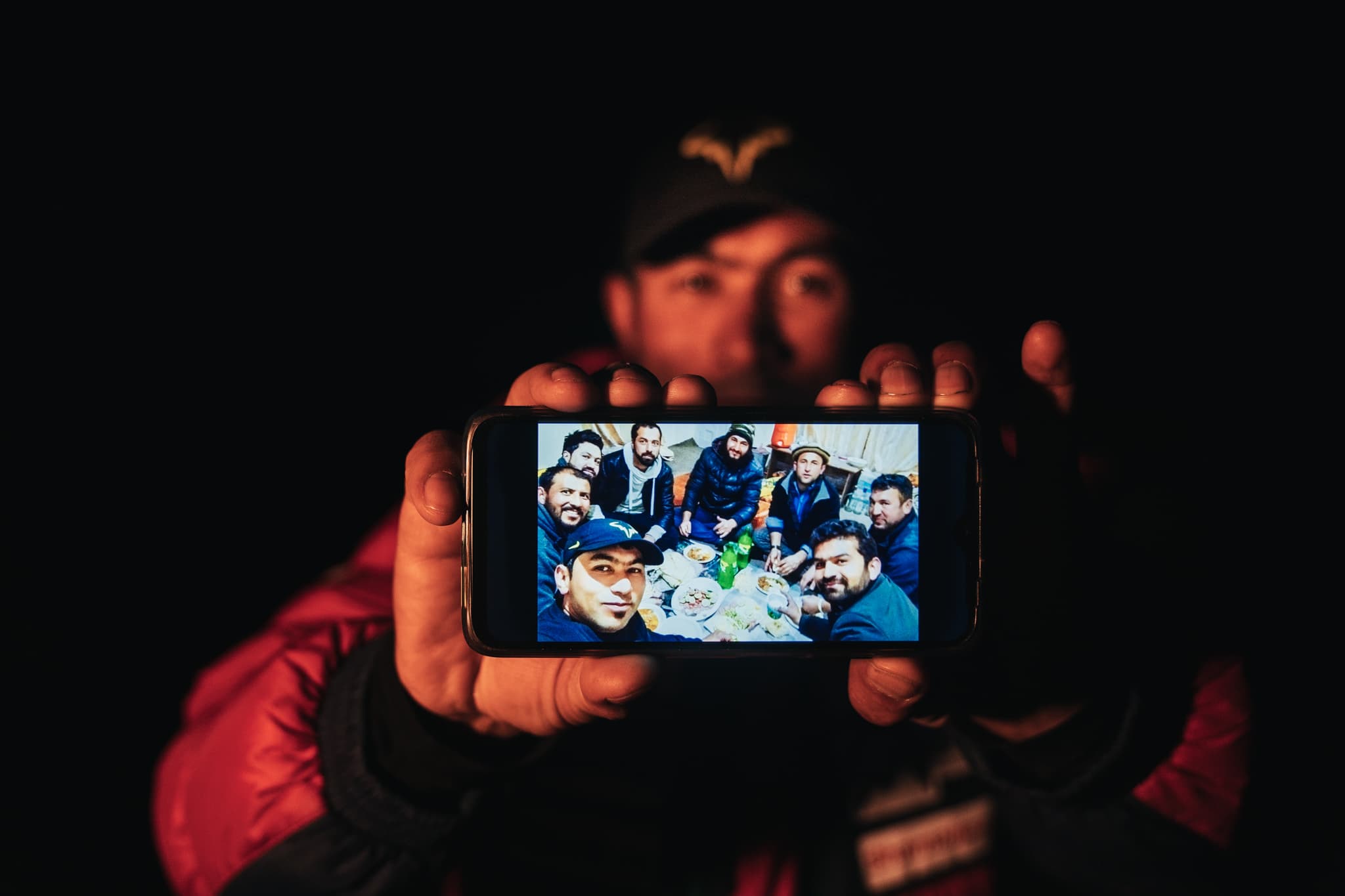 It was only a few weeks ago that his chilhood friends had given him a farewell dinner in Hunza.
"Each one of them has a unique place in my life," he thought to himself.
"Inam Uddin: He is not only fond of eating sumptuously but also giving feasts.
"Masood: He is my mentor. He taught me how to drive a motorbike. He used to organize our outdoor trips. He has always supported my climbing ambitions. I can always share my secrets with him.
"Nasir: He was my scout leader. He has done a lot for our youth with regards to scouting.
"Moin: We studied together till intermediate. His father passed away when Moin was still a child. We both saw tough times and used to do labour work together.
"Khan Alam: He is short tempered. He gets angry in a moment and also becomes friendly in a moment. A very good hearted person.
"Mir Afzal: He would make a volleyball for us from socks.
"I miss other friends too, especially the four ones who are not in this picture and live overseas. After each expedition, they give me a warm reception in my village. I remember the tough times we all went through and those childhood days. Everyone of them went their way. Now some run businesses, some are government employees, and some work in private offices, but my fate was to climb mountains.
"What if we can go back in time? When we used to bathe in a pool without knickers. We would play from morning till evening. How our parents used to scold us!
"And those special occasions, when we used to illuminate our mountains with lamps. Now after many years, I am still in the mountains, albeit different ones. Countless stars and a big moon are watching over me, and so is Mt Annapurna from an incredible height.
"I have only one message for this peak, 'give lots of love to my dearest friends!'"
---