Climbers cannot just push an 8000er mountain in one ago. They would have to gradually go up to between 5000-7000 meteres for conditioning before attacking the summit. This process to get used to the low oxygen is called acclimitization.
From the base camp, they would asend to establish Camp 1, spend a night there and return. After resting for a day or two at the base camp, they would start over and ascend further up to establish Camp 2. After a night there, they would again descend back. Likewise, they would establish Camp 3 and return.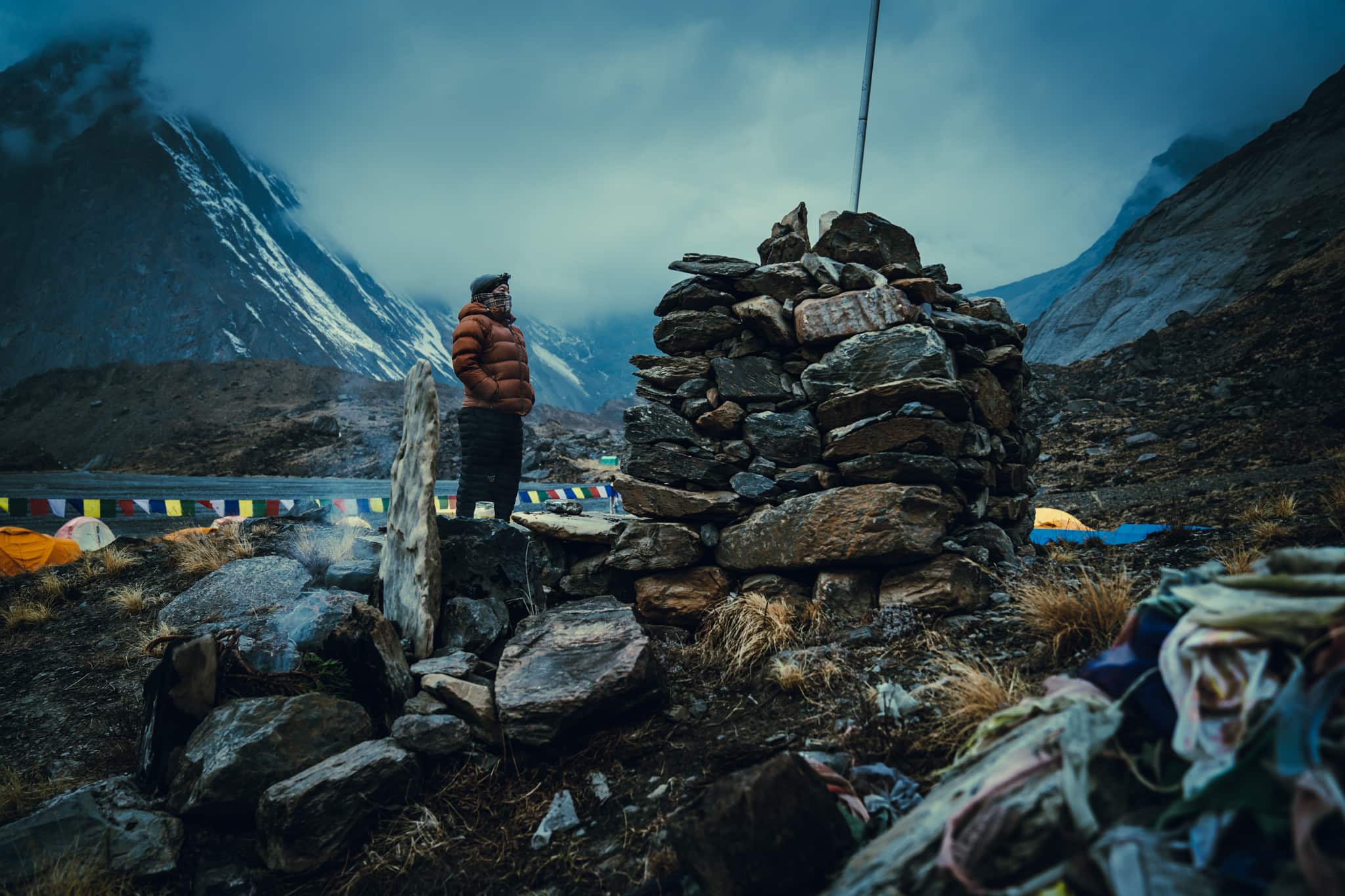 After establishing Camp 3, the climbers wait at the base camp for the perfect weather window for the summit push. When the opportunity comes, they leave the base camp and ascend to higher camps. They might have to establish Camp 4 on the way to the summit.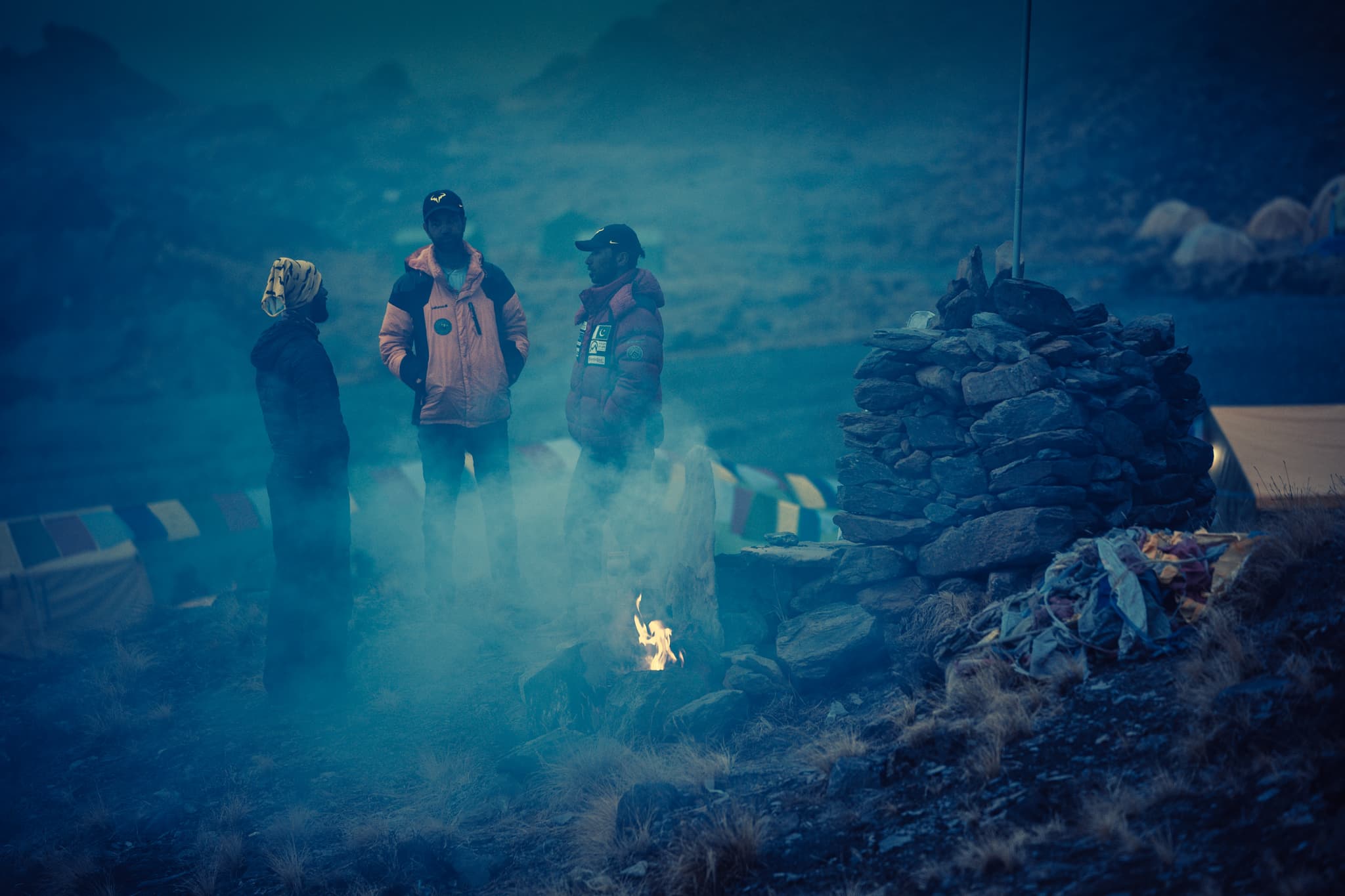 Thus, it might take 3-4 rotations on the mountain before the major assualt.
Sirbaz and Joshi completed their first rotation to Camp 1 (5,008 m) a couple of days ago. Today they left for their second rotation on the mountain. They are the first team this season to have established Camp 2 (5,550 m). While other teams are at Camp 1, they are the only two people at Camp 2.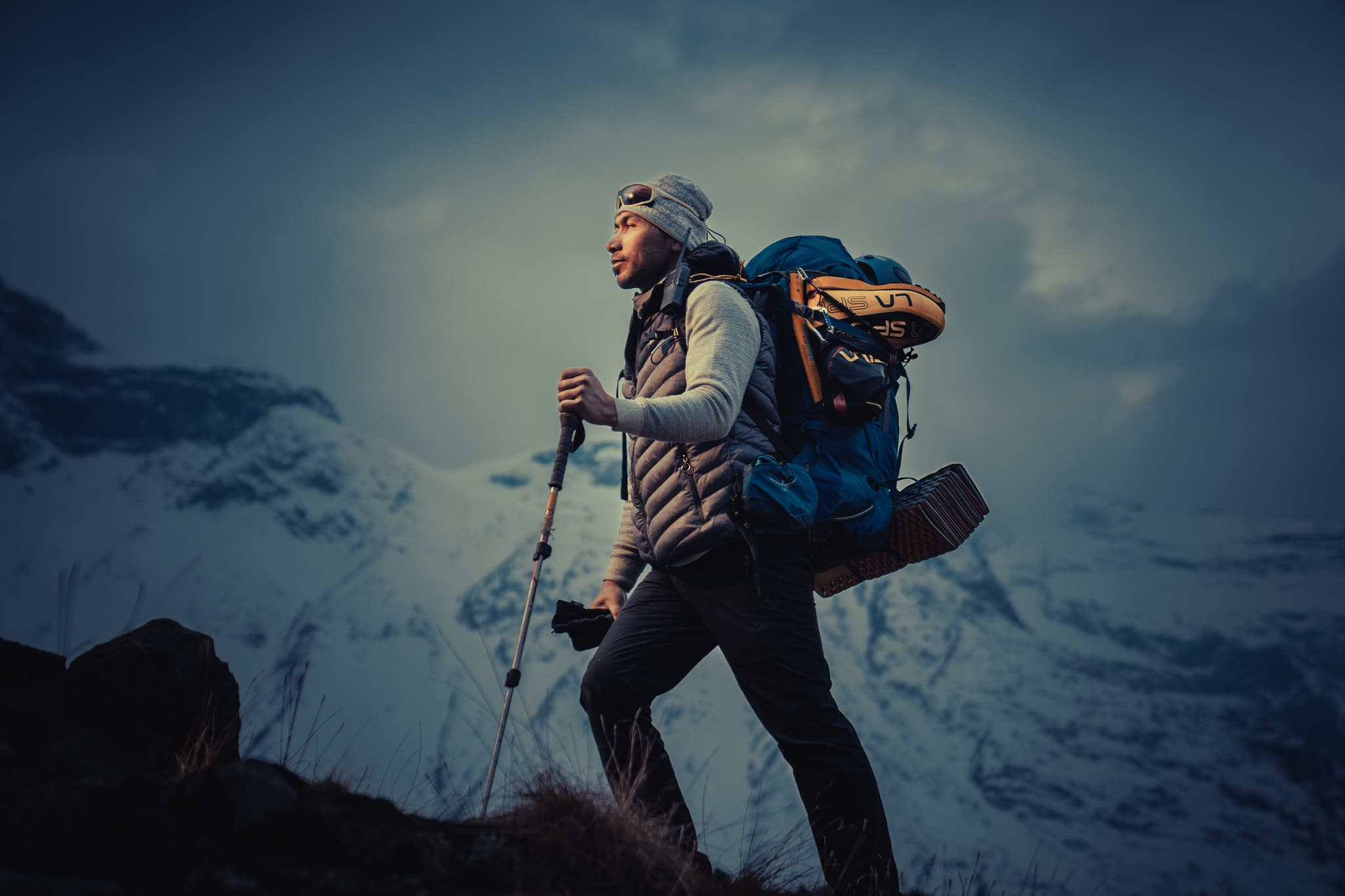 When the Annapurna peak glistened at sunrise today, the climbers said prayers and then joined the traditional Puja Ceremony at the base camp before leaving. It took them about six hours to reach Camp 2. It snowed a little in the afternoon and the cloud ceiling was low. They will assess the conditions tomorrow and will try to ascend a little more before making it back to the base camp.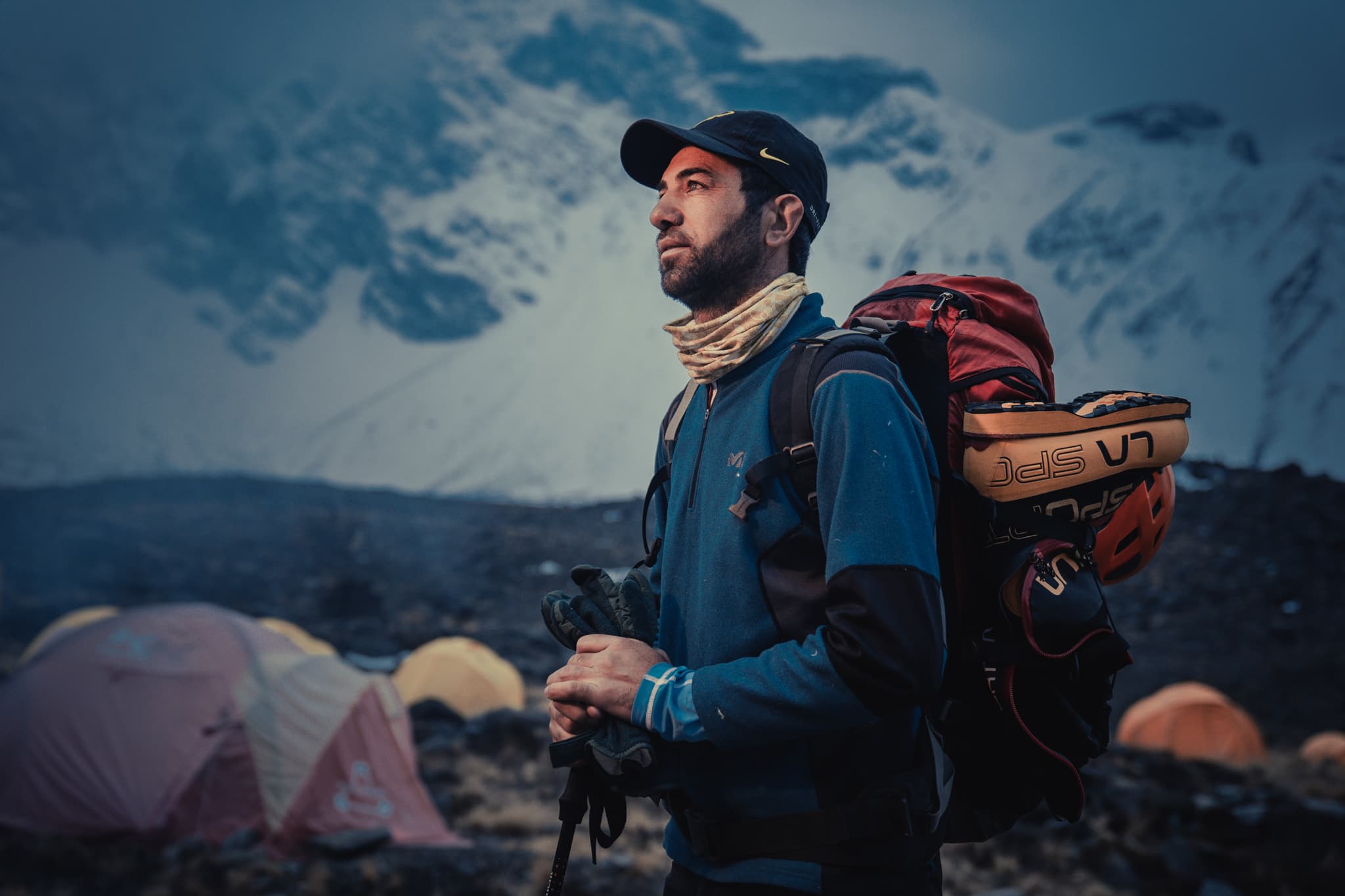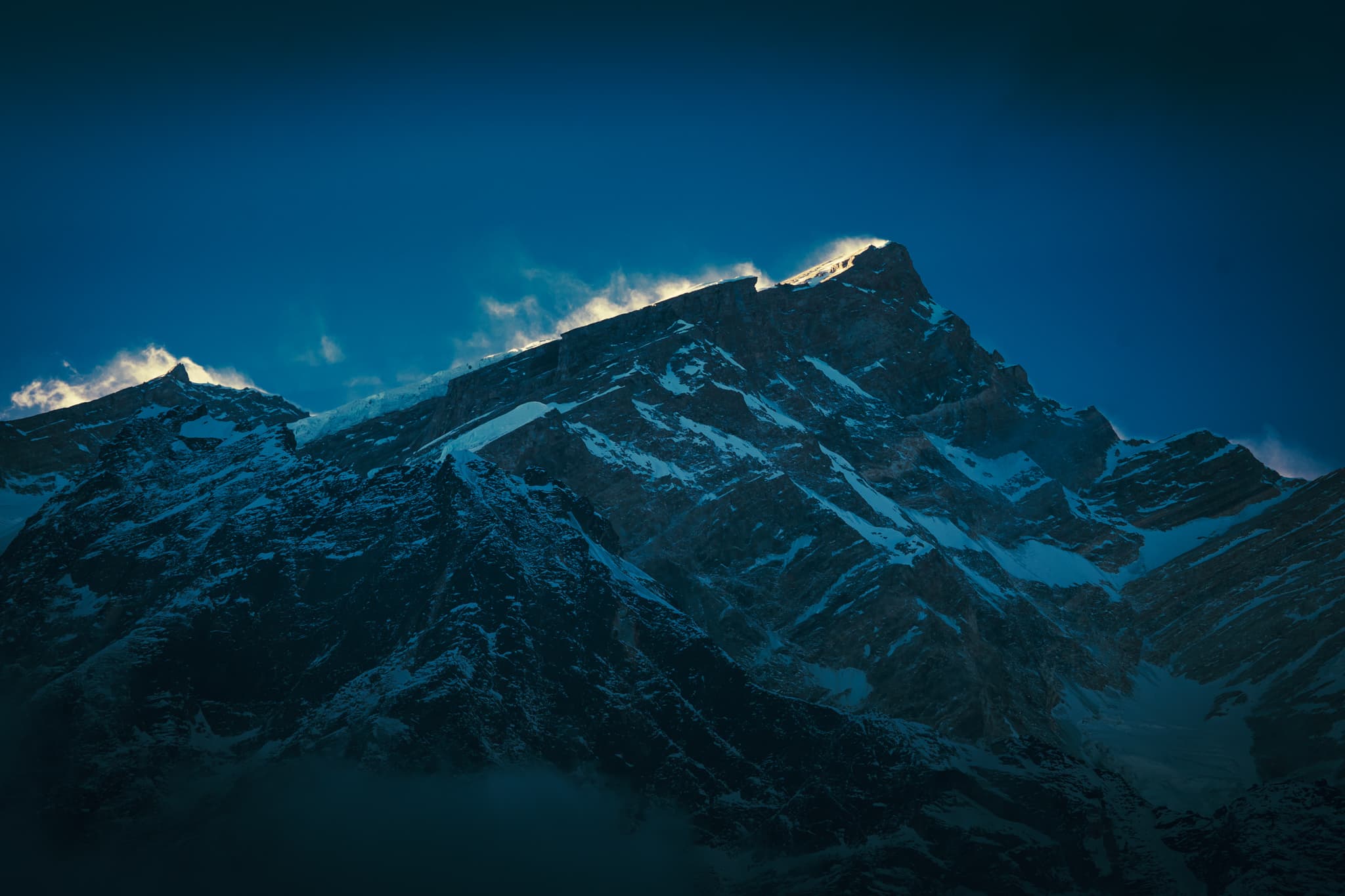 We want to thank everyone who has supported us on this expedition including our sponsors:
@ulahore
Shama Ijaz Foundation (@hassanijaz)
@sapphirefinishingmills
@manakyinc
@findmyadventurepk
@projectumano
@vegas_cosmetics.pk
@thurayatelecom