Today Sirbaz and Joshi returned to the basecamp after spending a night at Camp I. Here is what they have to say about the first rotation of Mt. Annapurna.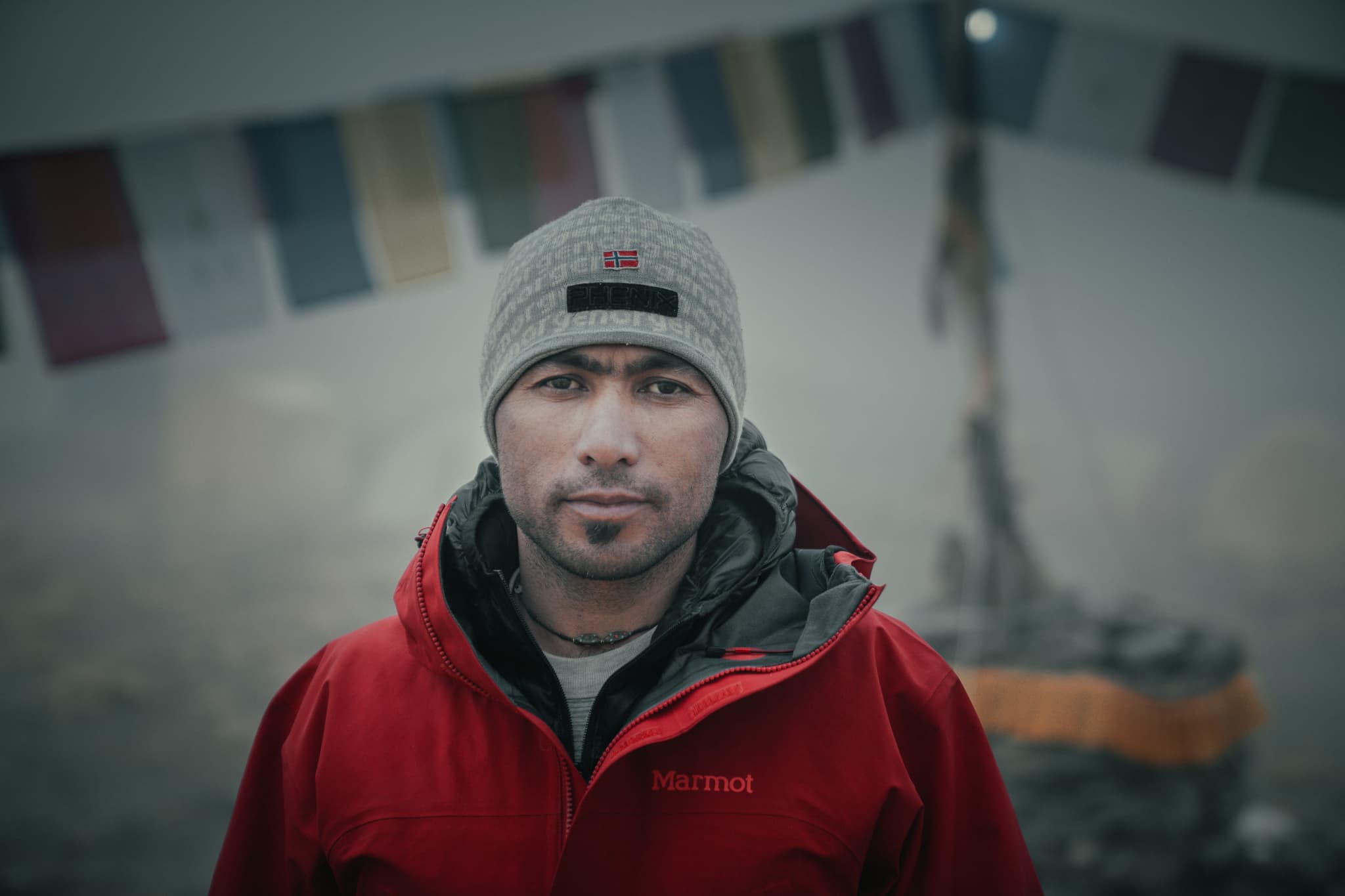 Sirbaz: I had heard a lot about how tough Mt Annapurna is, but yesterday I saw it. It was our first rotation to Camp 1. We had not reached the ABC (Advanced Basecamp) when we saw an avalanche in the distance. Our three Sherpas narrowly escaped from it. After some wait, we descended onto glacier and started climbing. We had gone two hundred meters up when I saw second avalanche coming to our left. I had never seen something like this before. It was massive and the spindrift put an incredible pressure on us. It shook us while we were attached to ropes. It lasted for two minutes and left us covered with ice.
After experiencing that, we were no longer afraid. We continued, but there was no rope after 70m. We went without rope for another 200-300m and established Camp 1 at 5,008 m. We melted snow and made tea. It snowed after 4 pm. At night, the sky cleared, and we could see moon shining above Annapurna. We ate Biryani and went to bed.
After a good sleep, we woke up at 6 am. Joshi made breakfast. We left at 7:50 am and started descending. The weather was great. We descended fast and tried to get out of the avalanche zone quickly. We were back at the base camp in one hour and fifty minutes.
We have now completed our first rotation. In the next 2-3 days, when the route to Camp 2 will open, we will go there and then descend to sleep at Camp 1. The day after, we will go back to Camp 2 and spend a night there. After that, we will return to the basecamp.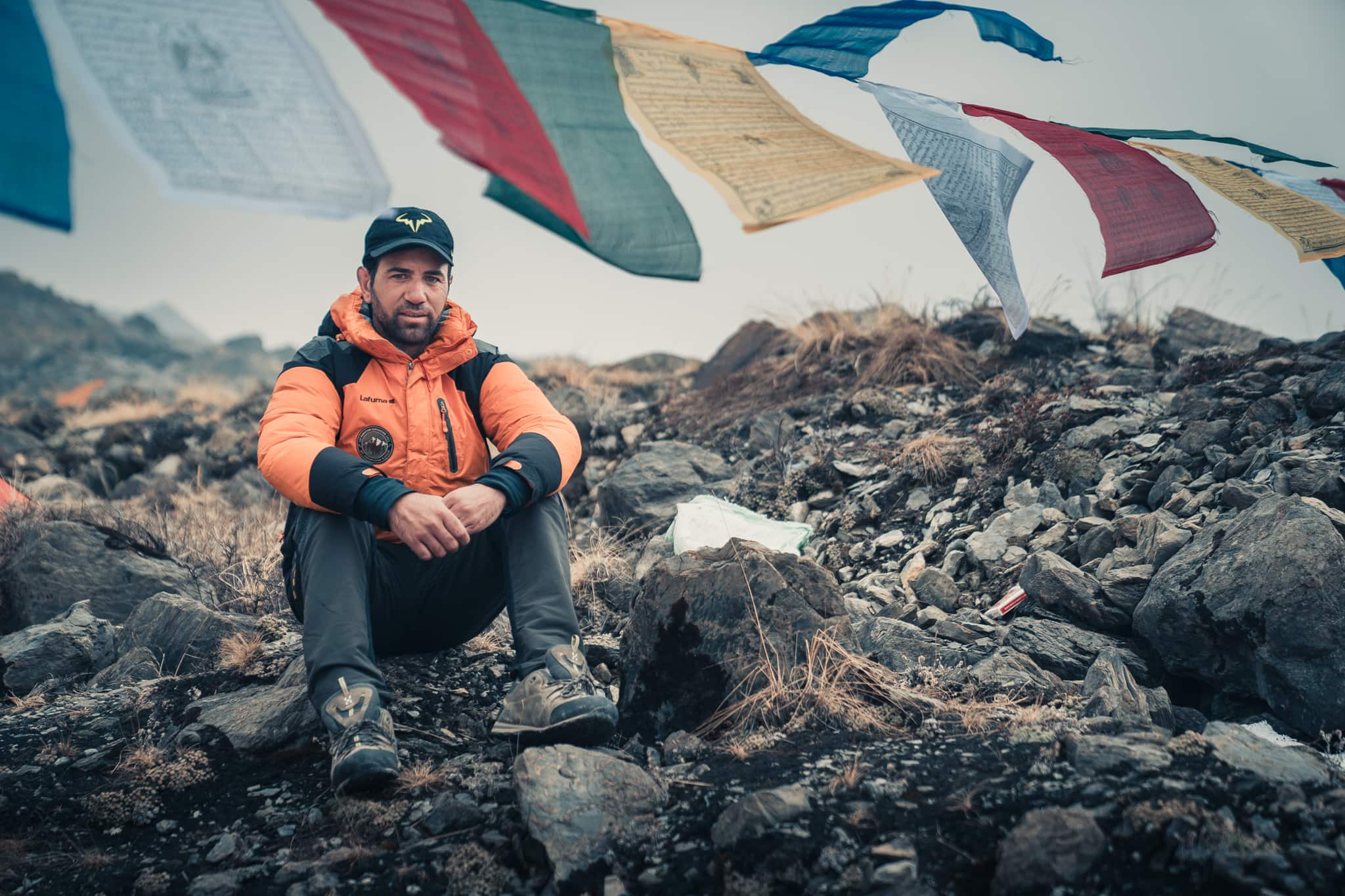 Joshi: We were near the Memorial point when we saw an avalanche at the glacier. We waited at ABC. Then we descended onto glacier and wore our climbing shoes. After climbing two hunderd meters, the avalanche came our way. I covered my face with the buff and looked the other way. Luckily we were not the center of it, but still there was a lot of pressure on our bodies. We continued climbing. There was no rope, but we made it to Camp 1 at 1:30 pm.
After spending the night, today we left our tent, sleeping bags, mats, and crampons at Camp 1 for our next rotation. Now we wait for our next turn.