Hello from Honduras!
Today I crossed the border from Nicaragua and entered Honduras, my 10th country on this route and 38th overall by bicycle.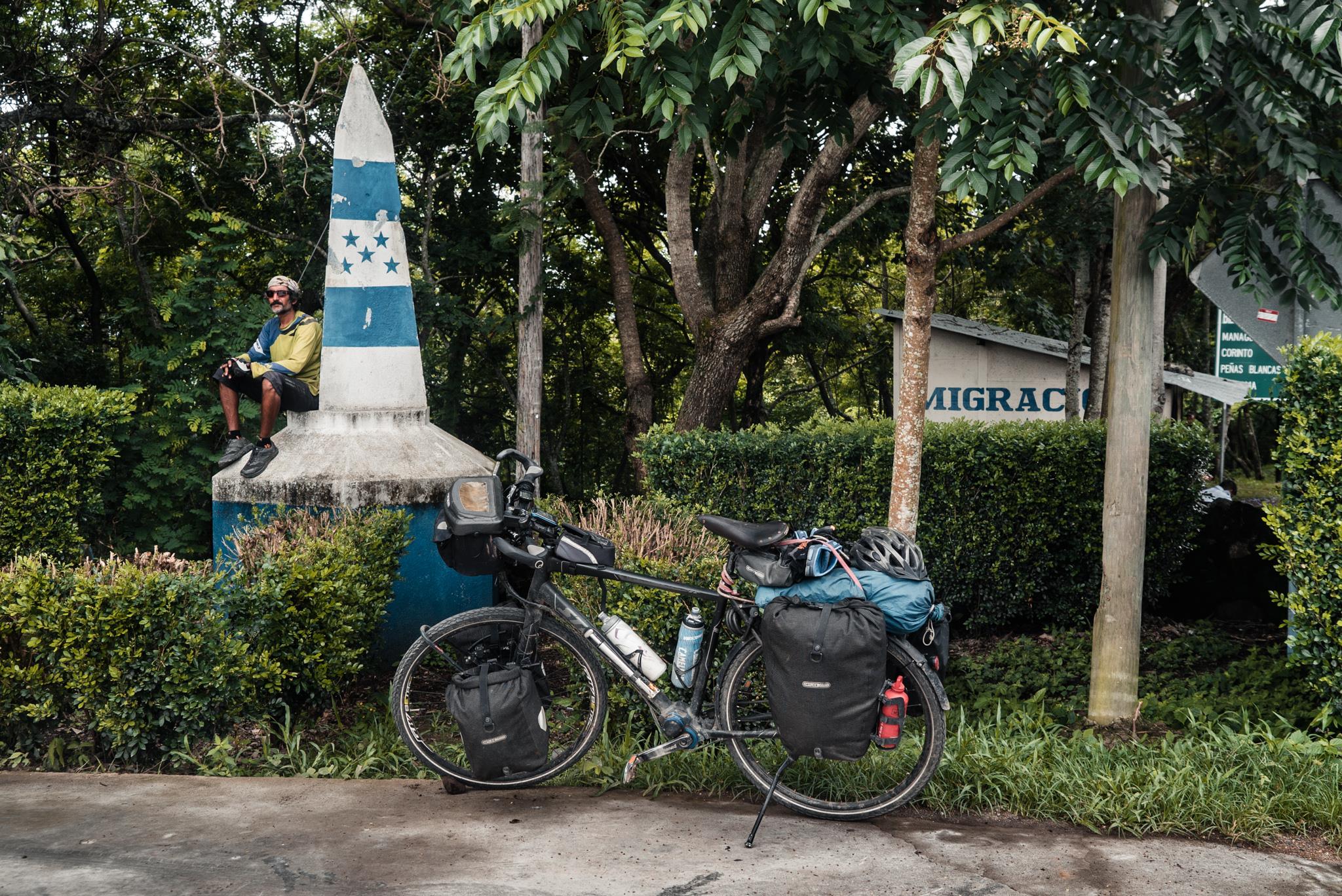 At the border, everything went smoothly, except when at the Honduras immigration, the officer wanted to see my Yellow Fever vaccination certificate. When I told him that I don't have it he asked me to get it from Managua, the capital of Nicaragua. But, there was a slight problem, I had already exited from Nicaragua, and even had I been allowed to reenter the country I was 250 km away from Managua.
"Please help! I am travelling by bicycle" I begged to the officer.
"OK, I will help you. 13 USD!" the officer wrote it on the paper and showed it to me from behind the glass panel.
"How much in Honduran Lempira?"
"100 Lempira"
I calculated in my head, it should have been 300 Lempira. "Great discount", I thought to myself as 100 Lempiras are only 4 USD.
I paid him the money and he gave me a receipt and a 30-day entry visa stamp on my passport. I thanked him but when I looked at the receipt it was worth 3 USD. "So, not a big discount after all", I thought to myself. Later I read on the internet that when coming from Nicaragua, this certificate is not required.
Anyways, after getting the permission to enter and taking a mandatory photo at the border post, I began cycling in the new country. The scenery on the Honduras side wasn't much different than of Nicaragua. The only difference I could spot between the two countries was that the Honduran men wore white Mexican hats and fancy dress shirts. Friendliness of the people across the border remained the same.
After 12 km from the border, I reached the first town San Marcos de Colon and decided to call it an early day when I saw thick and dark clouds on the sky.
In this picture, you see me sitting next to the flag of Honduras with two blue and white stripes. The blue stripes represent the Caribbean Sea and the Pacific Ocean. Five stars in the white stripe represent the five countries of Central America (El Salvador, Costa Rica, Nicaragua, Honduras, and Guatemala) with the middle star representing Honduras. These countries were part of the Federal Republic of Central America and the flag represents the hope that they may reunite again.
My ride in Honduras would be a short one as the next country El Salvador is only 140 km from here. There are a lot of pictures to share, but I will post them in the next photo-essay when I take a few days break somewhere.
Welcome to Honduras!
---