In Gulmit, I see a man carrying a rope on his back and walking with the help of an axe. He greets me with a smile.
His name is Ayub Khan. He is 85 years old. He is heading up the mountains to herd his goats.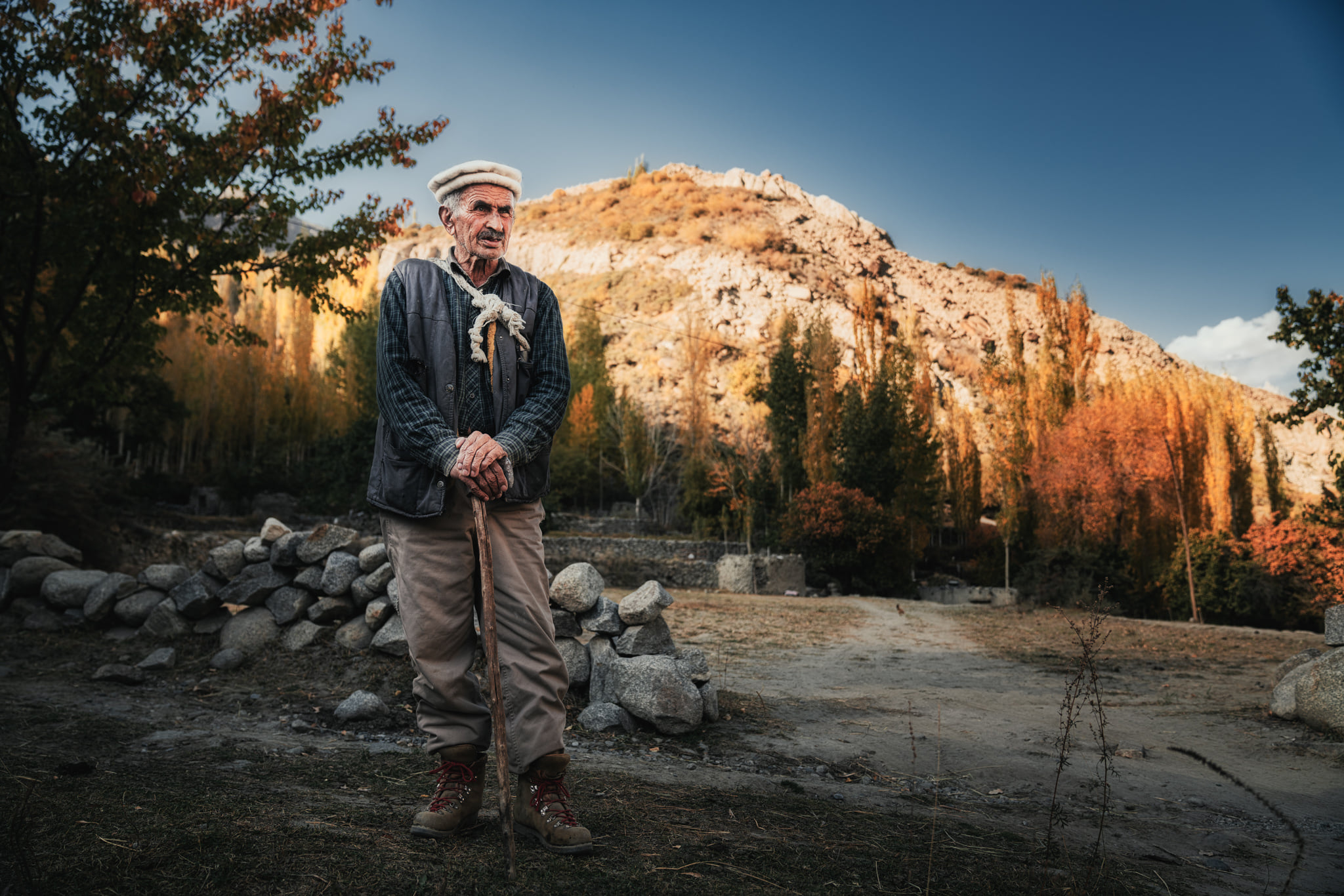 "I was a high altitude porter for 25 years. In 1957, I joined British photographer Alfred Gregory on his expedition to Dastgir mountain (7,885m). I went with him till 7,793-m. Unfortunately, he couldn't summit because of bad weather. In 1958, I went to Rakaposhi and made it to 6,400-m. There I slipped and lost my front teeth. Instead of leaving, I stayed there and came back with the team. Back then we would get 7 Rupees a day for carrying 25 kg of load at high altitude."
Today high altitude porters earn 3000-5000 Rupees (18-30 USD) a day.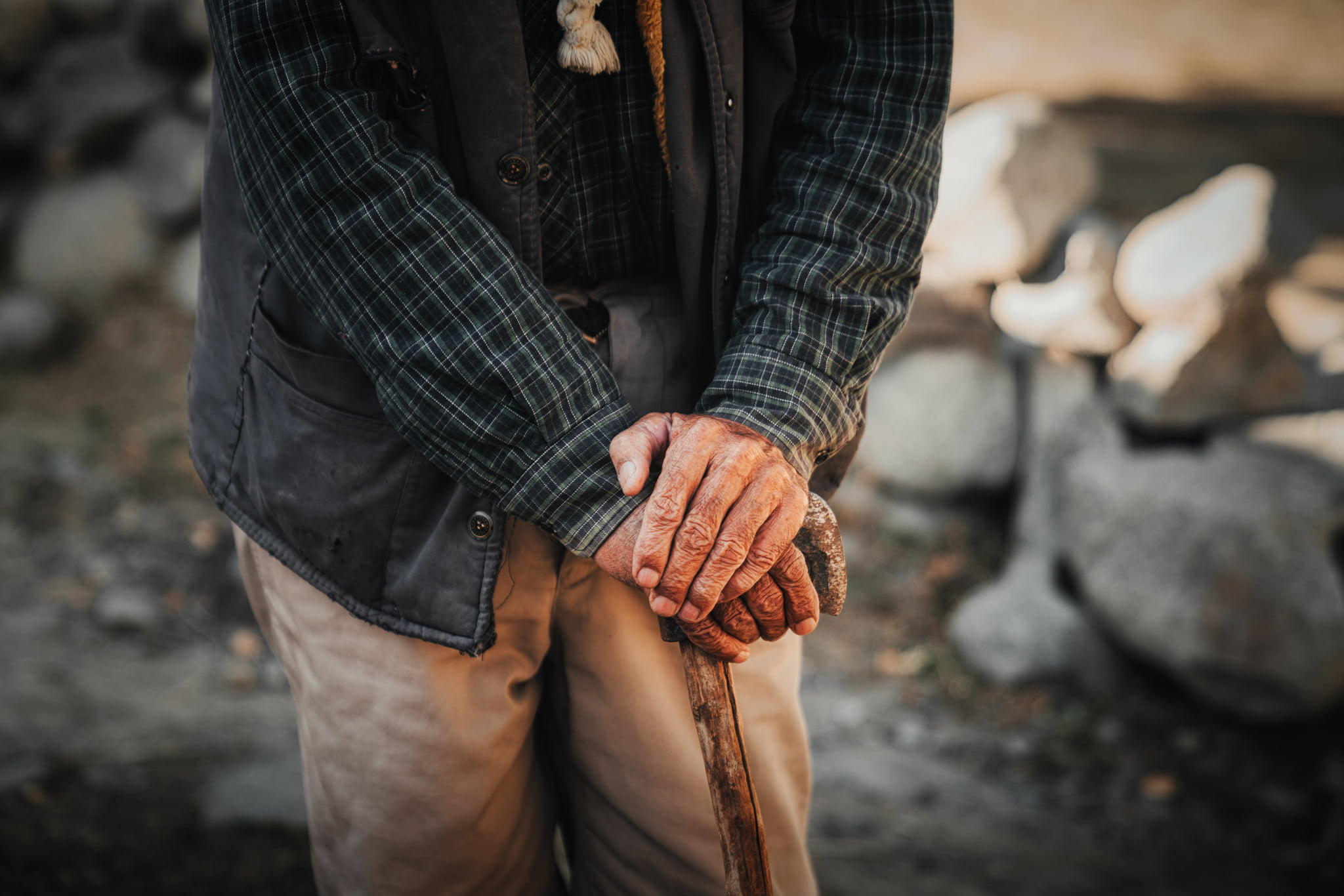 "When we are on an expedition with mountaineers, we also want to summit. But as we are the only breadwinners in the family, we cannot take the risk. We have no insurance. Who will look after our family if we are gone or disabled? Once I was on a Nanga Parbat expedition, one German member of our team died there. We couldn't even bring his corpse back. Two members got frost bites and had their feet amputated."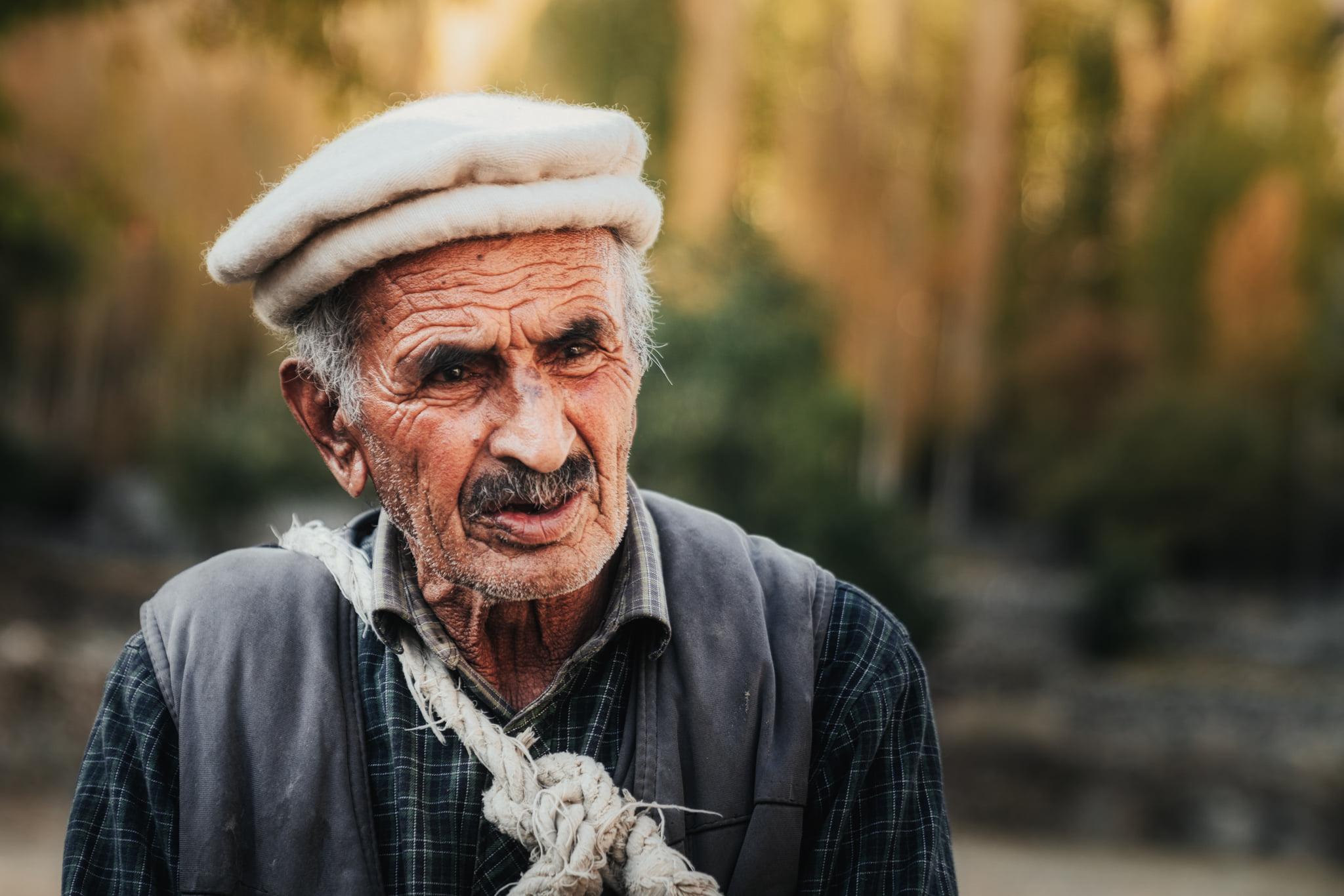 Other than low earning, the biggest problem for these porters is either having no insurance or limited insurance cover. A porter who lost two fingers on an expedition didn't get any compensation. His insurance only covered a fatal accident in which case his family would have received 200,000 PKR (1230 USD). For any other injury or even permanent disability, there was no compensation."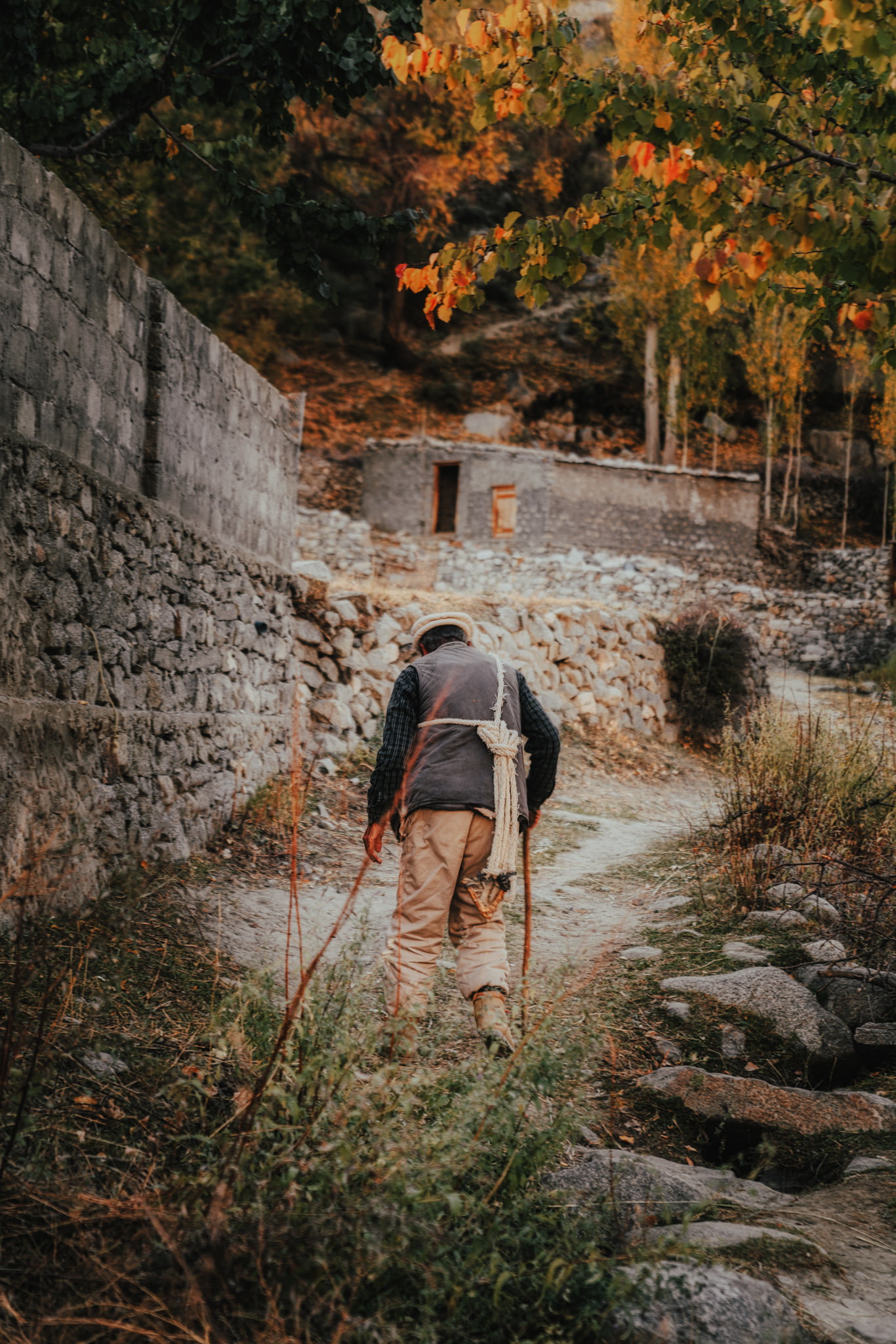 "So what do you do these days?" I ask him.
"I retired 7-8 years ago as a guide. Nowadays, I guide goats in the mountains," Ayub giggled.
"How much money did you save after working so hard?"
"Even after working as a porter and guide for 50 years, I had no savings. I went to the US and worked there at Dunkin Donuts for five years. With those savings, I built my house in Gulmit. In Brushuski, we have a saying, 'the soil you get from digging a grave is only for filling the grave. You don't save any extra soil. That's how I spent my life!'"