"We all thought it was our day. It was beautiful and sunny out there. We were only 500 metres from the summit, seven climbers strung together by ropes on a steep slope. The last thing I remember from the climb is the sight of our lead climber lifting his ice axe and sinking it into the ice. CHUCK! A second later, I heard a cracking noise and saw the ice sheet split. Shakila yelled, 'Imtiyaz bhai, an avalanche is going to hit us.' Imtiyaz uncle responded, 'don't worry, nothing will happen.' The next moment, something jolted us, and a mass of ice came crashing down our way enveloping, slamming, and choking us. We flew with the debris in a free fall. I no longer knew which way was up. I couldn't see or breathe. All I could hear was a long growling of the ice piercing into my head. I kept chanting, 'Ya Ali, Ya Ali.'"
On 17 June 2019, Nadeema was one of the seven members of Italian-Pak expedition pushing for summit of Melvin Jones Peak (5,800m) in the Hindu Kush Pakistan when an avalanche swept them down for 600m.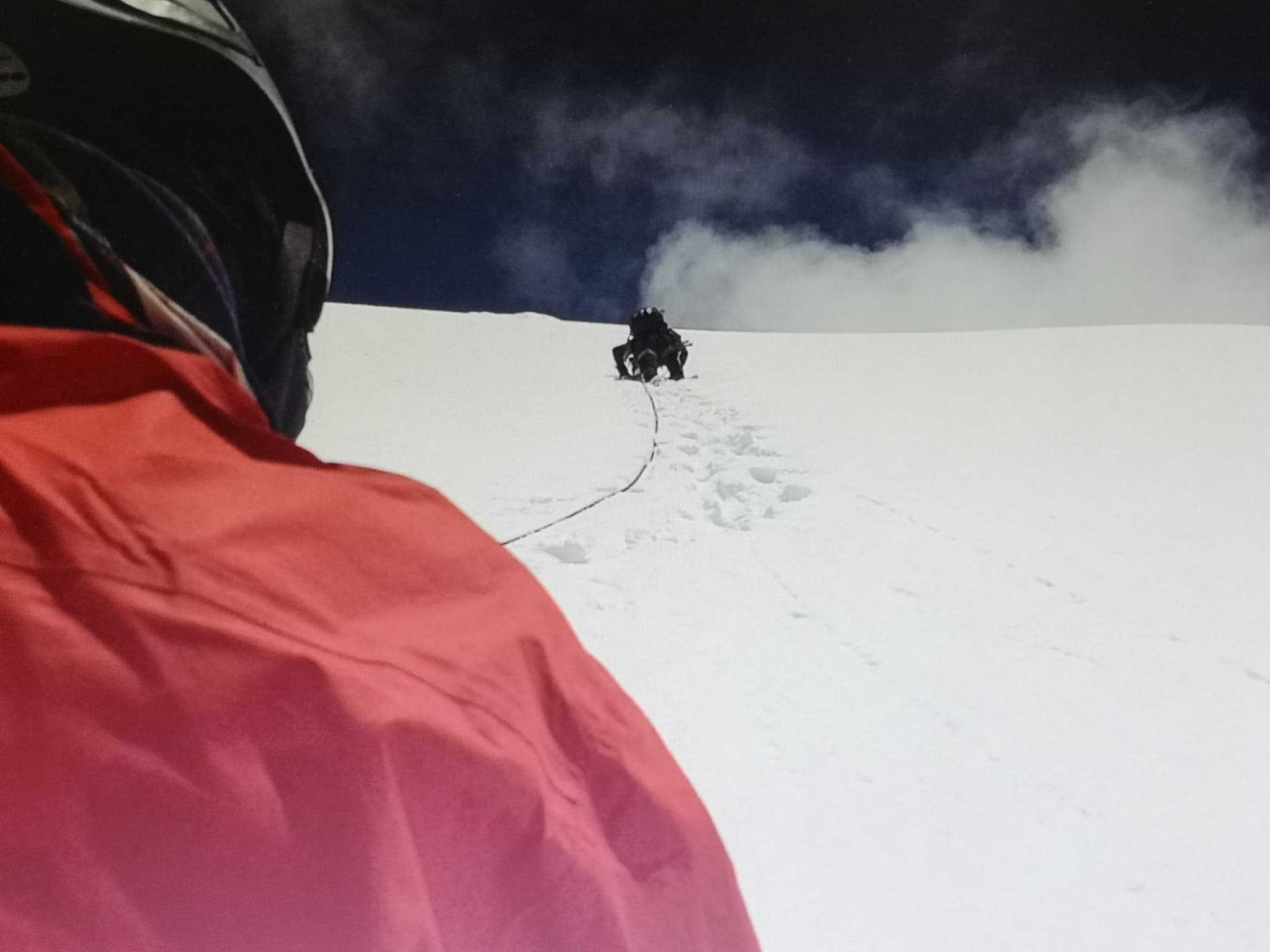 "When I came back to senses, I was coughing snow. I saw one Italian member whose face was streaked with blood. The snow below him had turned red. He was breathing heavily but still recording a movie using his phone. I looked back, and the mountain was naked. Then I spotted uncle Imtiyaz and detached my safety rope and went to him. His eyes were bleeding, and bubbles of blood were coming out of his mouth. His body was warm, but he had no pulse. I took his Buff bandana, and after wiping off blood, tied the Buff around his face. I didn't know what else to do with a dead body."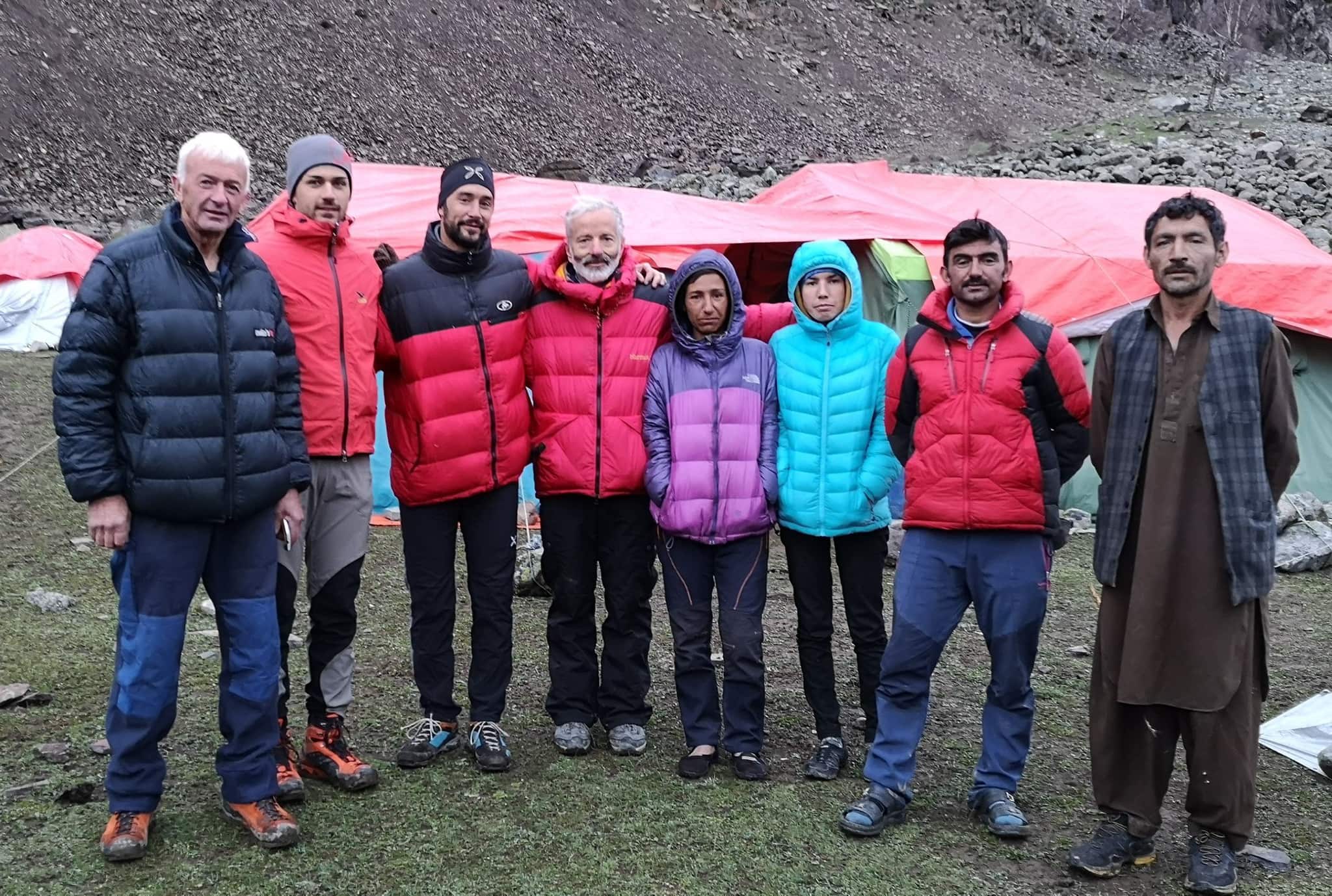 All three Pakistani members of this expedition were from Shimshal—Nadeema, the victim Imtiyaz Ali and his sister Shakila. After the accident, a helicopter rescue mission was able to evacuate six members of the expedition but couldn't bring the corpse of Imtiyaz due to bad weather. The Shimshal Community gathered their best climbers who conducted a rescue operation. Nadeema played a crucial role in giving them route directions on a walkie talkie. People lauded her for bravery and rescuing others even though she was herself injured.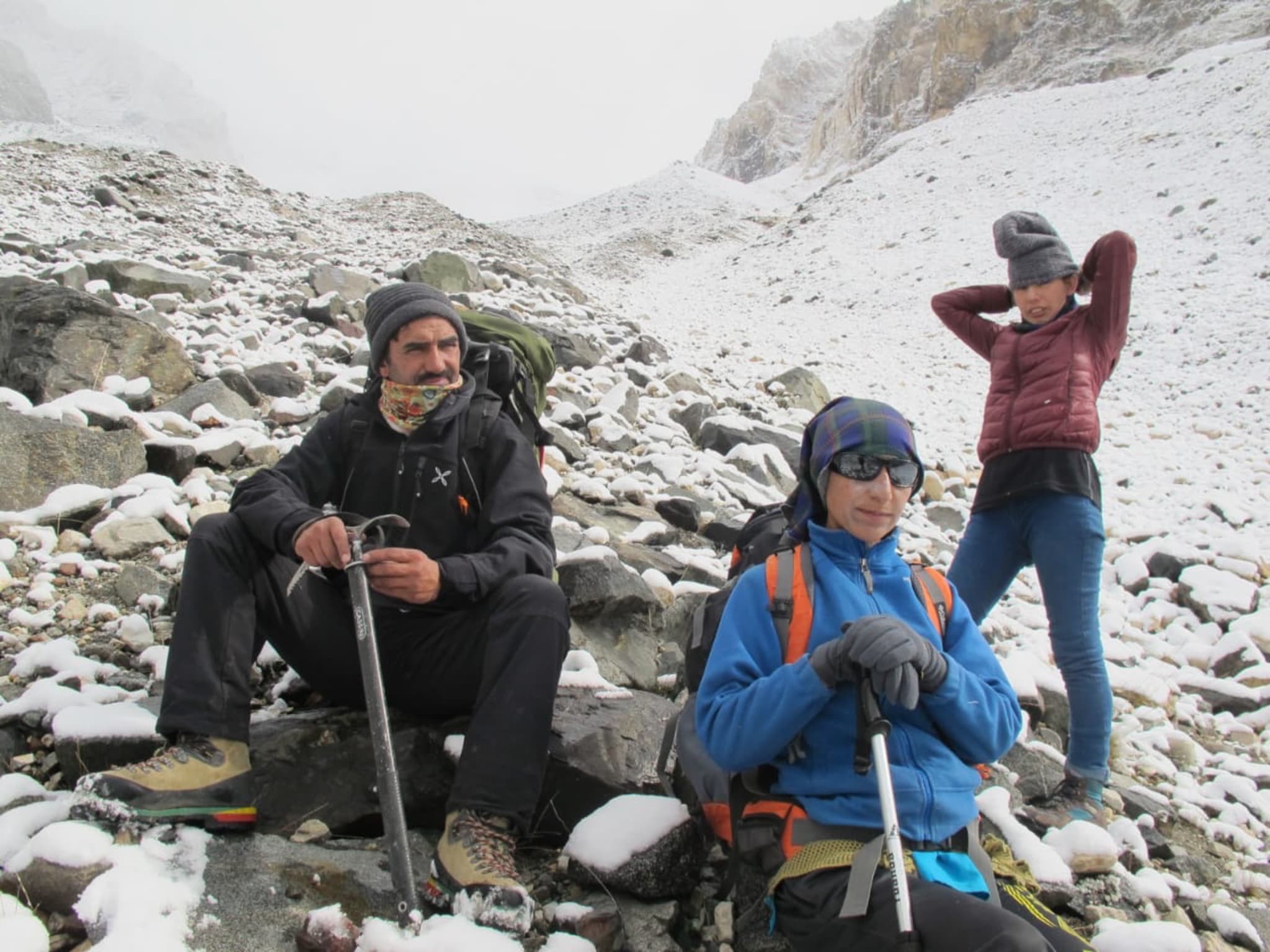 Despite facing such trauma, Nadeema remains determined and has not given up mountaineering. "Some relatives scolded me and asked me to leave climbing. They said it was a curse, but I would rather die on a mountain. I love the mountains."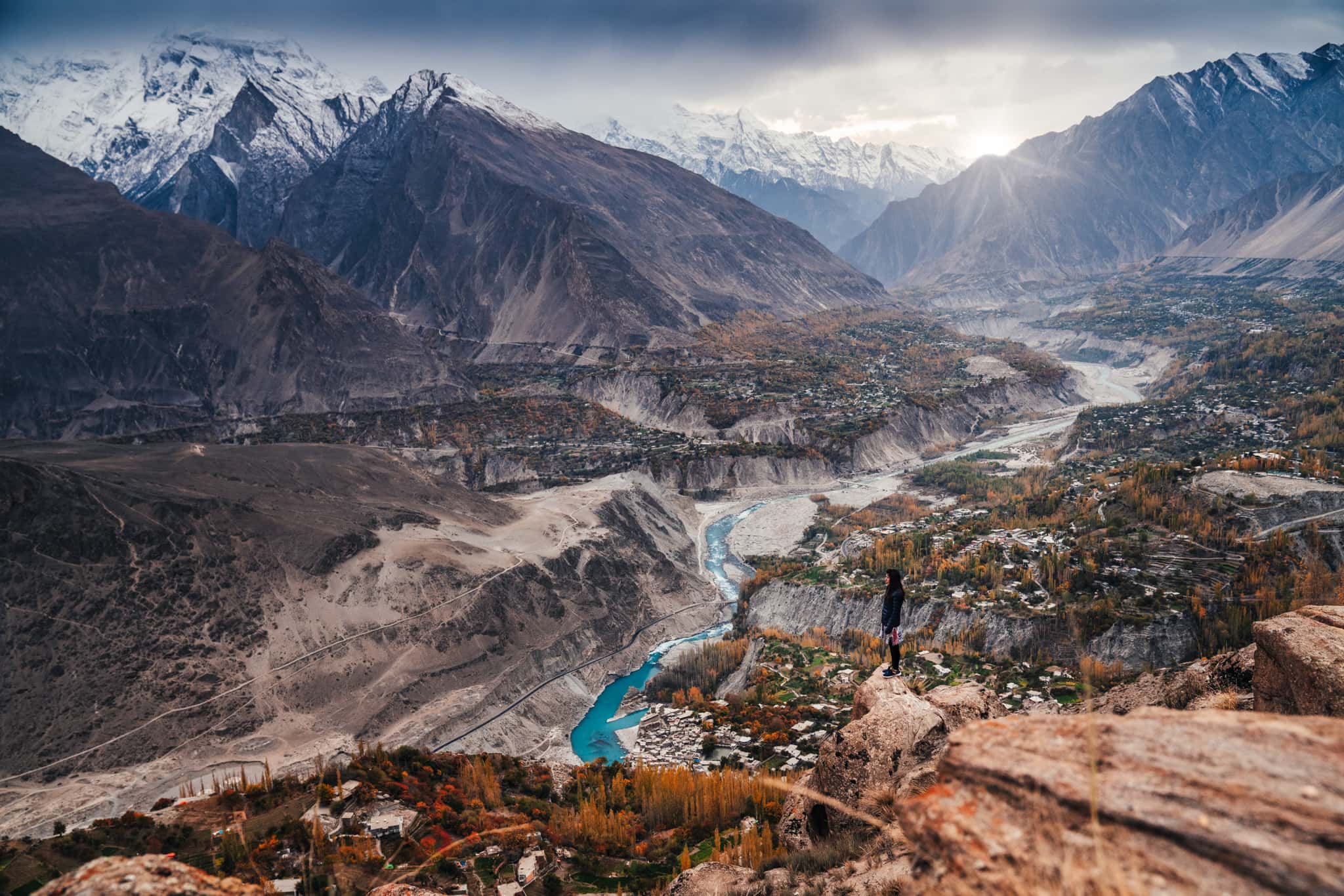 Scaling peaks is in the DNA of people of Shimshal. That's how they have survived the rugged landscape for so long. Besides, there are not many work opportunities in this small and remote village at 3100m altitude. Portering or mountain guiding is an important source of income for Shimshalis.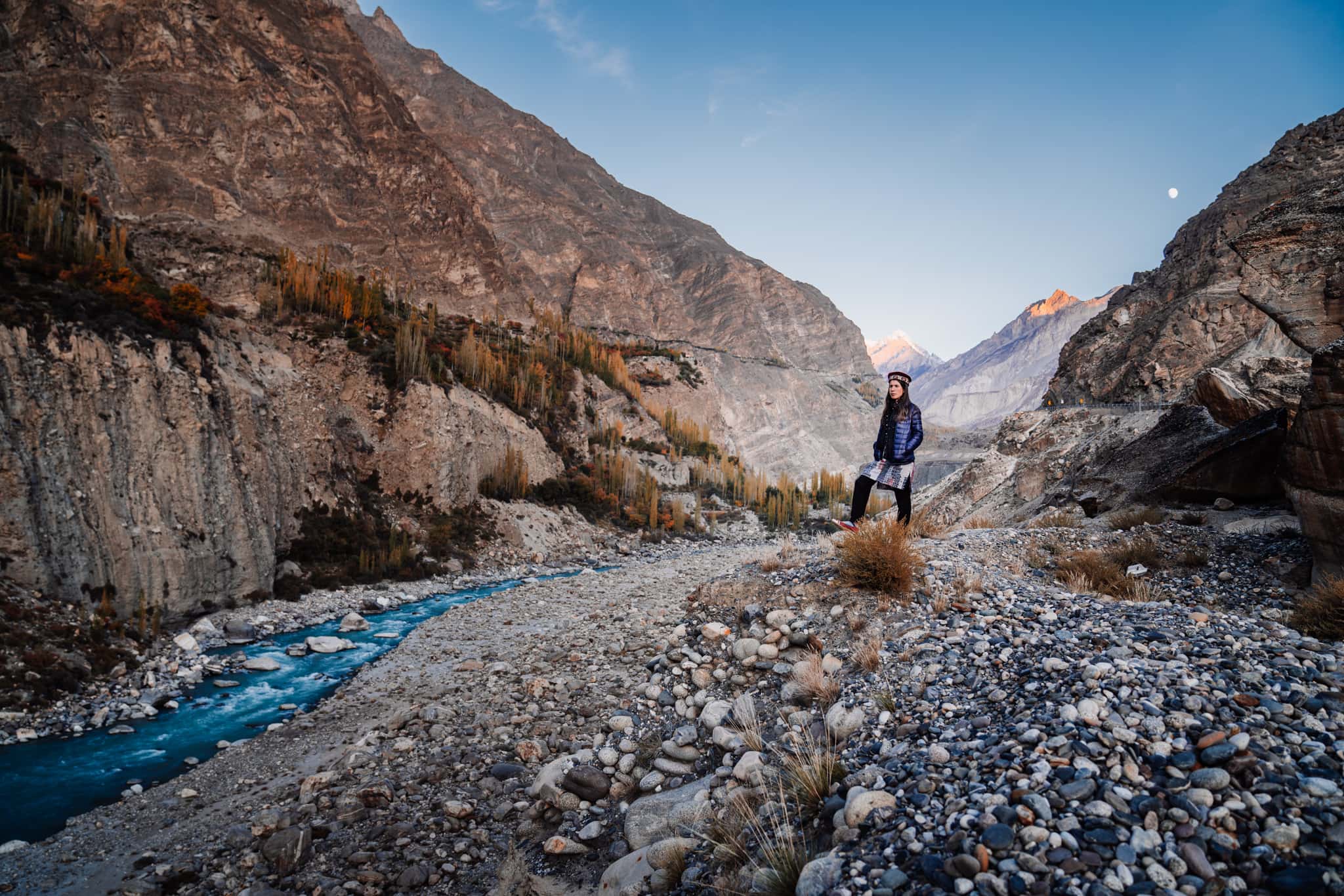 Nadeema has summited two peaks above 6000m with technical climbs and a 5800m peak, all in one week. She is one of the students of Qudrat Ali and ascended 5300m mountain Shifkteen Sar with a group of Shimshal girls who became the first women team to have summited the peak.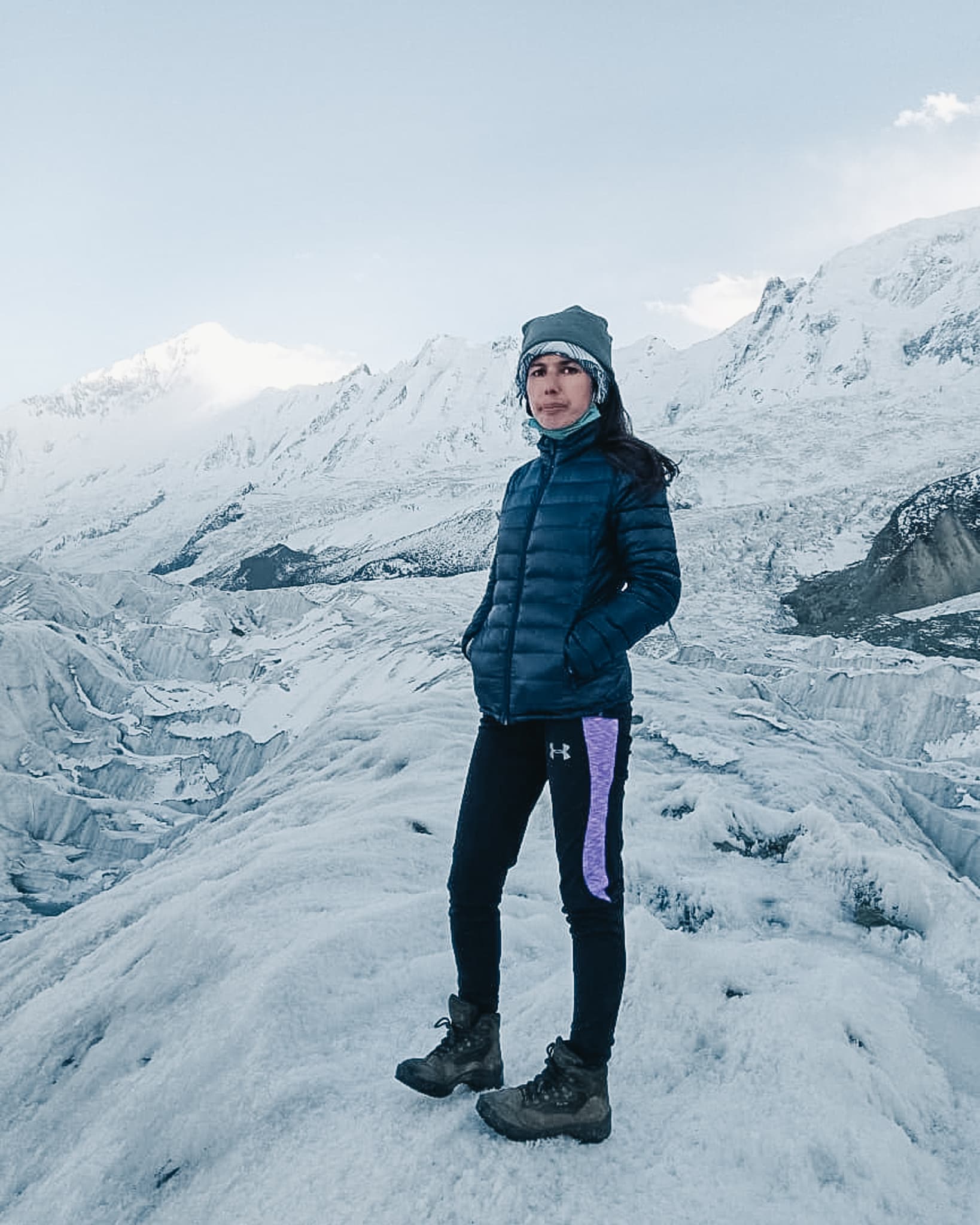 Since the tragedy, Nadeema hasn't taken part in an expedition. Now she is focusing on her 4th and final year studies of Tourism and Hospitality at Karakoram International University. She resides in a welfare-based girls hostel in Karimabad Hunza where underprivileged students of Shimshal pay 2,500 PKR (16 USD) per month for food and accommodation.
"Climbing K2 is my dream. No Pakistani woman has summited K2 yet. I want to be the first one."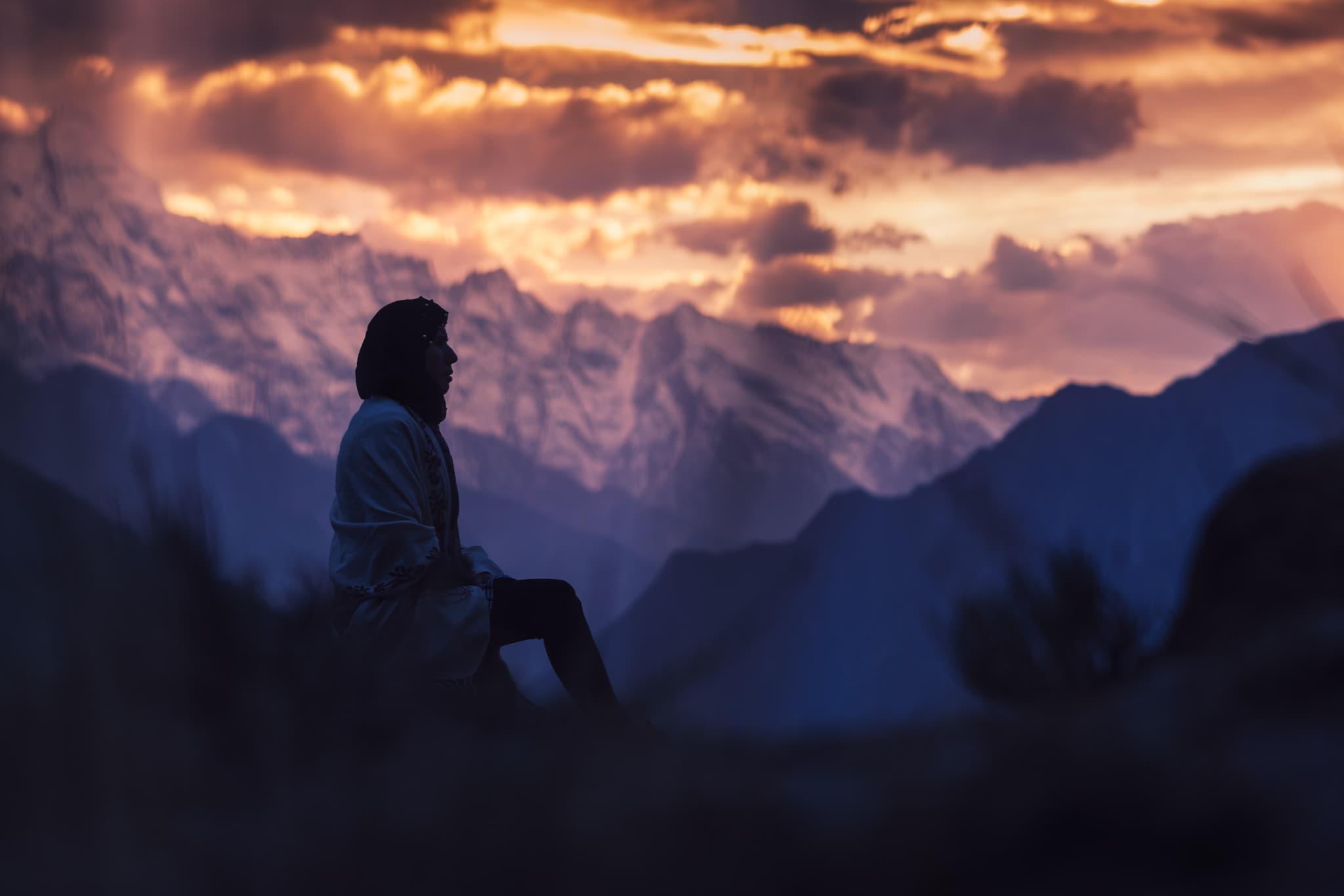 During the entire interview, I kept looking in her eyes, trying to find what makes her yearn for the mountains.
"When I first summited a peak, I saw the whole world beneath me. I felt ecstatic and forgot everything. I was in the company of God. I could see God in each and everything. I also believe when you pray on a mountain, your wishes do come true."
She had given a perfect answer in her soft voice, but my wondering couldn't rest.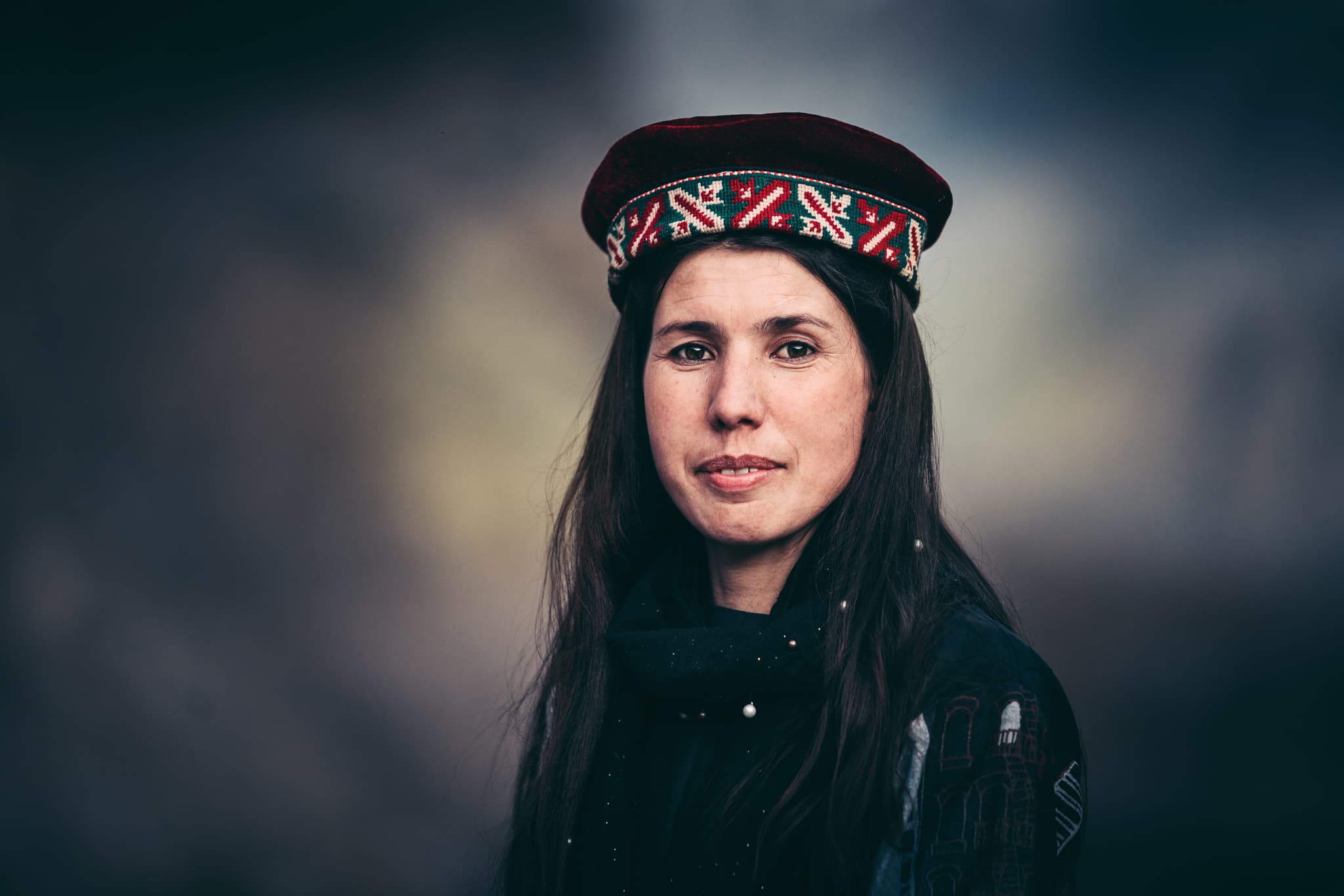 "One more thing," she whispered and paused, "I want to get married on a 6000-metre peak!" Her face glowed up.
"But who will perform the Nikah ceremony on such height?" I asked.
"I will find a climber Molvi for that purpose!" she giggled.
—————
We want to support Nadeema in her mountaineering dreams. Please contribute to our campaign: https://gogetfunding.com/support-mountain-people/