Nasreddin was a sufi satirist known for his witty anecdotes which contained bits of wisdom. His jokes and stories have been translated to many languages including Urdu language where he is known as Mullah Naseer-ud-din. Uzbek people believe he was born and lived in Bukhara. Here are a couple of anecdotes about him.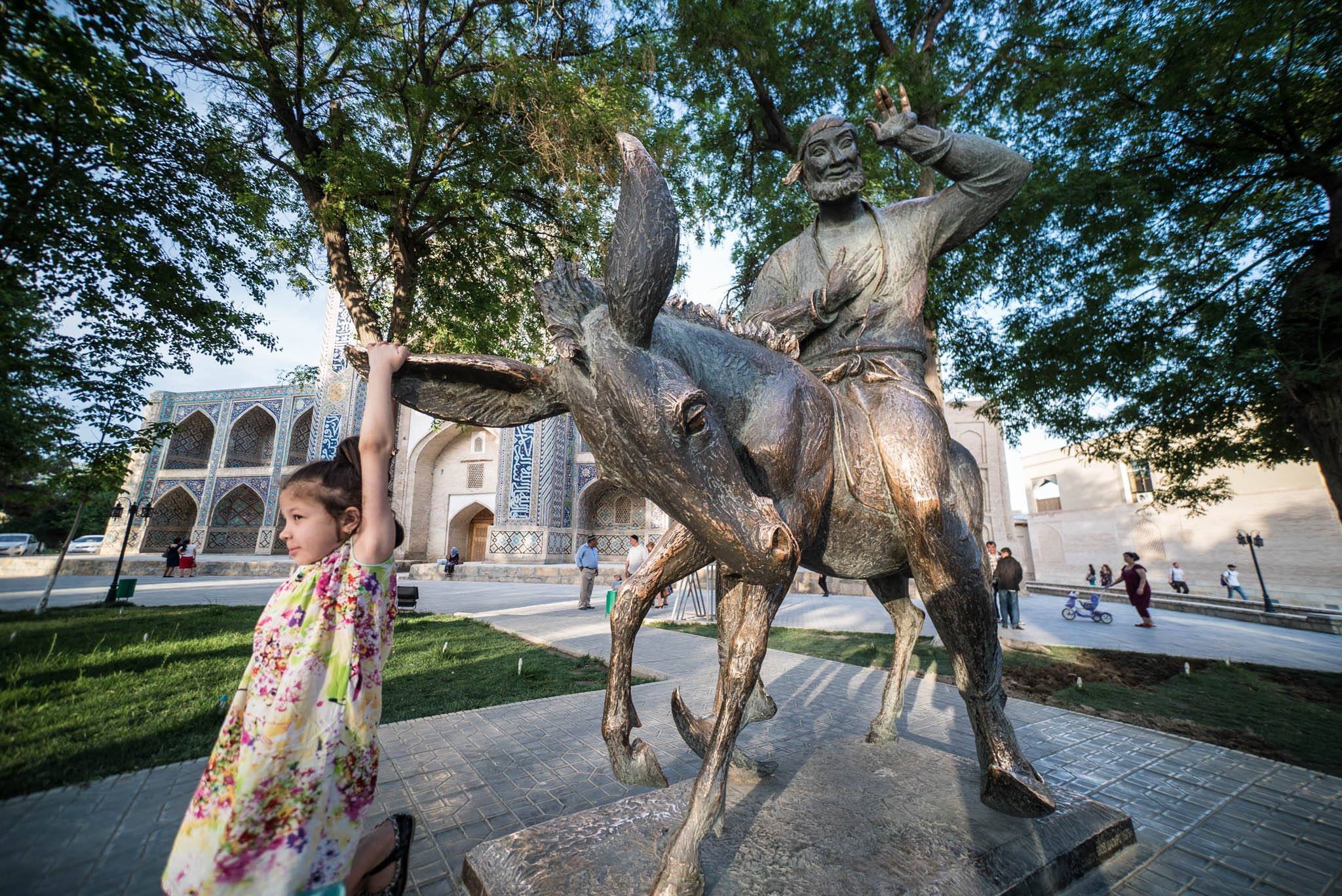 One evening Nasreddin was walking home when he realized he had lost his keys. He asked a young man to help him search them.
So, he helps Nasreddin with the search for the keys. For quite a while the man is searching here and there but no keys are to be found. He looks over to Nasreddin and finds him searching only a small area around a street lamp.
"Mullah, why are you only searching there?"
"Why would I search where there is no light?"
A neighbour came to the gate of Mulla Nasreddin's yard and asked to lend his donkey. The Mulla didn't feel inclined to lend out the animal and answered:
"I'm sorry, but I've already lent him to somebody else."
All of a sudden the donkey could be heard braying loudly behind the wall of the yard.
"But Mulla," the neighbour exclaimed. "I can hear it behind that wall!"
"Whom do you believe," the Mulla replied indignantly, "the donkey or your Mulla?
---