Over 2600-m above sea-level, a swing was hanging over a steep rock face. They called it the "Swing at the End of the World" because a fall from the swing into the abyss could bring the end of the world to the rider. The swing was attached to a wooden house nestled in a tree known as the Casa del Arbol or The treehouse. To the left of the treehouse was the 5023-m snow-peaked Tungurahua volcano which had last erupted about nine months ago.
Early morning breeze filled his lungs as he sat on the swing. In the soft morning light, he looked calm but inside him was a volcano too. As he moved on the swing his mind wandered back and forth like a pendulum between—family and road; past and future; dreams and fears.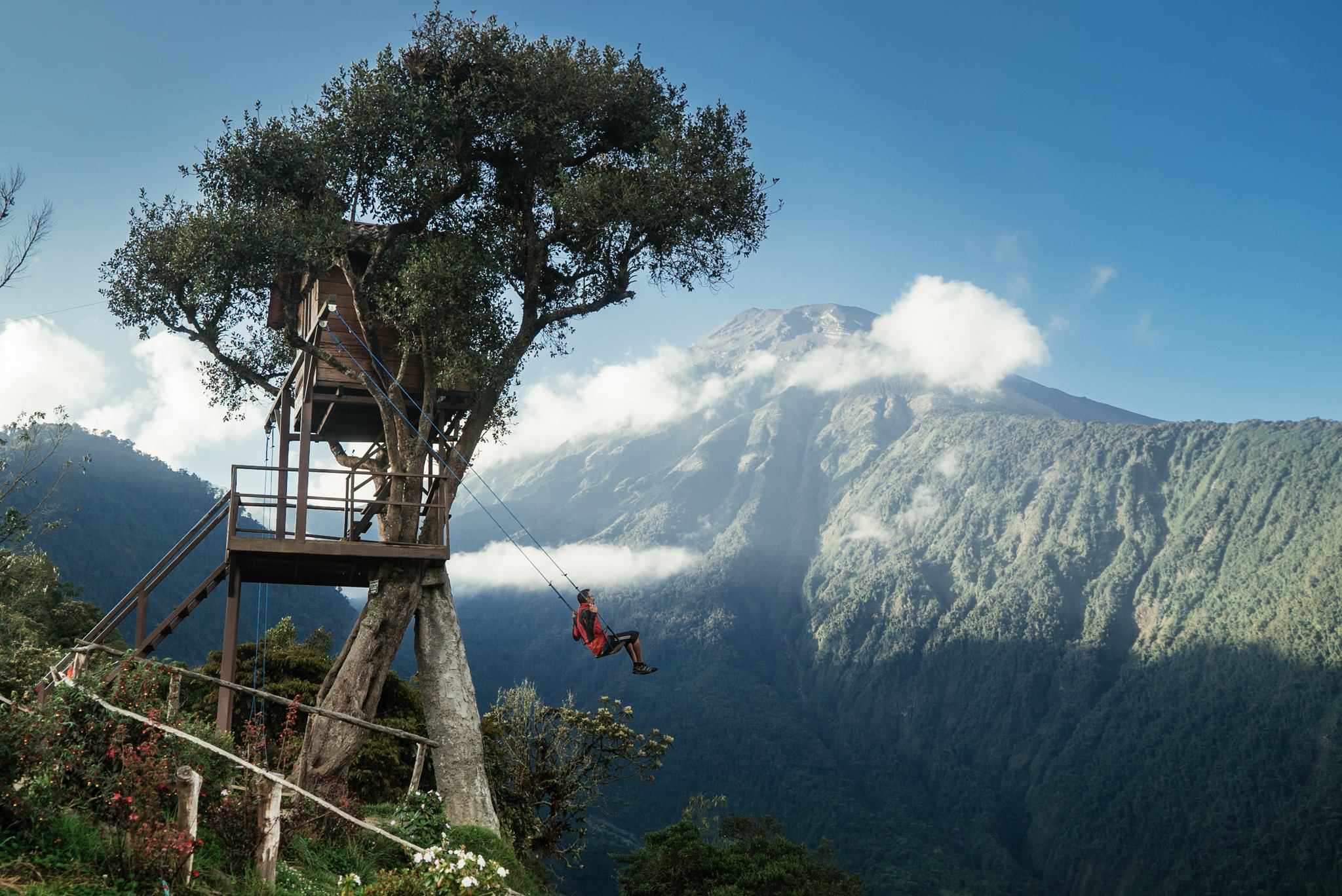 A swing seemed to have the power to break the barriers of time and space. He had always wanted to fly and the swing gave him the wings to do that. Looking at the big birds flying over the valley, today for one moment, he was tempted to jump off the swing while still in the air, but then realised that hundreds-of-meters drop was just below.
As the sun rose above the mountains, the shadows crawled down the slopes. He kept swinging on the swing—going higher and higher—until he had nausea. When he got off the swing, he had lost his orientation. The whole world was circling around him. He immediately ran into a corner. His empty stomach couldn't throw up anything except some water he had drunk a couple of hours ago.
On the way back, he turned around as if he remembered something—the swing was still moving back and forth gently; an invisible child was riding on it!
Baños, Ecuador
---