"Ricardo knows that my Spanish isn't good, but I don't need to say a lot. All I want to say is that I love you with all my heart and that I will always love you!" says Johnny.
"Johnny, the love I feel for you is endless," replies Ricardo after a pause.
Johnny is from Arizona. He is a convert Muslim. Ricardo is from Mexico City, and a convert Buddhist. They first met a year ago at an Interfaith convention in Edmonton and then at the 2018 Parliament of World's Religions in Toronto during the first week of November. They quickly realised that they were meant for each other and decided to engage during the parliament session.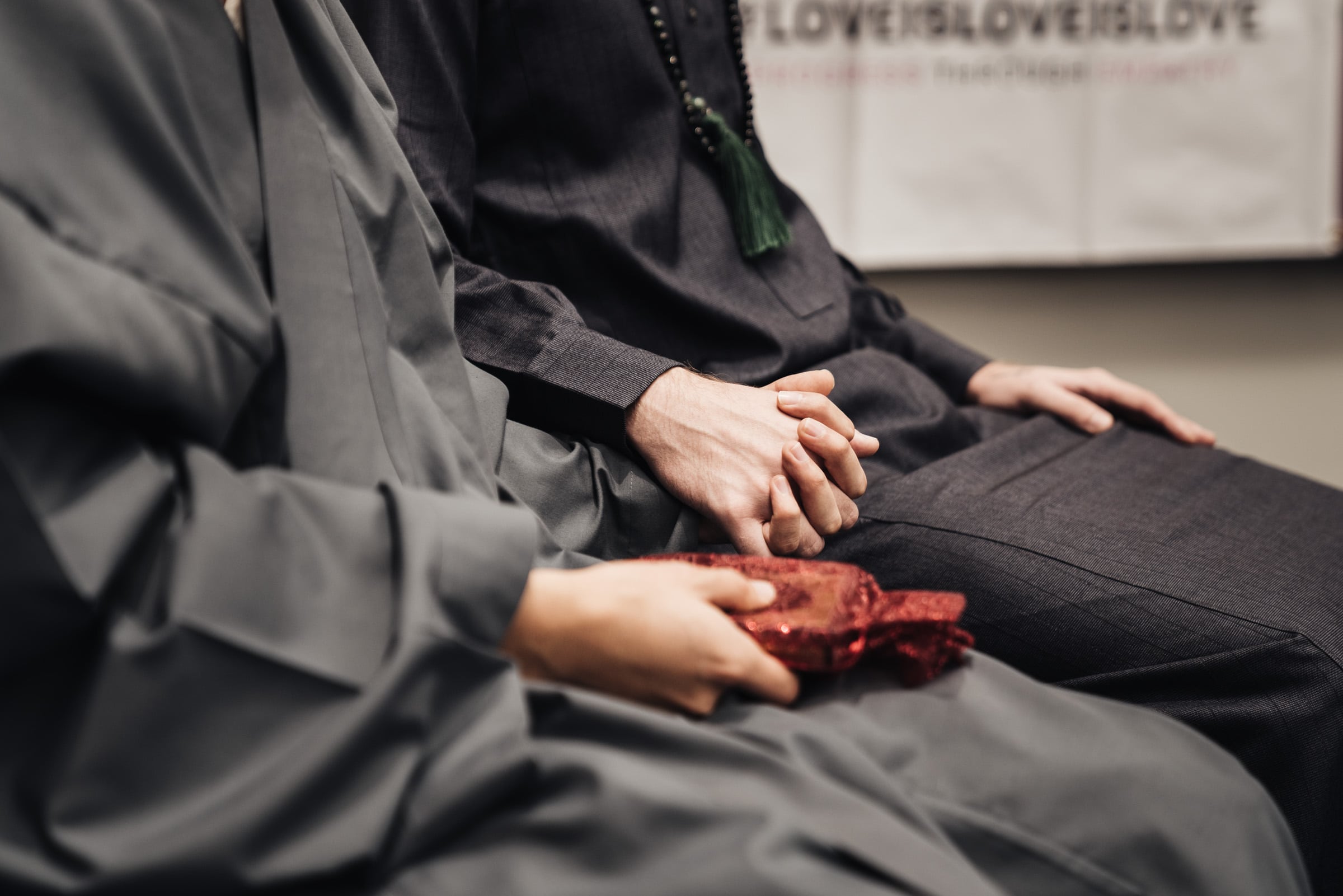 Their engagement ceremony took place in one of the rooms at the convention centre where the couple exchanged meaningful gifts with each other.
Ricardo put on a mala around Johnny's neck. "This is a mala which we use to pray and to connect to eternity. You are now an eternal part of me!"
Johnny presented him the Quran wrapped inside a red cloth bag. "Ricardo, this is the Quran, the word of God. It is my gift to you!"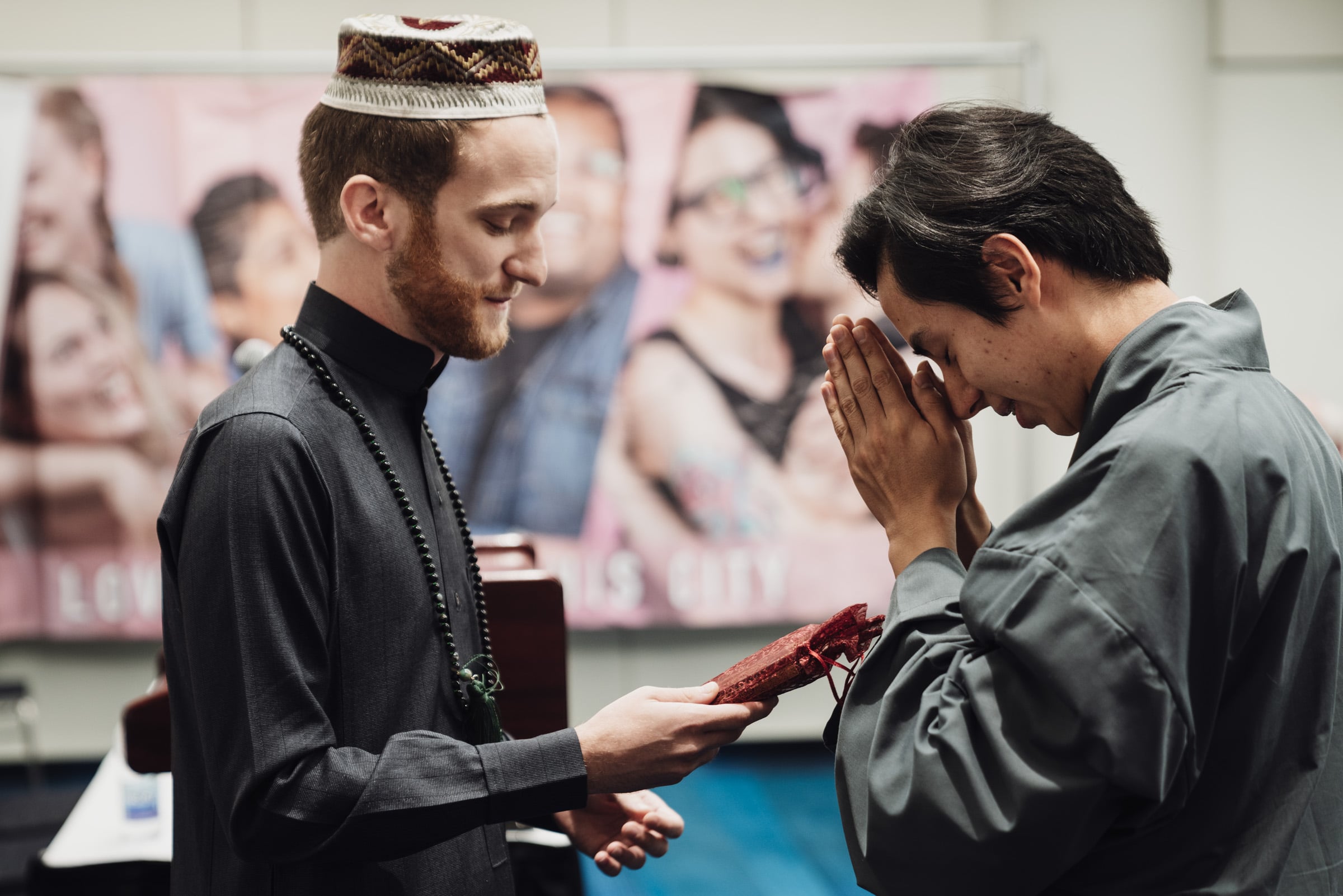 At the ceremony, Rev. Cherag Mumtaz Kammerer, an ordained minister of the Universal Worship, offered blessings to the couple.
"May you have good health, long life, prosperity. May your life together be filled with love, harmony and beauty. May the blessing of God rest upon you. May God's peace abide you. May God's presence illuminate your heart, now and forever more."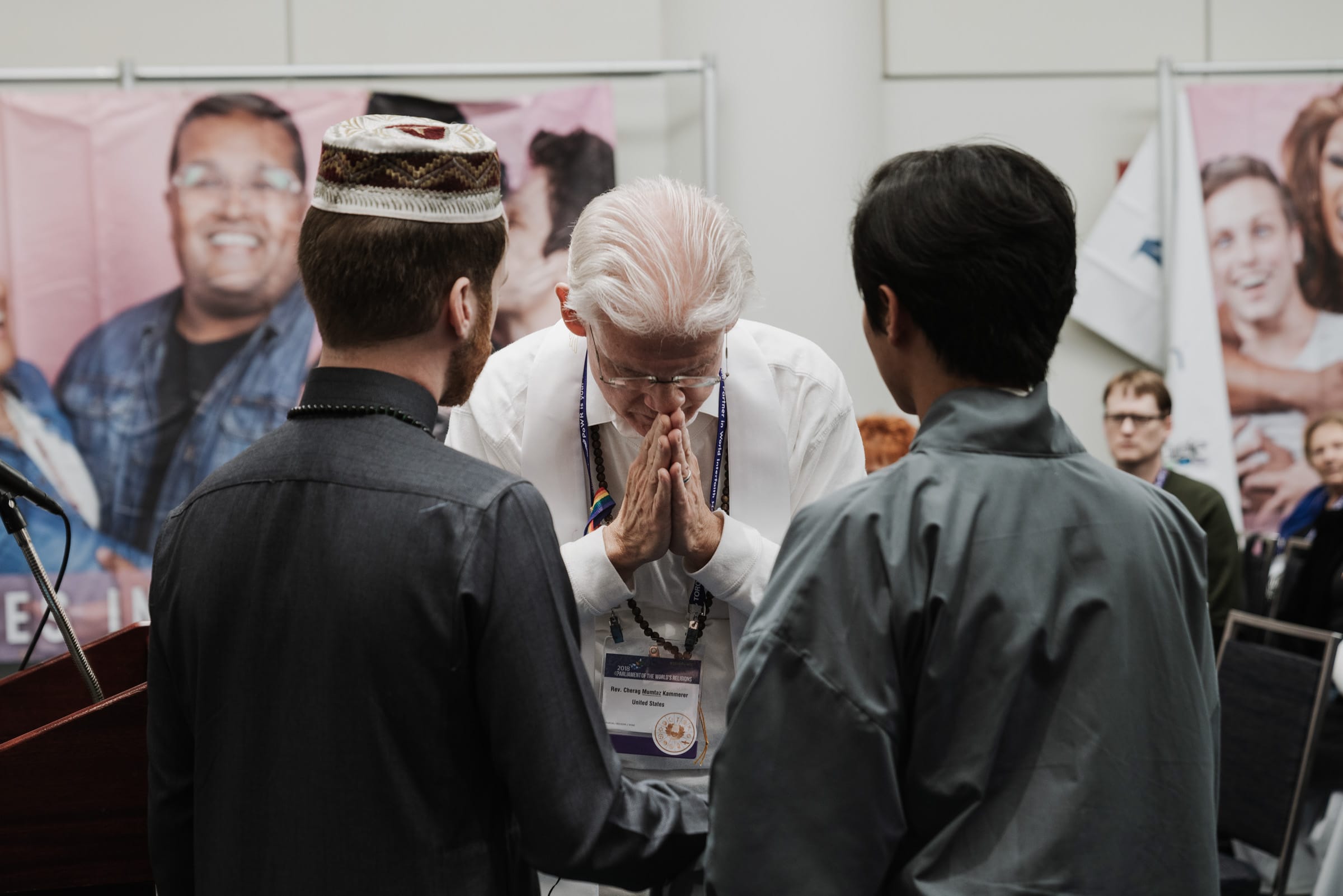 "Promise of inclusion, the power of love" is the main theme of this year's parliament. This is the first Parliament of World's Religion to include content for the LGBTQ community and to provide a room and service for this community.
The ceremony organiser congratulated the couple, "the Divine continues to work in mystical and wondrous ways. That is what love does. It brings us hope and moves us beyond the obstacles of human illusions. Love heals us and reminds us that our interconnectedness can never be broken."
She highlighted the issues the LGBT community faces around the world.
"In 72 countries, everyone here, gay or straight, would be arrested for witnessing this ceremony. Also, in eight countries, people identifying as LGBTQ are still executed. As we celebrate this beautiful commitment to love, we still need to remember that there is still work to be done."