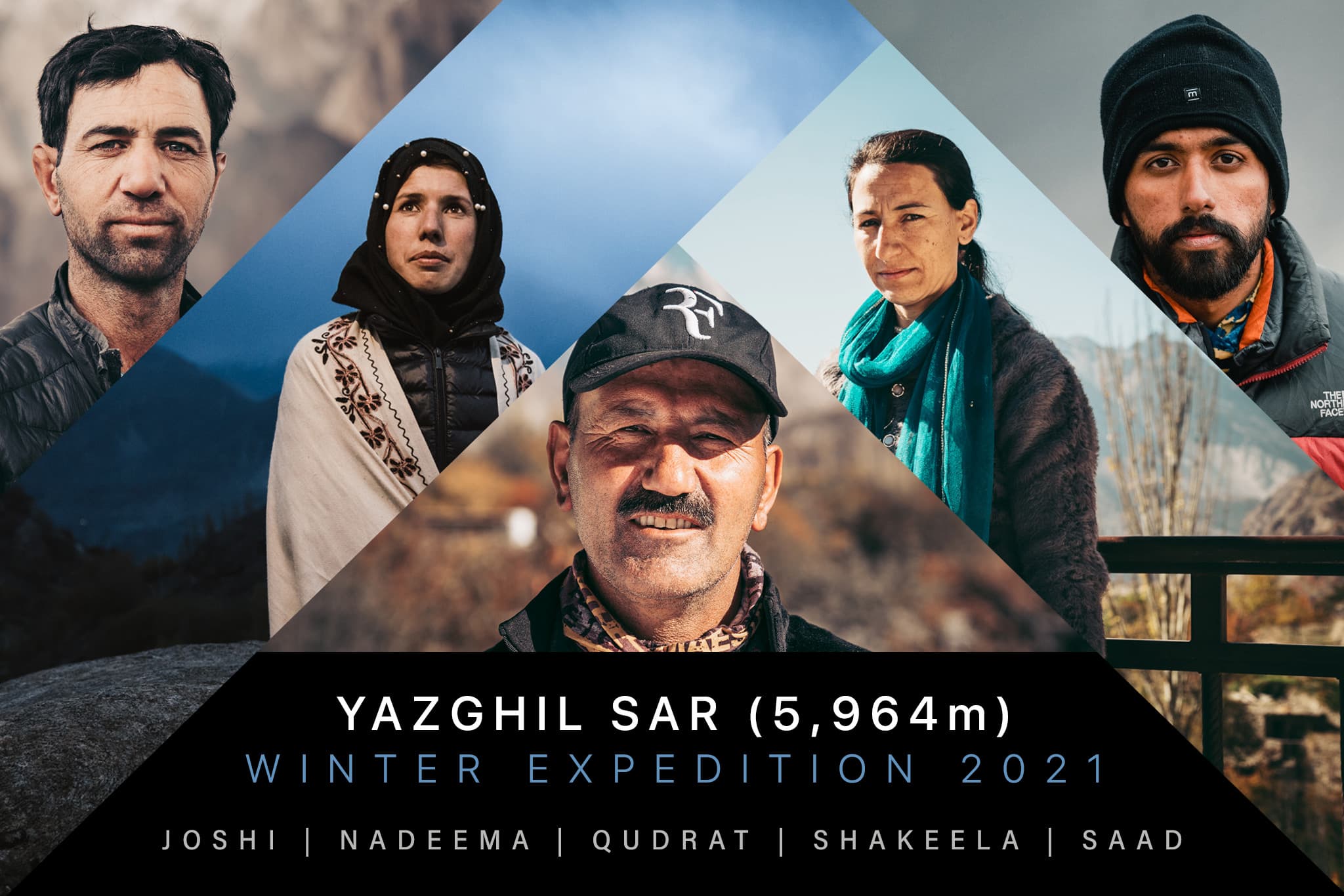 As days become shorter and nights grow darker, we dial up our heaters and chew pistachios and walnuts while sitting under blankets in our cosy homes. Meanwhile, a few brave ones dare to venture deep into the icy mountains that give shivers to the sun. They are on a mission to do something that no one has ever done before.
Over the past few weeks, I have been sharing stories of the unsung heroes of Shimshal. We have been raising funds to support aspiring mountaineers fulfil their dreams.
Today, we are glad to announce that a five-member Pakistani team, including Qudrat Ali, Abdul Joshi, Saad Munawar, Nadeema Sahar and Shakila Numa, will soon attempt the 5,964m-tall Yazghil Sar peak located in Shimshal.
No one has summited Yazghil Sar in winters yet. We wish them all the best to become the first team ever to summit this peak in winters.
Please share your words of encouragement in the comments. I will pass them along to the team to boost their spirits before they embark on this arduous journey in excruciatingly cold weather.
Keep supporting our campaign for the mountain people: https://gogetfunding.com/support-mountain-people/